Tuesday
Arts and Poetry
Miksang Contemplative Photography Gallery Show in Austin
March is Shambhala Arts month, and the Shambhala Times is celebrating with articles from community members about creative expression. Today's submission comes from Melinda Rothouse on the Miksang Contemplative Photography Gallery Show in Austin, Texas.

by Melinda Rothouse
Over the last month, the Dougherty Arts Center, run by the City of Austin, has featured a gallery show of contemplative photography, organized by local Miksang teachers Jessica Winslow, Jake Lorfing, and Patrick Larson. According to the show description, "Contemplative Photography is the art of seeing and appreciating the world, moment to moment, through a camera's viewfinder. Contemplative Photography aims to move past our habitual ways of seeing in order to relax into the present, which allows the vivid and beautiful world to blossom in astounding ways."
The show includes 66 images from 17 Texas-based Miksang practitioners, and represents a major step in bringing Miksang and the contemplative arts to the general public. Also represented are works by student photographers from the Gardner Betts Juvenile Justice Center who attended Contemplative Photography classes from 2011-2012. Winslow explains, "For incarcerated youth, using a creative medium such as photography opened up an experience of the goodness of the present moment, despite being in a tightly controlled environment."
The gallery opening was attended by over 150 people, and the show has been very well received in Austin; the organizers even received feedback that it was one of the Dougherty's finest shows to date. According to Winslow, "The photographs reflect Nalanda Miksang members' experiences of meditation and direct perception. Some have extensive training as photographers, artists, and meditators, while others came to the society simply wanting to take better photos that reflect their lives accurately. All of us are developing a keen interest in seeing clearly what the present moment offers… Personally, I am thrilled that our show was accepted at this major gallery space in Austin. The aesthetic quality of the work is striking, enhanced by the quality of mindfulness that emanates from every image."
I was honored to be one of the featured photographers in this show, along with such a talented group of fellow contemplative artists. As both a Miksang practitioner and Shambhala Art teacher, I feel that the show beautifully illustrates the power of Trungpa Rinpoche's dharma art teachings, and what a meditative approach to creativity can yield. The show also represents a truly collaborative effort among our local Shambhala community in the service of mindfulness, creativity, community, and the arts.
~~
More on Miksang: The Miksang Institute has just posted a new video of comments by some of its Institute Summer Intensive participants speaking about how Miksang has affected their experience of seeing in their day to day living, and their approach to artistic expression altogether.
~~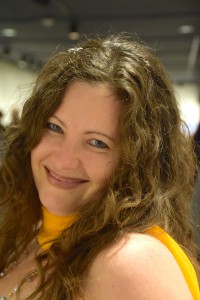 Melinda Rothouse is a professional creativity coach, consultant, and educator, as well as meditation and contemplative arts teacher, based in Austin, Texas. She is also a singer/songwriter/bass player and practitioner of Miksang contemplative photography. Her creative and professional work embrace a lifelong love of learning and an emphasis on journey and process. She is currently working on her Ph.D. in psychology with a specialization in creativity studies at Saybrook University; her doctoral work focuses on creativity, embodiment, mindfulness, and resilience.
Post Tags:
miksang
,
Shambhala Art
,
Shambhala Arts Month