Saturday
Featured Stories, Mandala Projects
Raising the Tide for Shambhala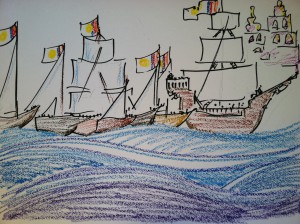 By President Richard Reoch
Cheerful Shambhala Day! A warm welcome to the Year of the Iron Hare and to our Sakyong who has completed his Year of Retreat and returned to his seat at the centre of our mandala.
Today looks set to be our largest gathering ever in cyberspace as our community tunes in to Shambhala Online's coverage from the newly renovated shrine room in Boulder.
The Sakyong has started to receive the hundreds of letters that Shambhala members worldwide have been sending to him in response to his Letter of the Morning Sun, and he has expressed his deep appreciation to everyone for this. I was able to explain to him personally, at the conclusion of the final puja of his retreat on Thursday, that many people have asked for more time to contemplate the profound questions he has asked us and he was completely understanding and appreciative of this depth of feeling and sincerity.
The Sakyong will be speaking to us today about his 2020 Vision for Shambhala, and the role he sees Shambhala playing in the world in the coming ten years.
To welcome him back and to move forward with his vision, today's Shambhala Day gift-giving will be devoted to a dramatic improvement in our publicity, communications and services to centres, groups and members worldwide. This is essential to accomplish the Sakyong's goal. Advance gifts from Shambhalians around the world are already more than double!
To give everyone a sense of the big picture of our global economy and how we aim to fulfill the Sakyong's aspirations, I'd like to invite you to read through this article I have written, on behalf of the Kalapa Council, which asks the question: "How are we going to fund this?"
Watch the Rising the Tide video.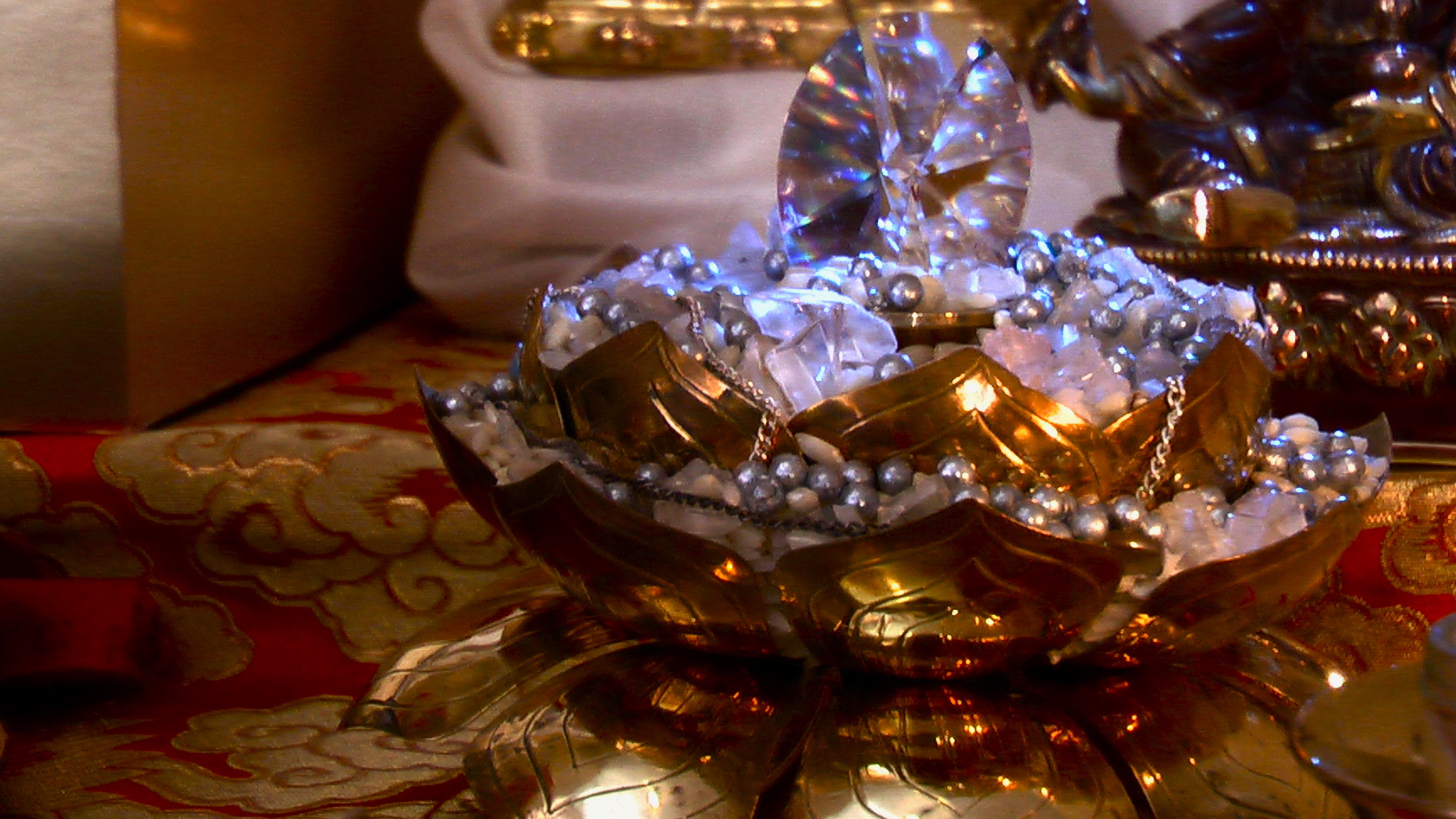 Moving forward with the Sakyong's vision –
What does it mean for Shambhala's global perspective?
How are we going to fund the Sakyong's call to action over the next ten years – starting with this Shambhala Day?
I've pondered this deeply, as has every one of my friends on the Kalapa Council. Since we hold the overall leadership responsibility for moving this lineage vision forward in a practical way, we have devoted a lot of time to thinking about this. I have also prepared a hand-drawn film that lasts just over four minutes, which may help to give you a visual overview…
In his Letter of the Morning Sun, the Sakyong writes of the vision held by his father and his own commitment to fulfilling that:

If Shambhala as a vision, a lineage, and a community is to have any real effect on the world, the next ten years are essential. We must now begin to organize, train, and develop ourselves with greater commitment and determination. Therefore, I ask all Shambhalians to see the next ten years as a time to truly challenge ourselves. If we can make substantial progress over this time, I believe we will have shifted the momentum of the lineage and vision toward being able to fulfill the Dorje Dradul's intentions.
At the mid-point of his year of retreat, the Sakyong asked all of us on the Kalapa Council to develop a plan that would put this into effect –
And take the necessary steps to fund it.
We experienced this challenge in deeply personal ways. We were keenly aware of the responsibility we were carrying and the huge decisions ahead of us. We realized that an essential precondition to fulfilling this vision on a global scale was to invest now in improving the central services of the mandala that are key to getting organized, reaching out and growing.
The Council decided immediate steps were necessary and that we would needed to adopt a much more creative and forward-looking approach. Looking ahead to the year 2020, it is clear that we need to raise the financial tide of Shambhala as a whole – so that all our centres, groups and projects benefit. We need to more than double the total resources of the entire global mandala. When we have shared this ambition with others, some of the feedback we have received is that we are not being courageous enough and we need set our sights even higher.
Meanwhile, we have major investment costs to meet and we will need funds to do that. We shared our initial thoughts with the mandala as a whole in our most recent update, sent individually in January 2011 to every member of Shambhala.
We have embarked on a three-step process:

1. Invest immediately in people and funds.

We are going to make a fresh investment the services that all our centres, groups and members are asking for – so that the energy of the mandala as a whole can be sustained and properly supported as we move forward. This will be the focus of fund-raising on Shambhala Day. To accomplish this, we have presented our entire finances to the bank for review. On the basis of their review they have decided to increase both our secured and unsecured lines of credit by an additional $200,00, giving us a total of $350,000 to finance our operations. We are also working with the Ashoka Credit Union to create our own internal "Shambhala Bank". This will create an internal system for investment, borrowing and lending – an idea that people have been talking about for several years – to make the best possible use of our own internal resources across the mandala.

2. Increase revenues and invite suggestions.

We need to explore all possible means of increasing our income, both within the mandala and by reaching far beyond our current borders. For example, we are not currently offering online teachings, or pod casts or interactive media to the world (only to our own members). We could offer digital downloads on subscription. We could support the mandala with public events on a far larger scale (such as "Smile at Fear" that drew 3,000 people on the Pacific Coast last year and "Being Brave, Transforming our World" planned for Halifax this year). We could systematically invite people to become new members at key points, so that they are regularly offered a path to supporting and sustaining Shambhala. We want to invite everyone to put their thinking caps on and help us with their ideas and experience.

3. End the years of debilitating internal competition.

We are going to tackle an issue that has frustrated donors and undermined everyone's fund-raising efforts for years: the relentless internal competition for funds. Shambhala, the Sakyong Ladrang and the four major practice centres are now actively exploring how to do this. We are also going to roll out an experiment to see if people are interested in participating in a more comprehensive method of donating to Shambhala, so that the volume of separate requests and donations starts to go down. The modeling we have done so far suggests this would be what many people want and that it could be at least as financially effective as the competitive system we have now — if not more so.
If we are to meet his request that we "organize, train, and develop ourselves" to effect change in the world by 2020, we need to offer much more in the way of support, resources and training to our members, groups and centres around the world. At present, we provide virtually no support for the publicity and outreach efforts of centres and groups. We are way behind the world in our online presence. We have no one supporting our far-flung groups. We have no systematic programs to train and support the thousands of volunteers who are devoted to Shambhala. Our tiny band of staff shoulders a gigantic burden heroically, but it is not realistic to believe we can move forward on this basis.
To rise to this challenge and to continue to fund the staff and services we already provide to the mandala, will require us to raise $250,000 on Shambhala Day to cover the first six months of this year.
The plan is to put the fund we raise to work for the first six months of the year. At that point, we will see how much has been accomplished and then seek the funds needed to meet our goals for the second half of the year.
I thought it would be helpful to go into detail about the global picture of our Shambhala economy, and also our plans for investing in new initiatives and services. The rest of this article is devoted to that.
———————–

An overview of our global economy
To put these immediate steps in context, I have found it helpful to look at the mandala's finances from the perspective of our own global economy. Looked at in this light, we have a level of financial capacity that often surprises individual members of Shambhala who may only be familiar with their local centre or group.
Shambhala has grown into a global network of centres and groups with total annual revenue of $18 million (13.2 million Euros). We now have total net assets (after any debts throughout the mandala has been deducted) of some $25 million (18.3 million Euros).
For many years, people have been saying that we should make more creative use of these collective financial resources. This has been done from time to time, such as when the Amsterdam Shambhala Centre loaned the centre of the mandala $ 60,000 (Canadian) for six months to ease a cash-flow crisis. Why can't we learn from those experiences and create a more vibrant internal Shambhala economy?
This is an idea whose time has come. We are now working with the Ashoka Credit Union to create our own internal "Shambhala Bank". This will create an internal system for Shambhala centres and other parts of the mandala to invest, borrow and lend – an idea that people have been talking about for several years – to make the best possible use of our own internal resources across the mandala.
This perspective also helps us put individual transactions and investments, including use of our credit line with the bank, in context. For example, the use of the $225,000 credit facility amounts to 1.4% of annual turnover. My understanding is that this is within accepted norms for prudent borrowing.
Worldwide financial crisis: it's impact on Shambhala
The 2008 bankruptcy of the New York-based investment firm Lehman Brothers triggered a global economic recession. As the crisis erupted, the Sakyong asked all Shambhala citizens to "rise to the occasion". "This is not a time to close down or hold on, but to offer from the natural well-spring of generosity," he said.
Despite the enormous hardships and pervasive fear that many people and their families have faced, there has been an outpouring of generosity within the Shambhala community. Within six months of the initial shock, our Development Coordinator, Lodro Rinzler, was able to report there was an increased level of giving at all levels, including to our local Shambhala Centres, more than had ever been recorded during comparable time periods.
During this same period, however, many of our major donors have been hard hit by the economic crisis. One result is that the annual donations we normally receive from this dedicated group have gone down by $100,000 a year. Also, last year we suffered our normal annual rate of fluctuation in monthly donations to the centre of the mandala; that lowered revenue by $35,000 for the year. That combined with changes in exchange rates, additional expenditures as we endeavour to meet the sangha's requests for services, mean that while there is still a tremendous outpouring of support, rising expectations and aspirations are pushing us beyond stable levels of funding.

Rising expectations and aspirations
The surge in generosity throughout the mandala has been more than matched by rising expectations and aspirations.
Last year we decided to add $60,000 in new recurring expenses to support Acharya Lobel's vital work on The Way of Shambhala, and have employed Mark Whaley as a scribe (transcriber/reader) for the outpouring of texts that the Sakyong has been dictating from the time of the Rinchen Terdzö onwards. We also took the widely welcomed step of adding an Executive Director, in order to establish the Kalapa Executive and free the President to work on strategic objectives with the Sakyong. At present we can only fund this on a part-time basis at the rate of $2,300 a month. Our aim is to make this full-time as soon as possible.
Although people are still generously supporting special projects, like the building the Scorpion Seal cabin at Karmê Chöling or installing the new water treatment plant at Shambhala Mountain Center, our operating costs for basic services, like the Office of Practice and Education, are now outstripping our regular income. Our recurring revenue now only covers 60% of our expenses. We have to redress this.
This is precisely the challenge that each of us on the Kalapa Council has had to face. We could cut back to the point where we are essentially refusing to grow, cutting back even the few staff we have, and saying "No" to the vision of our lineage. Or we could take a more creative approach; investing now in the tools and services that will lead to the growth and resources we need to move forward.
Personally, I had to reflect on my own approach. For eight years I have been an extreme financial conservative. As a result of my approach, many staff has lost their jobs. The centre of the mandala has been woefully understaffed and we have not been able to offer the services our members, centres and groups are asking for. Many people have been critical of that approach. My reply has always been that these severe financial measures were necessary to restore trust in our ability to govern our mandala.
We have come through those years, painful as they were. The conditions are different now, and the Sakyong, with his impeccable sense of timing, is urging us to raise our gaze and seize the window of opportunity that he sees ahead of us.

What's ahead for 2011?
It is precisely at this time that the Sakyong is asking us to move forward with his vision of taking these teachings to the world over the next 10 years. That will require a bold financial strategy with front-ended investment and borrowing to provide the people and funds to "make it so."
It's important to look at the biggest picture first. We estimate that the total fund-raising goal (over and above regular recurring donations) in 2011 of all our centres, groups, major practice centres, and the central mandala services of Shambhala – which includes the annual support we provide to the Sakyong, and Sakyong Wangmo – will be in about $4.5 million (3.3 million Euros). This goal also includes our drive to start building the Kalapa Capital Centre and to complete the Surmang Shedra in time for consecration next year.
This points to the need for far more coordination and planning. This level of aspiration needs a new model for the future.

Moving to a new model
Perhaps the most common complaint I hear is from people who are fed up with our antiquated and anarchic tradition of internal competition for funds. Getting so many requests from so many different places and projects in the mandala can feel like "death by a thousand cuts". Why can't this be streamlined into a much more coherent method of funding our collective aspirations?
Thanks to the work of the Dana Group – the team of fundraisers who advise Shambhala on its development efforts – we now have an annual calendar of major fund-raising initiatives. This is an important step towards a much larger objective – a global approach to funding a global mandala.
After discussion with the Sakyong, the Kalapa Council is going to move ahead now with a new model for gift giving. The goal would be to cover all of the mandala's basic operating costs and services through a "One Shambhala, one gift" model.
The one gift model is a huge, but reachable, target. It would mean covering all the operating costs for all our Shambhala Centres worldwide, for our major practice centres and Shambhala's central Mandala Services.
All other fundraising would then be for capital campaigns and special projects, according to overarching priorities for Shambhala
We will start with a pilot project. Participants will be asked to calculate what they would be willing to offer annually to the mandala as a whole. They would need to look at the current patterns of giving, since many of us are making multiple donations throughout the year. Based on the global modeling we are doing, they would get guidance on recommended levels of giving and see if they could apply these to their situation.
Based on the results of the pilot project we would adjust the model and roll it out to the community as a whole. The aim would be to have this fully available to all who wish to participate within the next three years. Those who wish to continue giving individually to a wide range of requests could opt for that rather than the "one-gift model".
Senior students may see similarities to an earlier model of "Planned Annual Giving," which was widely appreciated. The challenge is to apply that to a far larger and vastly more complex mandala.
The advantages are obvious. Each person can plan their giving and no longer be bombarded with seemingly uncoordinated appeals. Everyone who contributes in this way becomes, in effect, a patron of the global mandala. At the same time, the financial management of the mandala as whole will become much more effective. We could move on from panic to planning.
Shambhala Day 2011
It will take time to experiment with the one gift model and test it. While we are doing that, we need to take bold steps now to fund the Sakyong's call to action, starting with his return to the throne on Shambhala Day.
The Kalapa Council has decided to begin a process of rapid change.
The immediate goals are to:

Make a dramatic fresh start to provide user-friendly support for the publicity, websites and communications efforts of all our centres and groups. This will kick-start a fresh effort to reach out to far more people in the spirit of Shambhala vision.

Speed up the new Shambhala Network system that will completely overhaul all our web-based communications and end the overwhelming chaos of our current email system.

Put the Shambhala Times, our shambhala.org website, the Shambhala Database and the website templates being used by centres around the world on a new footing so that they are up-to-date, reliable and far more accessible to our global community of users.

Hire a Director of Centre and Group Services, so that we can completely streamline and increase our central services to all our Shambhala Centres, groups and members.

Put our new, part-time Executive Director and her part-time assistant on a reliable, long-term footing. We only created those positions last year and we all want them to continue.

We also need to:

Continue our part-time funding for Acharya Lobel's work on developing The Way of Shambhala, and the work of our Office of Practice and Education

Fund the Sakyong's scribe (Mark Whaley) who acts as his transcriber/reader, his editor Emily Sell, and related court staff

Fund our small team in Finance and Development

Meet the travel and other costs of the Sakyong and his staff at the major programs he will teach in the first half of this year. (He is teaching a total of 11 programs throughout the year; only a portion of the total cost is covered through registration fees.)
It is an ambitious plan, spearheaded by the new publicity and communications initiatives aimed at moving forward with the Sakyong's vision. I feel in my marrow that if we band together in support of this vision, we can meet the challenge.
This is the goal that we will be sharing with the entire mandala when we gather online to welcome the Sakyong back to his throne on Shambhala Day. I felt it would be good to share this strategy with you all now, ahead of that day, so that I could express this as fully as possible, both personally and on behalf of the Kalapa Council, as we head towards this turning point in the life of our community.
Richard Reoch
President of Shambhala
March 2011
Post Tags: