Friday
Featured Stories
From Our President – new blog!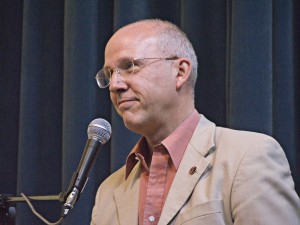 A lot of folks have asked President Richard Reoch to start a blog. "First I had to learn what a blog actually was!" he says. But now his blog, From our President is up and running. "I found out there are all kinds of blogs," he says, "This one is more like a column in an old-fashioned newspaper, where I'll be able to post news, comments, videos and drawings."
Will he respond to comments, blog-style? "I try to answer every email I get," he says. "I'll do my best to respond to the blog too, but as you know, I have a few other things to do as well!"
The president's blog begins with his reflections on dissent, exclusion and a climate of fear in our mandala. He spoke about this during the series of ten Kalapa Governance Gatherings that took place on three continents last year and were attended by virtually one out of every ten people in our mandala. Click here to read it.

"When people in our mandala disagree, it is rooted in something very, very deep," he says. "They love this mandala. They love these teachings. They love their teacher, and they love what Shambhala is all about. As we travel the bodhisattva path, it is said that we gradually become capable of distinguishing between what is coming towards us (like aggression) and where that is actually coming from (such as the person's pain or longing). If you reflect on it, a great amount of human atrocity has occurred as a result of the failure to practice this discernment. Instead of reacting to what's in our face, we need the discernment to understand the ground from whence it is arising."
You can also see a short film about this weekend's event on The Six Ways of Ruling the President is leading at the London Shambhala Centre. It is being filmed so if you can't be in London, you might try emailing him about seeing it online at some point. Click here to see the short film.
Post Tags:
President Richard Reoch