Friday
Featured Stories
Funding Cut to Canada's Prison Chaplains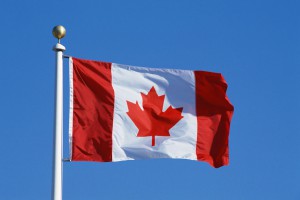 Shastri Veit Weber, a Shambhala Buddhist representative in the non-Christian prison chaplaincy in Canada was recently affected by a sweeping government budget cut. In an article on Touch Base, a magazine for Canadians, he says, "I am not a lawyer, but it looks to me that this action is a violation of the Charter of rights. It's also discriminatory, since all but one of the 80 full time Chaplains are Christian and the funding to Native elders have not been cut. While that may be a good thing, it nonetheless points to the bias of the Minister."

Shastri Weber says that as a country which prides itself on multiculturalism, how can one expect anyone of a given faith to represent another faith in the process of spiritual counseling. See the full article by clicking here.
Yesterday, on CBC, Canada's public radio station, the following clip can be heard sharing information about CBC Morning's Phlis McGregor visits Dorchester Penitentiary to talk to inmates about spirituality and rehabilatation. Shastri Weber's work is featured.
Click here to listen: Behind Dorchesters Walls
In response to this governmental decision, Shambhala's President Richard Reoch composed the following letter to the Canadian Government, expressing his deep concern about the recent decision to cancel the contracts of all non-Christian chaplains in the Federal prison system.
Dear Honourable Vic Toews, Minister of Public Safety,
I am writing to add my voice to the chorus of people from all faiths across Canada who are shocked by your decision to deprive federal prisoners and correctional staff of their long-standing access to professional chaplains from minority religions.
This decision flies in the face of one of the most laudable characteristics of Canada as a political entity in an increasingly interdependent world. Canada has a reputation for its commitment to creating a multi-ethnic, multi-religious culture free from the prejudice and discrimination that, sadly, has scarred the life of so many nations and regions in today's world.
I am able to say this, not only as the President of Shambhala, Canada's Vajradhatu Buddhist Church, but also in my capacity as someone who has been deeply involved in the search for peace in several areas of the world torn apart by inter-ethnic and inter-religious hatred. Canada's reputation has made it a valued contributor to conflict resolution. The status of being a Canadian national is often instrumental in being welcomed as a facilitator in inter-communal strife.
The decision not to renew the part-time contracts of professional chaplains able to provide their unique services to members of their faith in federal correctional institutions runs counter to this long-standing and precious quality of public life in Canada. It sends a profoundly troubling message to everyone who cares deeply about the value of welcoming and protecting the diverse character of our population. The moral import of this damaging decision – taken at the highest level of government – is wholly disproportionate to the costs that will be saved.
The Buddhist community is undoubtedly one of the smallest in Canada. Until the decision to terminate the provision of all such services, Shambhala provided a part-time chaplain to meet the spiritual needs of Buddhist prisoners and correctional staff. Our voice within the larger community of those expressing concern is not loud. But in such a matter, numbers are not the issue. This is a question that goes right to the heart of the values that guide Canada as a nation.
The representations that you and other government leaders have received from the distinguished representatives of Canada's faiths, large and small, are characterized by a common determination: respect, protection and care for people of all faiths is a guiding principle of our nation's life. It is part of what makes Canada a symbol of what countless people yearn for, and give their lives for.
I urge you to return to the collaborative process maintained by successive federal governments to ensure that the religious freedom of inmates is respected. Nothing is served by ending that honourable tradition. Aware of the widespread consternation among religious leaders and their communities across Canada, I ask you to honour the memorandum of understanding between Correctional Service Canada and the Interfaith Committee that allows for the contracting of religious professionals employed by religious institutions to provide faith-based programming in prisons, serving both inmates and prison staff.
Yours sincerely,

Post Tags:
Canada
,
President Richard Reoch
,
prison
,
Prison Outreach