Monday
Featured Stories
Shambhala Principle to Prison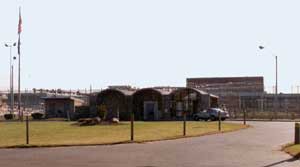 The Prison Outreach Affinity Circle was started by Trime Persinger in 2013. On March 10, 2014, a conversation was hosted by Richard Reoch and Adela Sandness The conversation was recorded and transcribed following which the transcript was edited and divided into three parts. Following is Part Three of Three. Click here to read Part One and Part Two.

Conversation participants: Shastri Henry Chapin, Kate Crisp, Acharya Fleet Maull, Margot Neuman, Trime Persinger, Nealy Zimmermann (Circle Facilitator), Cara Thornley
Part III:  "It is such a relief to recognize our own flaws– he contemplation I gave this Sunday was off a dove candy wrapper: It is okay to be fabulous and flawed."
Fleet Maull: I wanted to share one anecdote about the work we are doing with the correctional officers. Right now we are completing a 12-month wellness and resiliency training for correctional officers at five Oregon state prisons.
The reason we won the contract over another contractor is that the other organization tended to focus on the pathology of the situation and the fact that the correctional officers suffer from PTSD, which is true in many cases; but we presented a strengths-based resiliency model grounded in the view of basic goodness. They much preferred this more positive approach focused on building on their officers' intrinsic healthiness and innate resilience.
Margot Neuman: In one prison, I work with a staff psychologist. She is very much into mindfulness, and is very supportive of creating a secular mindfulness group. We presented it to about twenty inmates who were interested in participating. One of them asked her if she was going to follow-up on an anger management program. She said to him: "First of all, you don't require an anger management program, because you do not blow up and end up in the hole once a month."  She said to me: "I wanted to push mindfulness first, because I believe it is much more effective than anger management." What he was wanting was to have some relief from the state of constant anger, because he had been incarcerated since age seventeen, and in for twenty-six years already, so I guess he had a lot to be angry about. She said to him: "You are much better off with mindfulness than with anger management".
Trime Persinger: I think the issue of people not believing in their own basic goodness is so prevalent in our society. I think that for people who are incarcerated, it is just huge. For many of them it is a lifetime issue of childhood abuse, and poor choices.
So, when I talk about being a light in the darkness, there is this sense that this possibility -extending this possibility to find this within themselves – just opens them up and they become like blossoms in the sunshine.  You can see their faces light up – and that contrast–we have all seen over, and over and over.  It speaks to the truth of basic goodness, the profound truth of basic goodness.  And the possibility when we start to communicate from that place of basic goodness in ourselves and reach out to that in other people, how that lights people up, changes their lives and changes the world that they live in.
I love what Fleet emphasized about adult to adult. We don't condone–at least personally–any sense of the victim mentality that is pervasive in the system, and to recognize that–as we speak–our own flawed nature, that basic goodness is not about perfection.
There is a sense of commonality, a sense of commune about this that they find such a relief.  It is such a relief to recognize our own flaws–the contemplation I gave this Sunday was off a dove candy wrapper: it is okay to be fabulous and flawed. People get that, and I think they get that especially in the prison environment with their backgrounds. It is an incredible crucible for teaching the Shambhala Principle and living it.
Fleet Maull:  Your dove candy wrapper reminds me of the Suzuki Roshi quote about something similar: you all are perfectly wonderful, and you have a few improvement areas. It made me think of another reason why I think the Shambhala Principle is so important.
A lot of the people in prison–both prisoners, and staff for that matter, but especially the prisoners – come from very traumatic backgrounds, as Trime said, so they have developed very strong fear-based habitual patterns from childhood on to stay safe. They often have very strong victim identifications and often very little capacity for self-empowerment for real self-agency: so, they have a lot of work to do.
You can say, well, if they could just recognize their basic goodness, that is a big leap–and it is going to help a lot–but they have a lot of work to do to undo years of conditioning and programming and to re-train themselves to function as adults–especially on the outside–as responsible adults and to shift their mindset.
So, in our programs, we challenge them a lot. We really challenge the fundamental victim position from the beginning all the way through to the end of the program and really invite them into an adult space, but with no blame, as the Sakyong talks about that idea of "no mistake." We are trying to shift into a context that is beyond blame–or trans blame–but it is a context of responsibility and ownership. It is not about blaming ourselves, it is not about blaming others: it is just about taking ownership for our own lives and our own circumstances and stepping into that adult position.
In order to challenge people in that way, you have to first create this ground of basic goodness. You have to weave that through the whole thing, because otherwise challenging that intensely is just going to reinforce–they won't have the resilience. To do the work they need to do, requires a lot of resilience and a lot of self-empathy. They still have a lot of work to do, so I think that is why the message of basic goodness is so critical–to give them a context so they can do that work from a context of no blame or no mistake.
Nealy Zimmermann: I worked with prison hospice volunteers in particular. They experience working with fellow dying inmates: to be able to serve, to manifest their basic goodness in that way. They are incredible caregivers for their fellow inmates and–of course, working with dying, they understand impermanence. They also bond together as a group.
They are honored by their families for the work they are doing. There are annual gatherings with their family (as invited guests) where they are celebrated for the work that they do. It is not only self-improvement, but they get to give. They also express extreme gratitude of having taken from society, and now they can give back. Eventually they can get out, and now they can be helpful in the community with the strength of that experience of working in the infirmary for years and years.
Cara Thornley:  Richard [Reoch], I would just like to say I am here as a support for this group. I have no experience teaching in prisons. I appreciate being part of this very much; it is very inspiring. What is inspiring to me–are these persons who have spoken and who will speak–who have found a way to benefit people in these situations over the long haul. I actually led a weekend in a prison once a long time ago with women, but the ground had been laid by someone who had gone into that prison and taught them meditation before I even showed up. I just very much appreciate it.
Post Tags:
Acharya Fleet Maull
,
Affinity Circles
,
prison
,
Prison Mindfulness Institute
,
Prison Outreach
,
Shambhala Principle