Wednesday
Community Articles
On Aging: Let Things Flow
The wisdom of Ann Cason
article by David Whitehorn
This is the third in an ongoing series of articles on Aging in Shambhala. The first consisted of remarks by Sakyong Mipham Rinpoche on aging (click here), the second examined a Shambhala 'Statement on Aging' (click here). This article is an introduction to the work of Ann Cason, a pioneer in bringing Shambhala vision and teachings to the process of caring for elders.
"Let things flow though you…we can help people keep moving forward as they get old, rather than getting stuck". Ann Cason offered these pith instructions in a recent conversation about working with aging. They reflect nearly 40 years of Ann's work with elders and her continual drive to learn from her experiences and share what she has learned.

In the 1970s as the foundations of Shambhala vision, teachings and practice were being established, their applications to aspects of society were being explored in Boulder, Colorado. Dana Home Care, a non-profit organization created by Ann Cason and Victoria Howard, was one example, bringing Shambhala into the care of the elderly and disabled.
In 1980 Ann and Victoria summarized their experience in an article entitled "Working with the Old and Dying" which appeared in the Naropa Institute Journal of Psychology (Vol 1, No 1). Interestingly, the other articles in the issue were by Chogyam Trungpa Rinpoche (Becoming a Full Human Being), Edward Podvoll (Psychotic States of Mind), Jeffrey Fortuna (Paradise Lost) and Osel Tendzin (The Wheel of Life).
In that short article, it was clearly articulated that providing care is a contemplative practice. Several key aspects of that practice were described, including the process of entering and respecting the world of the old person and the importance of working with an awareness of our own our desire, as a caregiver, for confirmation.
Thirty-two years later these fundamental concepts have become widely recognized and embraced, in part due to the work that Victoria (who was instrumental in establishing the Gerontology program at Naropa) and Ann have continued to carry out.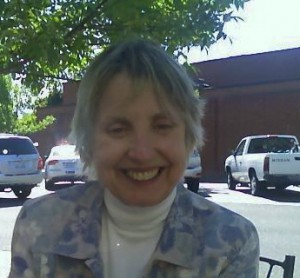 Ann's book, Circles of Care: How to Set Up Quality Home Care for Our Elders, published in 2001, provides an in-depth exploration of these and other key issues, illustrated with many poignant case examples from Ann's personal caregiving experience.
The book begins with a discussion of 'entering the elder's world', the process of slowing down, letting go of opinions and actually noticing who the elder is and what is important to them. The case examples of how Ann was able to help adult children adopt this practice with their own parents, and thereby heal years of conflict, are touching and inspiring.
The book title, Circles of Care, emphasizes the application of the mandala principle, working with the entire environment and everyone involved. In a recent conversation Ann noted that, "patient centered care sounds good, but it fails if it doesn't include taking care of the caregivers."
While Ann provides many highly practical suggestions, from details of physical care and daily scheduling to working with chronic pain, there is an underlying profound view that seems to infuse everything Ann presents.
"Whether a person has a brain disorder or a psychological disorder, their basic being is not disturbed. What is disturbed is the ability to process what is received…and communicate in a meaningful way. Caregiving is learning to stir and release the stagnation that can result from such obstacles"
– Ann Cason, Circles of Care, p109)
As in the pith instructions at the beginning of this article, Ann reminds us that caring for others, and caring for ourselves, involves letting go of fixed ideas, of opening to things as they are. In that way, the basic intelligence, kindness and resilience of the people involved and the situation itself can emerge.
Ann's personal journey of aging has included experiencing a stroke eight years ago and the resultant process of recovery. She continues to work as an expert consultant on aging while volunteering as the Desung for the Shambhala Center in Portland, Oregon and teaching meditation in the local prison system. Ann has recently developed a course entitled "Giving Birth to Death" that brings together many threads of her work to help people prepare for their own end of life.
For those who share Ann's vision of how aging and caregiving can unfold in an enlightened society, her personal training with Chogyam Trungpa Rinpoche and continuing devotion to the Sakyong's lineage, her early work with Dana Home Care, her ongoing determination to deepen and share her own understanding and perhaps most of all her unconditional genuineness are a unique source of support and inspiration. Ann Cason is, in that sense, a treasure of Shambhala.
–
Contributions to the monthly column, "Aging in an Enlightened Society" are welcome. Please contact Andrea Sherman at: [email protected]
Post Tags:
Aging in Enlightened Society