Friday
Featured Stories
A Shambhala Guided Meditation on Oprah.com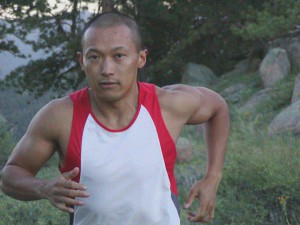 Just yesterday, the Sakyong's guided meditation based on his newly published book Running with the Mind of Meditation was posted in the "Spirit" section of Oprah.com.
For her new meditation series, which gears itself towards "reaching higher ground" both mentally and physically, Oprah requested the Sakyong to offer a guided meditation useful to beginners while they work out. In this fifteen-minute introduction to the practice of running with the mind of meditation, the Sakyong shares his simple approach to being fully engaged in the workout. Listen to the meditation here—or take it with you on your run!


The Sakyong is also featured on the Huffington Post for his exclusive article, 5 Tips for Running with the Mind of Meditation. Here, the Sakyong gives us the condensed version of the path of meditative running. He states, "Once we see this simplicity, we can apply meditative techniques to any activity."
See up-to-date teachings and activity on runningmind.org, www.sakyong.com, Facebook, and Twitter.
Post Tags:
book release
,
Running Meditation
,
Sakyong Mipham