Saturday
Featured Stories
Stock Your Shelves: 5 New Books
It's a ripe time of year, and books are springing onto the shelves at our local bookstores. If you look closely, you might see a few by familiar authors! Here's a sneak preview of a few of these books, with links to learn more…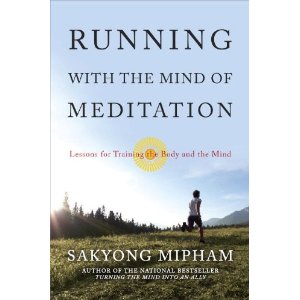 Running with the Mind of Meditation is the new book by Sakyong Mipham Rinpoche, scheduled for public release in early April. This book will present a unique fitness program from the highly respected spiritual leader of Shambhala and will blend physical and spiritual practice for everyone – regardless of age, spiritual background, or ability – to great benefits for both body and soul. Sakyong Mipham has been trained in horsemanship and martial arts but has a special love for running. Here he incorporates his spiritual practice with running, presenting basic meditation instruction and fundamental principles he has developed. Even though both activities can be complicated, the lessons here are simple and designed to show how the melding of internal practice with physical movement can be used by anyone – regardless of age, spiritual background, or ability – to benefit body and soul. Running with the Mind of Meditation programs are springing up around the Shambhala community, so stay tuned for a program near you. Check out www.shambhala.org to find your nearest Center and next Running Meditation program.

~~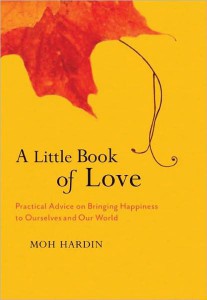 A Little Book of Love: Heart Advice on bringing Happiness to Ourselves and Our World, by Acharya Moh Hardin has just been released by Shambhala Publications. This first book by Acharya Hardin delves deeply basic mindfulness tools that can bring more love to one's life and one's world. He begins by telling us we should be our own best friend, that our friendship with ourselves should not be based on conditions or a certain image we have of ourselves, not as we would like to be, but as we are. Making friends with ourselves is accepting ourselves just as we are, unconditionally in the same way we accept our children. As Acharya Hardin says, regardless of the weather we experience on the earth's surface, "up above the clouds, the sun itself doesn't change. It remains the sun unconditionally. It just is and does not change." The Austin Shambhala Center is excited to be hosting Acharya Hardin soon for some direct teachings from his new book. Click here to read more about it on the Shambhala Times.
~~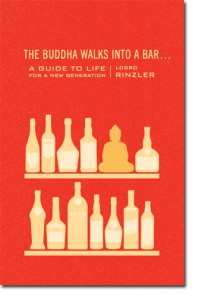 The Buddha Walks into a Bar: A Guide to Life for a New Generation, by Lodro Rinzler, is now two weeks old and is selling very nicely. On its first day it rose to #6 on Amazon's Buddhism rankings (#1480 in books worldwide) before selling out of copies. Amazon has now replenished their stock and carries e-book versions, so order your copy online. Lodro a practitioner and teacher in the Shambhala Buddhist lineage. He began meditating as a child and sat retreats as a teenager, even going as far as attending a silent month-long retreat during which he shaved his head and took monastic robes and vows. Lodro writes from his apartment in New York City, which he shares with his lady Victoria, his dog Tillie and his cat, Justin Bieber. To listen to an interview recently done with Lodro on buddhistgeeks.com, click here. In this discussion, the primary focus is on the ways in which Generation Y is relating differently to dharma – from sex and relationships, to technological changes and instantaneous connection, to working with 1st generation Western teachers. They explore what differences are merely generational and which are more fundamental to our unique time and place.
~~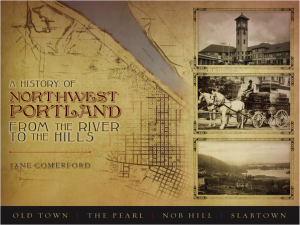 A History of Northwest Portland: From the River to the Hills, by Portland sangha member Jane Comerford was released recently and is chock full of interesting pieces of information on the development of the Northwest section of Portland, Oregon. At 160 pages, it is an elegantly designed and well researched coffee table style book filled with over 150 historic photographs, some previously unpublished. Jane Comerford's favorite pastime is digging up the past. The 68-year-old Northwest Portland resident and former Portland Community College administrator spent most of her life writing budgets and crafting proposals. But these days, she spends her time sifting through historical documents and writing books. Jane will be speaking and signing books at Powell's Books (in NW Portland) on January 31st. To read more about it on the Shambhala Times, click here.
~~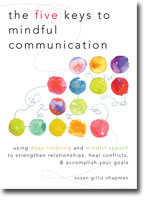 The Five Keys to Mindful Communication: Using Deep Listening and Mindful Speech to Strengthen Relationships, Heal Conflicts, and Accomplish Your Goals by Shastri Susan Chapman will be released in April. Susan Chapman, a psychotherapist and long-time Buddhist practitioner, explains how the practice of mindfulness awareness can change the way we speak and listen, enhance our relationships, and help us achieve our goals. Shastri Chapman highlights five key elements of mindful communication — silence, mirroring, encouraging, discerning, and responding — that make it possible for us to listen more deeply to others and to develop greater clarity and confidence about how to respond. To read more on the Shambhala Times, click here. To pre-order your copy now, click here.
Post Tags:
Acharya Moh Hardin
,
book release
,
books
,
Lodro Rinzler
,
Sakyong Mipham
,
Susan Chapman