Thursday
Community Articles
Midsummer: Casa Werma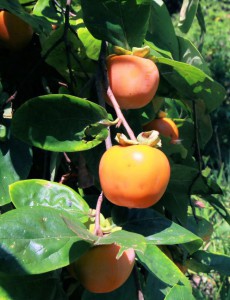 from Craig Morman and Faith Killough, Co-Directors of Casa Werma in Patzcuaro, Mexico
Here at Casa Werma in Pátzcuaro, Mexico, we invited neighbors and friends from Pátzcuaro and nearby villages to a potluck in celebration of the first day of summer. The day was a bit rainy and cool, so we welcomed the arrival of summer from inside around the fire. We enjoyed good company and conversation, guitar accompanied sing-alongs, and some improvisational drumming and flute playing. It was great to have a mix of many generations present, often within the same family. The children enjoyed adventuring and playing frisbee and other games in the garden. We picked many avocados and chiles in the garden for people to bring home with them.
The local sangha in Pátzcuaro is still quite small, but there are many community members who are involved with Casa Werma either through work, the neighborhood, friendships, or a general interest in contemplative practice. It was great to have all of these people gathered at the same time to enjoy the day together, and get to know each other more. We hope to continue the tradition of celebrating the solstices and equinoxes here in Pátzcuaro.
Click on photos to view as a gallery.

~~
Casa Werma is a practice and retreat center in Pátzcuaro, Michoacán, México. It is a magical and unforgettable place for Shambhala programs, personal retreat, contemplation, art, and discovery. You can check out their upcoming program schedule here. Casa Werma holds the unique history of being the place where Chogyam Trungpa Rinpoche wrote the Werma Sadhana, a practice which has become central in the Shambhala community. The center is located in the picturesque town of Pátzcuaro, in the heart of Mexico, famous for its local artisans, beautiful landscapes and colorful markets. Casa Werma is also open to the public as a bed and breakfast, for celebratory events, conferences or for a family vacation.
Post Tags:
Casa Werma
,
Midsummer Day