Friday
Community Articles
A Summer Afternoon in Central Moscow
Shambhala Training in Russia
by Leslie Witt, Shambhala Times Regional Correspondent
Envision a lazy summer Sunday, teatime in Moscow, Russia. A flash of sunshine draws steam from rain-soaked sidewalks, playgrounds and hidden courtyard gardens. From the side door of a 50s-era apartment building emerge sun-dazzled meditators clutching disposable teacups. Setting their cups on the stoop, the aimless wandering begins.

As Muscovites go about Russia Day holiday business, Shambhala warriors marvel at the leaves, puddles, flowers and brilliant-hued washing on balconies. A clear breath of awakened experience in the heart of a bustling city, the Shambhala teachings evoke magic on a new frontier.
The moment was full of beauty, just as described. It took place June 2012, when Achim Schlage of Hamburg led Shambhala Training Level III for a small, dedicated group of students and staff in Moscow. This wasn't the most genteel of environments: the road noise was loud and the rented apartment had its eccentricities. Yet at the final banquet — held on the floor on mats and cloths — the toasts were long and effusive, and the tears of gratitude flowed unchecked.
Schlage's Level III marked several critical milestones in the growth of Shambhala training in Russia. This was the first course in Russia where the local sangha operated independently of another agency. Also, the program coordinator was from the local group.
"The goal is for Shambhala Russia to become independent, organizationally and financially," said Vegan Aharonian of New York City, formerly of Armenia, who has served as mentor for the Russian group for over five years. "We accomplished this with Achim Schlage's visit."
The dedicated Shambhala sangha in Russia is very small at present: just seven members. Yet it is on the brink of remarkable growth, as its momentum and energy clearly demonstrate. Where five years ago offering teachings once a year was a great triumph, now the schedule is filling up with teachers eager to experience Russia's unique culture and share the dharma with its citizens.
Eagerness to hear the teachings is growing as the message gets out. Shambhala Russia's dedicated core acts like a beacon, according to Nastya Dashkevich, Coordinator for the Russia Shambhala Group. "Now we are spreading, going out like a radio," said Dashkevich. "Thanks to this, we have more people to invite to the first levels, and I no longer worry much about how to fill the higher levels."
"Russia is a ripe place for the message of basic goodness," she continued. "People come to these teachings when they are searching for meaning in their life. Here in Russia younger people with access to the Internet and modern scientific research understand that meditation is an important tool, and that it should be taken seriously. This simple training should be open and available to all."
Shambhala training levels are very new on the scene. Level I and II were presented for the first time in 2011, Level I taught by Shastri William Brauer, and Level II co-taught by Shastri Brauer and Ella Reznikova. This spring, Shastri Otto Pichelhoffer of Vienna, Austria, directed Levels I and II again. Then Schlage taught Level III for the first time.
As for the future, Aharonian will lead Meditation and Joy in Everyday Life and Level III in August. Shastri Beate Kirchhof-Schlage will teach Level IV in September. Acharya David Hope is tentatively scheduled to teach Levels V and I in the winter or spring, the first Acharya to teach in Moscow. With his visit the first students taking courses in Russia will have completed all five levels.
Shastri Frank Ryan and Susan Ryan are tentatively scheduled to present an open program on the life of Chogyam Trungpa in spring of 2013. Interest in Russia is expected to be high.
Buddhism in general is fashionable in Russia right now. With the fall of the Soviet Union and the advent of the Internet, meditative, spiritual, religious and self-improvement paths of all kinds — legitimate, fringe and everything in between — are swimming together in the national dialogue.
One result of this is Shambhala teachings open to the general public are often populated by seekers feasting on disciplines like a fabulous buffet. This means question-and-answer sessions can present a challenge to directors.
Shastri Pichelhoffer routinely fielded questions about dark retreats, dzogchen, visualization and the esoterica of Tibetan Buddhism. He gets the prize for most patient teacher, if there were one to award. This meant talks went long, and plans were by necessity kept fluid. The level of discourse was high.
And what does Russia need for its future?
"We hope to find a place of our own," said Dashkevich. Weekly sittings are currently hosted free of charge by Technology of Abundance, a professional development and teambuilding company, giving a much-appreciated gift to the budding Shambhala group. But sittings may soon outgrow the space allotted to them. "We have plans to begin to look for a permanent home, but this brings burdens too. If we want to have our own place we have to hold more teachings so we can support the space. Yet, I envision a center where people can come at any time to practice; the ambiance should be completely open."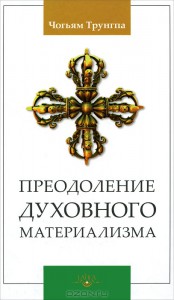 "Also, we need more books in Russian. As of right now we have Shambhala Sacred Path of the Warrior and Cutting Through Spiritual Materialism, but in limited printings, sold out. We can sometimes find copies on the Internet, but many people rely on unauthorized materials on the web."
Two books by the Sakyong, Turning the Mind into an Ally and Ruling Your World, are in the final stages of translation and have sponsors for their publication.
There is room in the schedule for more teachers in Moscow, but it is not for everyone, Aharonian noted. "Yes, we need teachers. Russia is an unusual environment, more complicated than one might think, so not everyone will be right for teaching there. And Russia cannot finance teachers. But the potential is high."
Visiting teachers who feel the need for support are hosted at the Moscow apartment of Richard Witt and the author, Leslie Witt, who live in Moscow and Peacham, Vermont. This allows a soft landing for jet-lagged, first-time visitors to Russia.
Shambhala is uniquely poised to blossoming in Russia, according to Aharonian. "One student told me, after one of my visits, that Buddhism in a suit and a tie will flourish in Russia."
Reznikova is upbeat about the future of Moscow. "We joked with the Shambhalians in Russia about changing the old Moscow adage, 'Moscow doesn't believe in tears' to 'Moscow does believe in tears.'"
~~
For more information, please contact Nastya Dashkevich: [email protected], Vegan Aharonian, Shambhala mentor to Russia: [email protected], Ella Reznikova: [email protected]
Post Tags:
Russia
,
Shambhala Training