Tuesday
Shambhala News Service
Acharya Appointments, Retirement, and Award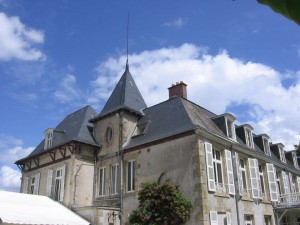 The Office of the Kalapa Court is pleased to announce that the Sakyong, Jamgon Mipham Rinpoche, has formally appointed Ms Marianne Bots, of the Netherlands, and Mr Orhun Cercel, of London, to the positions of acharya at the Scorpion Seal Assembly at Dechen Choling. Ms Fenja Heupers, of the Netherlands, took her oath of retirement and has received the title "Acharya Emeritus" from the Sakyong. Mr Tomasz Pietrzykowski, of Poland, received the Order of Shotoku Taishi, "For outstanding achievement in teaching in the Kingdom of Shambhala."

We wish to thank Ms Heupers for her years of service as an acharya, congratulate Mr Pietrzykowski, and welcome Ms Bots, who received the acharya name Melodious Lady "Yangchen Wangmo" and Mr Cercel, who received the name Peaceful Dorje "Shiwa Dorje." Brief biographies of our newest acharyas follow.
Marianne Bots resides in the Netherlands where she joined the Shambhala community in 1977. She is a psychologist and psychotherapist who has worked more than 30 years in a clinic for young adolescents as a therapist and Head of Treatment. Recently she and her partner and colleague Lisette van Ardenne have begun offering Mindfulness Based Cognitive Therapy, Mindfulness-Based Stress Reduction, Focusing and Coaching-Therapy within the context of a culture of Basic Goodness at a private institute for "Fundamental Health". She attended Vajrayana Seminary in 1982 and served as a Dorje Kasung for twelve years. She has been active in the leadership of the Arnhem Shambhala Centre and the European Council. She teaches throughout Europe and in 2010 was appointed a shastri.
Orhun Cercel lives in London. The son of a diplomat and of primarily Turkish heritage, Orhun was raised in Taiwan, Turkey, Italy, Argentina, and England. He received a BA in Economics and a Masters in International Relations at Cambridge University and worked for several years in investment banking in London. He then began a new career in health, working for many years in Chinese medicine and as a psychotherapist. He has been a volunteer counsellor in NGOs, working with young care givers, and people suffering from chronic illness, anxiety, depression and addictions. Orhun began meditating in 1990 and attended Vajrayana seminary in 1999. He was involved with the governance of the London Shambhala Centre for many years, in 2010 was appointed a shastri, and is very active teaching in Europe.
Post Tags:
Acharya
,
Sakyong Mipham
,
Shambhala News Service