Saturday
Arts and Poetry
Maria's Shadow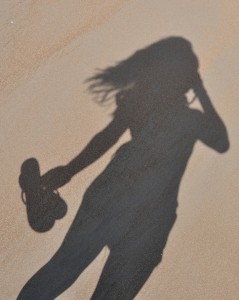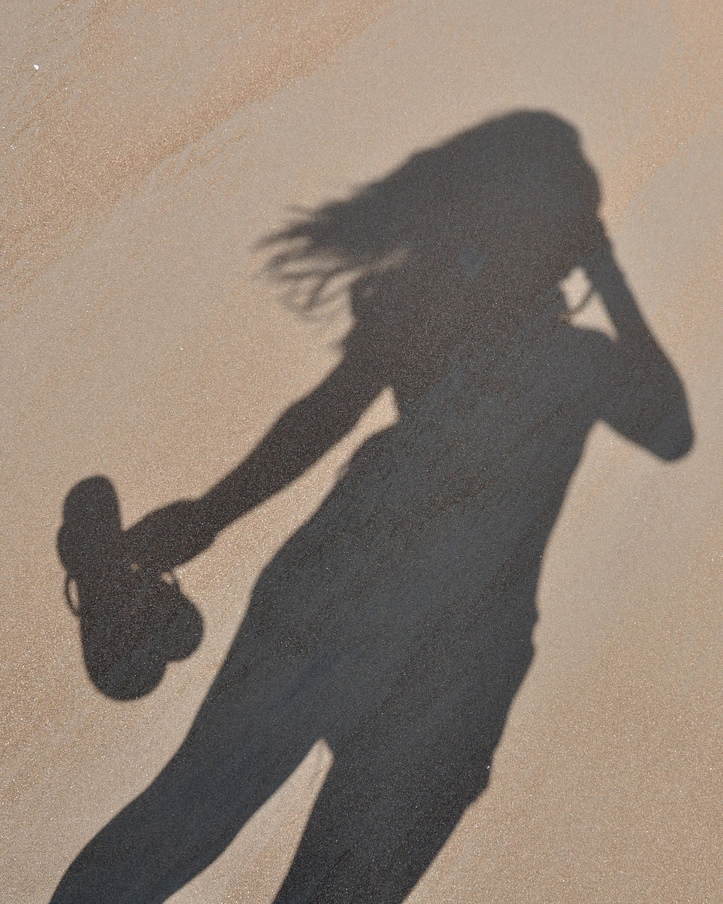 A Story for the Child in All of Us
by Mercedes Lawrence
Maria was a happy shadow.
She did all the things that little girls do.
She loved to ride her bicycle, swim in the lake and play Frisbee with her dog.
She had lots of shadow friends and she was the quickest runner of all.
She also enjoyed being alone and going for long walks in the woods. She liked trees and how they changed their size, shape and place during the day.

Maria went to sleep at sunset and woke-up early in the morning. Sometimes when the moon was out, she was allowed to stay up at night and play outside but that did not happen too often.
Her world was two-dimensional and monochromatic in different tones of gray.
Maria was a happy shadow.
Maria grew up tall and svelte and she did not play as much with her shadow friends anymore but she continued to enjoy the outdoors and her solitary walks.
One day in the summer, Maria woke-up early and decided to walk to the lake.
It was a perfectly clear day; the early morning sun was starting to lift the chill of the night.
The birds and all of the outdoors were starting to wake up.
The lake was perfectly calm, its surface shining like a mirror and there was a profound silence all around.
Maria stood at the edge of the lake and for the first time she saw her reflection on the water and she understood that she was only a shadow.
Then she did something inexplicable, outside of the habitual actions of her life – she turned her head – and she saw a beautiful girl standing next to her with long shiny black hair and dark eyes – beyond her she saw the world in brilliant colors: red, white, purple flowers, the intense green of trees and grass, the deep blue of the sky and the brilliance of the sun.
She knew this was a defining moment in her life.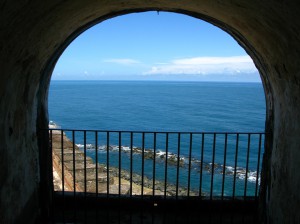 She was terrified by the discovery and she felt an intense pain and sadness for having been living in an illusion all this time.
But she could also sense the joy and brilliance of this world.
She knew she had a decision to make.
She could close her eyes and forget everything and continue her life as it has always been.
Or she could embraced the new world.
She hesitated for one second.
And like raindrops perfectly reunited with the ocean.
She jumped into the lake and was united with the new world.
~~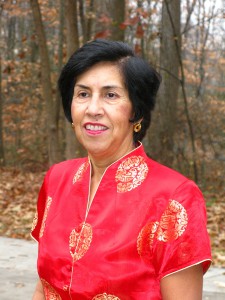 Mercedes Lawrence is originally from Chile. While at University, she met an American whom she later married and they moved to the US. In that time, she has lived in California, Puerto Rico, and now, Maryland. She earned a Masters in Public Health, became an epidemiologist, working on many diseases including TB, rabies, Dengue Fever, AIDS, and eventually becoming the Director of Communicable Diseases in a Maryland county health department. Upon the suggestion of a friend who is a Buddhist practitioner, she went to the DC Shambhala Center to learn meditation and something about Buddhism. She became a student of the Shambhala Buddhist teachings and has been a member of the Sangha for almost 10 years.
Although she doesn't consider herself a writer, lots of ideas and stories were always on her mind that just "wanted to be written". It just never happened. Then, when she joined Shambhala and started practicing, more and more new stories and poems came to the front and the pressure grew and grew. So she started writing and would read her stories as offerings at the end of Shambhala programs. The process has not been that easy since English is her second language but she has persevered and is still surprised that people like them.

Post Tags:
arts
,
basic goodness
,
stories