Saturday
Community Articles
The Wisdom of Illness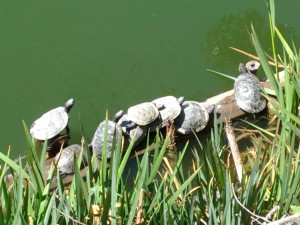 guest article by Gregory Lubkin, Los Angeles, CA
When we feel basically healthy, many of us tend to take it for granted and experience the arrogance of well-being, as though we will always be healthy and essentially indestructible. Even if we have been ill or injured at some earlier point, we often revert to our habitual sense of immunity as the memory of our vulnerability fades.
Serious illness or injury is a gift that brings us back to the moment, if we are brave enough to embrace it. It helps us to develop and maintain humility, to the extent we can acknowledge and respect the limitations that it imposes. Those limitations may be physical, emotional, and/or mental. We might feel disheartened by pain. We might be unable to do things that we used to do routinely. We might feel envious of others who do not suffer our limitations. But we could also honor our own experience and appreciate what we do have, what does work for us, even the basic experience of being alive in the moment.
The Elixir of Life (the "Birthday Sadhana") says, "Sickness is my companion; it follows me everywhere." Illness, particularly chronic illness, is a true and reliable companion throughout this human life. It does not have to define who we are, but it helps us get a truer perspective on what is real and what is possible. My own long-time friend is leukemia. I have experienced periods of time when it was inactive and faded in my consciousness to a minor buzz somewhere in the background. At those times, I could forget that I carry a life-threatening illness and could take on great responsibilities, feeling strong and capable. At other times, leukemia has dominated my life, setting narrow limits to how I could operate physically and coloring the way in which the phenomenal world would treat me.
When we have a serious illness or injury, it provides an opening for others to be generous and kind. Those of us who are accustomed to thinking of ourselves as essentially self-reliant and helpful to others may not be very good at receiving what others can offer to us. That has certainly been my experience in the past, as though somehow I did not need (or deserve?) to be on the receiving end of others' goodness. But it is important for us to have the confidence and humility to receive what others can offer, if what they offer is appropriately aimed at our needs. We need to be able to trust that others may actually have our well-being at heart and understand how to contribute to it – or how to ask us what we need. Our willingness and ability to receive can be a valuable gift to others who genuinely seek to be of benefit; there is a quality of generosity and kindness in receiving what others have to give.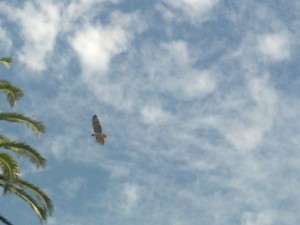 Serious illness can also help us puncture some of our concepts about how things should be done. For those of us who are inclined to accept the instructions of professional experts (such as our doctors) at face value, we might discover that their understanding and perspective is not completely aligned with our needs. For example, when I contracted septicemia in addition to leukemia, I found that the doctors who were directing the treatment for the two life-threatening illnesses were narrowly focused on their own respective areas and not necessarily coordinating their efforts. I had to be mindful of my own condition and make sure that what was being done for one illness did not undermine what was being done for the other (unless it was unavoidable). When the septicemia put me in one of the best hospitals in the United States, I saw that the staff were not always performing their tasks properly. They might be trying too hard, such as seeking to administer unnecessary tests, or not trying hard enough, such as carelessly setting up and carrying out the delivery of medication. If I had not let them or their colleagues know that there was an issue to resolve, my medical care would have been less effective. This issue does not just apply to Western medical practitioners, though; when I was receiving Chinese medical treatments (acupuncture and herbs) just before first being diagnosed with an advanced case of leukemia, my Chinese medicine provider never noticed that I had leukemia at all.
Some of us are so skeptical of medical care – especially from Western sources – that we resist the opportunity to receive treatment that might prove effective. In treating my leukemia this time, I wanted to avoid chemotherapy, so I returned to an immune therapy that had been unusually effective for me in the 1990s. I also continued to rely on Tibetan medicine, which was very helpful in my recovery 20 years ago. In addition, I tried other natural anti-cancer remedies that friends and family recommended (including practices prescribed by His Eminence Namkha Drimed Rinpoche and others). Unfortunately, neither the immune therapy nor any of the natural anti-cancer remedies has been effective, leaving me in a very dangerous state. I finally have to give in and accept that the mild form of chemotherapy that is now the standard (and highly effective treatment) for my type of leukemia is something I should be trying.
As it happens, auspicious coincidence has given me the opportunity to participate in an experimental study that seeks to cure this type of leukemia by adding an immune therapy to the standard treatment. Perhaps I will be fortunate enough to be "cured" and never have to experience the fragility and vulnerability of this particular illness again. If so, I expect that something else will manifest to keep me humble and mindful about my own well-being. Like birth and death, illness is inseparable from the rest of the human package. Let's embrace the wisdom it brings.
Post Tags:
reflection
,
working with illness