Tuesday
Shambhala News Service
Eighty-one Shambhala Shastris Renew Oaths
The Office of the Kalapa Court is pleased to announce that eighty-one Shastris of Shambhala have renewed their oaths for three more years of service throughout the international mandala.
During the summer of 2013, Acharya Judith Simmer-Brown, Dean of the Shambhala Teachers' Academy conducted, with Kalapa Acharya Adam Lobel and Acharya Barbara Maertens, three shastri training programs at Karme Choling, Shambhala Mountain Center, and Dechen Choling.
The programs included a warriors' exam based on the Basic Goodness Series curriculum, mentorship and diversity training, deep study of the Shambhala terma, and a World Cafe planning for the redesign of teacher training for Shambhala International. Most of all, the shastris enjoyed networking, refreshing their inspiration, and connecting with the further vision of the Sakyong for creating enlightened society.
At the conclusion of these three-day trainings, every shastri who attended decided to renew for an additional three years. A few assignments have been adjusted to better fit the needs of their centres.
The full list of active shastris with their assignments is attached at the end of this message.
The Kalapa Court wishes to express appreciation and gratitude to those shastris who chose to retire at the conclusion of a single term of excellent service. Among those are: Rebecca Hazell of Victoria, Dominique Malardier of France; Petra Drummer of Munich, Germany; David Sable of Halifax; Ani Lodro Palmo of Montreal; Sekayi Stringer of Atlanta, Frank Ryan of Boston, and Sarah Addison of Bellingham. In addition, Chuck Whetsell (Birmingham) has taken a one-year leave of absence.
In his address to the shastris at Shambhala Mountain Center, the Sakyong thanked them for their years of service, commenting that the Shastri programme was "definitely the best thing in Shambhala."
Shastris of Shambhala, Summer 2013, Oaths Renewed
NORTH AMERICA
West Coast & Pacific Canada
Vancouver: John Fox & Lisa Hill
Victoria: Maria Stella
Berkeley: Sandra Ladley & Charlene Leung
Davis: Manuel Medeiros
Los Angeles: Pam Bothwell
Portland: Rayna Jacobson
San Francisco: Amy Conway
Seattle: Ben Hines & Matthew Lyon
East Coast & Atlantic Canada
Halifax: Benoit Cote (and Montreal) & Mary Campbell
Annapolis Valley & Newfoundland: Christine Sloan
New Brunswick (Fredericton, Moncton, & St. John): Veit Weber
Saint Margaret's Bay, Truro, Antigonish & Cape Breton: Alice Haspray (Gampo Abbey Resident Shastri)
Albany: Ellen Rook
Birmingham: Chuck Wetzel (LOA)
Burlington: Myra Woodruff
Baltimore: Linda Catling & Stephen Clarke
Boston: Nick Kranz, Carolyn Krusinski & Diana Evans
Durham: Tom Brothers
Karme Choling & Region: Bill Brauer
New York City: Ethan Nichtern
Palm Beach: Brett Ferrigan
Philadelphia: Alexander deVaron
Pioneer Valley: Andrea Darby
Providence: Richard Sylvester
St. Petersburg: Gayle Van Gils (Gainesville & Tallahassee)
Washington, DC: Jerry Webster
Central U.S. and Canada
Ontario (includes Ottawa, Toronto, Kingston, Mississauga, etc.): Henry Chapin
Austin: Larry Higgins & Iris Ramos
Boulder: Holly Gayley, Janet Solyntjes, Andrew Sacamano & Samten Kobelt
Chicago: Marita McLaughlin & David Stone
Denver: Jeffrey Stevens
Lexington: Shelley Heinz
Madison: Mark Blumenfeld
San Antonio: Betsy Pond & Linda Mockeridge (and Dallas, Houston)
EUROPE
Austria
Vienna: Otto Pichlhofer & Ernst Steininger
France
Regional: Catherine Eveillard
Dechen Choling: Chris de Block
Montpelier, Fr.: Suzanne Prysor-Jones
Germany
Marburg: Jutta Alberti
Hamburg: Friedrich Spengelin & Beate Kirchhof-Schlage
Cologne: Sabine Rolf & Arnd Riester
Freiburg & Western France: Dorothea Gaedecke
Germany & Greece: Yeshe Fuchs
Italy
Rome & Region: Brian Hilliard
Netherlands
Amsterdam: Wolf van Lieshout & Hans Zwart
Rotterdam: Cor Laven
Poland
Szczecin: Chandali Pietrzykowska
Spain
Madrid: Felipe Rodriguez
Sweden
Stockholm: Alex Paterson
Switzerland
Bern: Regula Stockli-Imfeld
Bern & Lucca, Italy: Daniele Bollini
Ukraine
Lviv: Maksym Lan
United Kingdom
London: Peter Conradi, Jim O'Neill & Jane Hope (plus Ukraine)
Dublin, Ireland: Mark Duggan & Mimi Valiulis
CENTRAL, SOUTH AMERICA, ASIA, AFRICA, NEW ZEALAND & PACIFIC
Brazil
San Paulo: York Stillman
Chile
Santiago: Magali Meneses & Jaime Sepulveda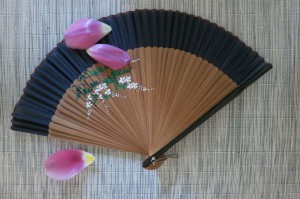 Mexico
Tepoztlan: Gary Hubiak & Lourdes Alvarez
New Zealand
Wellington: Marion Bond
South Africa
Cape Town: Jennifer Woodhull
Post Tags:
Shambhala News Service