Sunday
Shambhala News Service
Health of Lady Diana Mukpo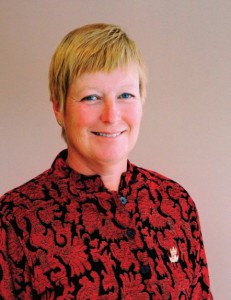 To the Shambhala Community:
I would like to provide an update on the health of Lady Diana Mukpo. Last week, a tumor was discovered on her chest x-ray, which was biopsied and found to be the same type of breast cancer she had in 2001 and 2007. Additional diagnostic tests were performed, all of which were negative, meaning there is no involvement of the bones, lymph nodes or any other areas of the body. This is considered to be a remarkably good prognostic indicator for long term outcome.
Lady Diana will undergo surgery this Wednesday for the removal of this isolated tumor. Her surgeon has indicated a recovery period of 6 weeks and expects Lady Diana to be back to full riding strength within 3 months. Her spirits are good and she is looking forward to putting the surgery behind her and beginning the recovery process.
On behalf of the family, I invite the community to keep Lady Diana in our minds and hearts during this period of her surgery and recovery.
Acharya Mitchell Levy
Post Tags:
Sakyong and Family
,
Shambhala News Service