Monday
Shambhala News Service
Message from the Sakyong Wangmo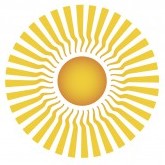 Dear Members of the Shambhala Family,
On this special occasion of the Sakyong's birthday, I would love for our community to gather together as one mandala and family. Since the lama is the source of blessing and protection for the mandala, Rinpoche's birthday is a wonderful opportunity to show our love and appreciation, and to offer him our devotion and well wishes. Let us make heartfelt prayers and aspirations for his health, well-being, and longevity, since it is the Sakyong to whom we owe the greatest gratitude.
In the last few years of being with Rinpoche, I can see for myself how dedicated and kind he is towards the Shambhala mandala. Therefore, we should be tremendously indebted to him. It always amazes me that our Sakyong was born in Bodhgaya, the place of the Buddha's enlightenment. The anniversary of his birth should indeed be a day of both practice and celebration, so please join me in celebrating it!
Yours in the vision of Shambhala,
Sakyong Wangmo, Khandro Tseyang
Post script from the Office of the Kalapa Court:
Official celebrations of the birth of the Sakyong take place yearly on 15 November. The Sakyong will be 46 this year. Please check with your centre for planned events. As in past years, we suggest that centres mark this occasion by practicing the SADHANA OF MAHAMUDRA and conclude with a traditional supplication for his long life by chanting the SUPPLICATION FOR THE LONGEVITY OF SAKYONG MIPHAM RINPOCHE mutiple times.
Centres may wish to have a celebration following the practice with food, poetry, and toasts to the Sakyong. Excerpts from the Sakyong's teachings such as RULING YOUR WORLD and the Sakyong's books of poetry, SMILE OF THE TIGER and SNOW LION'S DELIGHT are appropriate.
Post Tags:
Sakyong and Family
,
Shambhala News Service