Sunday
Community Articles
The 'Mindful Journey' of Writing a Children's Book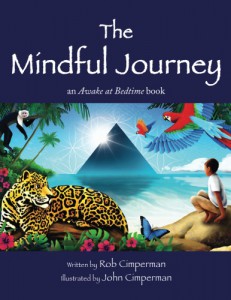 COLUMN: In Everyday Life
by Rob Cimperman, Washington D.C.
It takes hard work to face the world, and to step out front to lead.
Instead we close our eyes or turn our backs on those in need.
We shield ourselves in armor, only forged by our own hands,
from blame, excuses, hopes and fears. We hide in magic lands.
Making meaningful contributions to society often requires us to boldly step forward, fearlessly taking risks or 'leaps' beyond our usual comfort zones. We leap even when we're unsure if there is ground to land on. So I took a leap with my latest writing project. Instead of writing more typically stuffy material targeting a proven but narrow market (e.g., government reports, articles, textbook chapters) I took a leap. Instead of only pursuing projects guaranteed to benefit me financially, I took a leap. Instead of lounging comfortably within my self-imposed cocoon of neuroses and defensiveness, I took a leap beyond. What I did was write a poetic, illustrated children's book, "The Mindful Journey", which introduces seven to ten year-olds to themes inspired by the legend and teachings of Shambhala: Mindfulness, Karma, and Duty to Society. Crazy? You bet.
The nine months I spent birthing this book opened my eyes to the inner machinations of my own mind and paved the way for me to connect better with the Shambhala teachings. It also gave me insight into my working relationship with the illustrator, my brother, who happens to be an exceptionally talented tattoo, painting and graphic design artist.
The flash of inspiration for this book came last December from my brother's artwork depicting a boy in a jungle looking quizzically at a magical pyramid across a bay. It was a gift to honor the birth of my son, Reed. From my perspective, the picture was relevant to the legend of the Shambhala kingdom that exists on a higher plane of existence ever since the Rigden King's subjects attained enlightenment using the Buddha's practices. My mind started formulating an elaborate poem and colorful ideas for further illustrations surrounding this curious boy. In the past, I may have dismissed the thought of such an endeavor as absurd and childish, but instead of only brightening the walls of my son's nursery, this picture now adorns the cover of a newly published book. I see the connection between my brother's imagination and my studies as one of the auspicious coincidences that occurs when we're open enough to recognize them.
Creative writing is a play between being loose enough to summon imaginative flashes, but tight enough to manage the practicalities surrounding the project's goals and constraints. After enjoying the initial euphoric rush of brainstorming with my brother on the creative direction of this project, it was soon time to plant our feet firmly on the ground and formally forge ahead, sorting out schedules, financial terms, and even a contract. During my consulting career, I've seen too many projects founder without such controls in place.
Any writing project has periods of exhilaration when ideas flow freely and new worlds are discovered. But those energetic bursts are always interspersed with much longer periods of tedious – even grueling – effort. Honing a great idea into a product suitable for marketing and distribution takes immense discipline. Similar to the act of bringing your mind back to the focus of your meditation, this project demanded endless refocusing to improve the meter and rhyme of every line without diluting their meanings. At the same time, my brother was continuously refining his illustrations to properly suit both my intended imagery and the physical placement of my words on each page. Our late-night, cross-continent working sessions were far more effort than either of us had expected, but in the end, we found it was exactly what was necessary to produce something that spoke from our hearts.
During every round of editing and feedback, some of my greatest ideas get obliterated. I can literally feel my blood pressure rise as I read critiques suggesting that some of my favorite lines need to be reworked or thrown out. My initial reaction is to defend my idea, or even discredit the source in some way. But every futile effort to shield my own ego at the expense of the project foolishly abandons an opportunity to take another leap forward, to make the story even better. Accepting criticism is a great (i.e. "intensely difficult") practice of egolessness. We make decision after decision about whether to cling to an idea, or throw it into the river to use as a stepping stone toward our goals. Only in hindsight will we ever see the bridges we built from those stones. And in the end, what is our path other than a series of bricks we had the courage to set in the rivers we came upon?
Writing is a powerful tool for contributing to society. It lets us introduce or perpetuate concepts we feel deserve more attention. Whether that contribution builds an Enlightened Society or a Setting Sun Society depends on our motivation and our connection to inner wisdom. Until I studied and practiced in Shambhala, I never would have considered taking on a writing project that I doubted would advance my career in some way, either as a paying project or as a contribution to my resume that would lead to future work for me, me, me. But now I realize that any truly fulfilling motivation is rooted in serving others, even if not the most profitable course of action from a financial perspective. Motivations rooted in anything less simply stokes our own egos; and that motivation will fizzle when times get tough (which times always do). It has been said that the root of all suffering is putting ourselves first and the root of all happiness is putting others first. I will try to look to that guidepost each time I need to choose a path.
So take your own Mindful Journey. Step out beyond your comfort zones and make a contribution, any contribution motivated by service and guided by your inner wisdom. Maybe you'll enjoy it, or maybe it will be harder work than you ever imagined – or maybe both. But no matter what, the universe will teach you a valuable lesson along the way if you are present enough to hear it.
For information about The Mindful Journey or to contact the author, visit: awakeatbedtime.com
To order the book on Amazon, click here.
~~
Rob Cimperman (aka Lodro Pema) is a Shambhalian who practices at the Washington, DC Center. He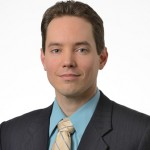 writes poems and stories, but in his day job is an independent consultant who helps the US federal government to be more effective through process improvement, strategic planning and information technology management. He has published several books on the topics of software testing, strategic planning, and project management. He chairs the Georgetown McDonough School of Business Alumni Mentor program and is a Junior Achievement volunteer, teaching high school students about business and economics. He is husband to Erika and father to Reed in Fairfax, VA.
Post Tags:
book release
,
Children
,
In Everyday Life