Sunday
Community Articles
Funding Elders
COLUMN: Aging in Englightened Society

article and photos by David Whitehorn
An ongoing concern of the Shambhala Working Group on Aging has been for Shambhalians who find themselves entering old age with very limited financial resources. The following reflections are intended to stimulate conversation on that issue.
A few weeks ago I received an email from the Zen Peacemakers list, to which I subscribe, describing a new initiative called 'Elder Funding'. The purpose, it was explained, is to raise money to support Bernie Glassman Roshi, the founder of the organization, when he becomes too old to support himself through his teaching activities. Click here to see more.
This reminded me that in 2008, when President Richard Reoch encouraged the formation of the Shambhala Working Group on Aging, the issue of financial support for aging teachers, and others who had contributed to the development of Shambhala over the years, was very much on his mind.
As the working group developed, and began to explore the issue in more depth, it became evident that there are many, many people, not all of them teachers, who have put time and energy into building Shambhala and in the process may have passed up opportunities to enhance their own careers and financial circumstances. Some of these people will have quite minimal financial resources in their old age, living off whatever public funding is available in the jurisdiction where they reside.
The working group looked into various approaches to this issue. We talked, for example, with people at the San Francisco Zen Center about the ambitious program they had undertaken to create a retirement community where all of their senior teachers, who had been resident teachers in their city center, can live after the age of 70, and be financially supported. The program involves a multi-million dollar project, with several partner organizations, that has been in process for more than five years and, to my knowledge, has still not come to full fruition.
Click here to see more about this project.
This kind of project did not seem to match the situation in Shambhala, with people residing all over the world, and with our limited financial resources.
Instead, the working group concluded that we would likely need to address this issue in a decentralized manner, with each Shambhala Center examining their own membership and local resources. More consistent with that approach is the so called "Village" model in which people living in a defined geographical area join together to form an organization that provides both volunteer and paid services to older people, helping them remain in their own homes. A successful model is now in operation, among other places, in Portland, Oregon. Click here to see more about this model.
Interestingly, the issue of income disparity – the large range of available incomes – is a factor regardless of what model is used for supporting elders. The financial viability of the Zen Center's project depends on there being enough affluent people who are interested in buying into the retirement community. Likewise, a 'village' organization needs a core of affluent members to support an administrative infrastructure.
Given that some of us in Shambhala will have plenty of money in our old age, others will have modest means and yet others will be quite poor, perhaps a core question is: "how does an enlightened society relate with income disparity"? This is clearly an issue that is not unique to old age, but working with the issue in the context of old age might provide a practical opportunity to get at the underlying issue.
As well, we could personally contemplate our own experience with money in the context of the Shambhala teachings. For example, in a recent book entitled "The Four Noble Truths of Wealth", Layth Matthews, a long-time Shambhala practitioner with professional experience in economics and finance, explores the foundational Buddhist teachings on suffering and applies them to how we relate with money. A central theme in the book is the idea of "inherent wealth" as opposed to "poverty mentality", the latter being the habit of interacting with our experience and our life as if we do not have enough, as if we are incomplete and need something more, something external, to make us happy or to make us feel fulfilled.
Teachings related to generosity also seem relevant, as in the following quote from the Vidyadhara, Chogyam Trunpga Rinpoche in his book
Cutting Through Spiritual Materialism
:
"Generosity is a willingness to give, to open without philosophical or pious or religious motives, just simply doing what is required at any moment in any situation, not being afraid to receive anything".
The general question for contemplation here could be: "how do I apply my experience and understanding as a Shambhala warrior to my relationship with my own financial situation and that of my friends and fellow practitioners"?
Perhaps contemplating these questions, and engaging in community conversations based on them, is a useful next step for those of us who continue to be deeply concerned about the well-being of many of our elders who are entering into old age with less than adequate finances.
To read more articles in this Column, please click here.
~~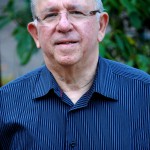 David Whitehorn is 71 years of age. He served as the first chairperson of the Shambhala Working Group on Aging and recently represented Shambhala in a forum on aging in Buddhist communities published in Buddhadharma Magazine. He has previously written about his experience of being ill: click here to read the article. With Ann Cason he did a Shambhala online presentation in January 2013 entitled "The experience of illness in old age".
Post Tags:
aging
,
Aging in Enlightened Society