Wednesday
Community Articles
The Warriorship of Aging
COLUMN: Aging in Enlightened Society

How to Rule Your World Instead of Being a Victim
Contemplations
by Ann Cason
"It feels solid, simple, and straightforward. Then, you also have a feeling of gentleness and openness, as though an exquisite flower has bloomed auspiciously in your life. In whatever action you perform, whether accepting or rejecting, you begin to open yourself to the treasury of Shambhala wisdom."
~~ Chogyam Trungpa Rinpoche

An old man once asked me, "How can I get my mind and body synchronized when my body is falling apart?", and now I ask this of myself. Imbalances are common with aging. The challenge is to open to those disconcerting experiences with inquisitiveness.
It is all too easy to fall into a life of trying to hide that you feel like a victim of being a human being and to spend your time fighting against what is actually happening. Aging brings the necessity for tuning into reality. There could be appreciation of being a human being who is not just walking on the earth, but, even when sick or infirm, deserves to be here, as if "peopled" by the earth. Such a strong feeling of belonging can lead to feeling capable of, and so softly equal to, what has been given.
Yet as we experience imbalances, when we are sick and experience pain, we often fall back into old habitual ways of responding. We feel disconnected, impoverished.
The Seven Riches of the Ruler, described in The Sacred Path of the Warrior (in the chapter, "How to Rule"), provide images representing components of a rich and harmonious world. These teachings can be used as a basis for working with aging and sickness. They point to issues in our lives that can help us feel less like a victim and more like a warrior.
In what follows, each image is presented as part of a 'self-assessment'. When you are feeling out of balance and disconnected, you could contemplate these images using some of questions I have suggested (or questions of your own) to illuminate your own situation and open pathways to healthy aging.
QUEEN: Decency and Gentleness
* Do I have a husband, wife or circle of friends that help me stay open?
* Do I have enough gentleness with myself to enjoy whatever life may bring?
* Am I flexible enough to adapt to new circumstances?
* Am I merciful to the people who care about me?
* Do I share the truth of my needs or try to make others guess?
* Can I hold my seat, trusting in basic goodness, even if I have no one around who cares for me?

MINISTER: Advice
* Do I have a trusted advisor?
* Who do I depend on for advice?
* Do I only ask advice from people who agree with me?
* Am I able to listen to advice from a trusted advisor?
* Am I able to listen to advice from social or medical institutions?
* Can I see society as basically good rather than rejecting any advice coming from the mainstream?
* Can I be the inscrutable minister who helps others help me?
* Can I be my own adviser?
* Can I think to myself: "Is this useful at death?"
GENERAL: Protection
* Does my world have a sense of care and protection as opposed to a quality of fear, anxiety and suffering?
* Do I have friends, family, helpers who will be fearless in protecting me? Do I have someone who will roll up their sleeves and take care of me?
* Am I fearless in understanding the reality of impermanence, holding the view of basic goodness?
* Do I avail myself of the forms provided by society to protect me, such as cultural events that uplift the spirits, and working with others to carry out Shambhala vision?
* Do I make use of public institutions of health and social well-being?
* Am I fearless in self-care to strengthen lifeforce, vitality and basic well-being?
HORSE: Exertion
* Have I lost heart?
* When loss of my identity due to illness has left me feeling agitated, can I befriend myself as I am?
* Can I be without a goal?
* Am I sucking energy from the environment to try to bolster my vitality or can I connect, give and project out?
* Can I just BE sick?
* What does it mean to rest the mind in absolute bodhicitta when dying? Could I do it?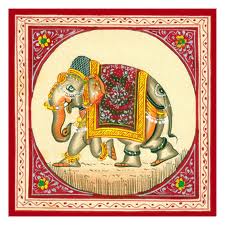 ELEPHANT: Steadiness
* Can I stay steady and not go up and down?
* Might this mean working with pain?
* Can I allow support to help find steadiness in the midst of pain?
* Can I appreciate what it feels like to need help?
* Can I rely on a cheerful mind even when depressed?
WISH FULFILLING JEWEL: Generosity
* How can I let others into my world?
* Can I think, "The world is doing something for me, not to me"?
* Can I drop my pride, ask for help and then accept it?
* Can I rest in peace, by being with the situation as it is in my present time and space?
* Can I be available to others, to listen, love and give of myself in whatever way I can?
WHEEL: Command Over My World
* How can I keep the wheel turning? Where am I stuck?
* Where can fresh air enter my world where it has grown stagnant?
* Can I keep moving and letting go, or at least letting in, recognizing that vulnerability is sometimes our first spot soft enough to open?
A final note and aspiration: May you use this process of self-assessment and contemplation to find where you or someone else in your world is stuck. By 'just looking' may you begin to feel the circulation. Then be patient.

The material in this article was briefly presented in the recent Shambhala Online series on Warriorship and Aging. It is a reminder that the Shambhala teachings become all the more relevant as we get older.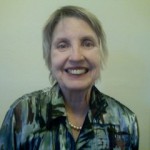 ~~
Ann Cason is a pioneer in bringing the principles of mindfulness, compassion, and upliftedness into the care of elderly people. Her book, Circles of Care (Shambhala Publications) is an innovative exploration of the issues involved in working with old age. Her insights come from professional and personal experience. She is a geriatric care manager based in Portland, Oregon and is a member of the Shambhala Working Group on Aging.
To read more articles in this Column, please click here.
Post Tags:
aging
,
Aging in Enlightened Society
,
Seven Riches