Wednesday
Arts and Poetry
Reopening: Poems for Spring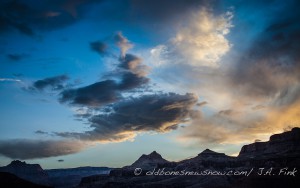 COLUMN: Poetry Space
We're very excited to publish this month's selections, three pieces that share a real sense of space – perfect for the season, we think.
Oh, and we're working on a small surprise for our next piece, so stay tuned.
SEND US YOUR POEMS – following the Sakyong's poetry contest, we were flooded with submissions; this has slowed now to a relative trickle.
Join the conversation….
Spring Haiku

Lost skylark in April petals.
Our little porch…you
Smile, and rising,
See him flutter, fly off

In the blossom, bees
Touch the lightness
Of making
For that brief moment

Fly out, butterfly,
Kite-soul wending
Up, up to
The afternoon moon

~ Laura Hensley
~~
Laura Hensley studied Literature and Creative Writing, with an emphasis on poetry, at the University of Tampa where she also wore various editorial hats for the literary magazine there, "Quilt." Most of her career has been spent as a Licensed Counselor, doing clinical writing for children involved in the Child Welfare system. Laura lives in St Petersburg with her two beagles and is learning to meditate at the St Pete Shambhala Center.
Breath

Rain drops
Return to breath

Sun shines
Return to breath

Stars beam
Return to breath

Cushioned sacrum
Stay with breath

Right hand
Left foot
Stay with breath

Left hand
Right foot
Stay with breath

Hugging hearts
Blessing with breath.

~ Jerrice J. Baptiste
Under Sky

Under sky
Breath

Under breath
Sky

Sky breathes.

Under Breath is
Being

Being breath
Sky opens.

Under sky
Being

Being sky
Opens being

Breathing sky
Being opens.

Sky loves being

Being sky
Loves breathing.

Being sky
Eases breathing.

Breathing loves being.
Being opens Sky.

~ Jerrice J. Baptiste

~~
Jerrice J. Baptiste is a poet and author of Tu Es Ma Belle, You Are My Beautiful published by Educa Vision. Also published in So Spoke The Earth; African Voices Magazine; Chronogram and others. She visits Sky Lake Lodge, Shambhala Meditation Center in Rosendale, NY.
~~
~~
Note on process
We are receiving new submissions continually, and we collect these until we have a sufficient number to review for possible publication. While it's still early days, it feels like we will be publishing new work quarterly, although if we do receive a large number of submissions, we may choose to publish more frequently.
We have a panel of three editors who review all submissions; the submissions are stripped of all identifiers when they're sent to the editors. To that end, please submit your poems left margin justified in a simple black font so it's easier to collect them for review.
Please submit no more than three (3) poems in the body of an email to: [email protected].
We will remove the poet's name from the submission before it goes to our editors for a blind review, and will make every effort to let you know whether your poem(s) have been selected for publication within three or four weeks. All rights revert to the author 30 days after publication.
Post Tags:
poetry
,
Poetry Space
,
Spring