Tuesday
Arts and Poetry
Poetry Space – Summer 2016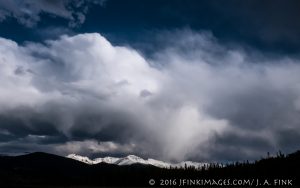 It's spring moving into summer, retreat time in the Shambhala kingdom. This month, we're delighted to welcome two poets new to Poetry Space.
By the way, we're always reviewing new submissions, so please send us yours! (Previously unpublished work only, please…)
---
Who Am I?
I am the tree I see,
The flower that blooms,
The morning rain,
And the cold night air.
I am the bird in flight,
The wounded bear,
The howling wolf,
And the dog lying before the fire.
I am the laughing child,
The old lady begging,
The dope addict,
And the forgetful old man.
I am all things,
And I am nothing
- Hahn Niem, Ronald Hirsch
Hanh Niêm, Ronald Hirsch has walked the path of Buddhism for more than 20 years now. He is the author of four books: The Self in No Self: Buddhist Heresies and Other Lessons of a Buddhist Life, Making Your Way in Life as a Buddhist, Scratching the Itch: Getting to the Root of Our Suffering, and Raising a Happy Child. His website/blog is www.thepracticalbuddhist.com. He was a regular at Philadelphia Shambhala's Monday night sessions and now attends New York City Shambhala's Weekly Dharma Gathering.
---
Where does light go
when it's everywhere—dissipated
and filtered by a cloudy afternoon
yet able to shine off each
and every car coming in to the
intersection, moving toward each
and every next turn? When the sun
reasserts itself by dappling between
the shapes of leaves,
even then we fail to look, keep
walking with our cell phones
or this morning's conversation,
blind to the late-June grass
transforming into brilliant white
or the way the greenest of green
deepens into contoured contrast
of shade beneath the thick
branches that frame this day,
this neighborhood. A man
crosses the street, sunlight turning
the shoulder of his orange shirt
into undulating divinity. A woman's
long hair mingles with wind and sun
into a missive of light trailing her,
so powerful as to go unnoticed.
— Tereza Joy Kramer
Tereza Joy Kramer was a journalist in Mexico, along the U.S.-Mexican border, and then in the Midwest before earning a midlife MFA and PhD from Southern Illinois University Carbondale. She now teaches in California. Her chapbook Bodylines is forthcoming from Finishing Line Press, and her poems have appeared in anthologies such as Haven Books' Not a Muse: the inner lives of women, Chicago Women Made Gallery's Her Mark, Gival Press' Poetic Voices Without Borders, and Slipstream Press' Elements. She is a member of the Berkeley Shambhala Center.
Post Tags:
Arts and Poetry
,
poetry
,
Poetry Space
,
shambhala