Sunday
Community Articles
Those Aren't No Stinking Four Foundations!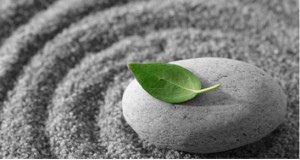 A Special Wink…
…Exploring Non-Attachment Across Religions
by Ira Zukerman
What have they done? And what have I gotten myself into? These are questions I found I had to ask myself while on a week-long retreat in May 2014, sponsored by the Institute of Jewish Spirituality.
Over the years, I've gone through various incarnations and attempts to have Jewish and Buddhist learning and practice rub up against each other to create something alive together. The efforts of this particular organization seemed to be wholesome. They combined the practices of mindfulness and sitting meditation along with a Jewish context, and the focus is to teach others how to practice sitting meditation. I wanted to be part of what they were trying to do.
Each learning group consists of 3 retreats across 16 months. In between the retreats, students do a variety of support exercises, including working weekly in pairs, doing lots of reading, and learning over time to teach Judaism through the lens of meditation. One of the books was rather unexpected — a very large book by Joseph Goldstein.
When we met for the first day, instruction in meditation was given. When we met the second day, meditation instruction was given again, but it was somewhat different. I asked about which criteria we should apply to determine which technique we should engage in. I was told that this will come forward, as the whole retreat was oriented about the four foundations of mindfulness. Four foundations? Oh, yes, I knew those.
The next day, the first foundation of mindfulness was introduced to us. It was the mindfulness of body, and I was familiar enough with that one. The teaching didn't pick up the nice concept of a psychosomatic body, but that's ok. Or, well…it was ok until day 2. That's when they introduced us to the second foundation. But they called it mindfulness of sensations. And that was a problem for me.
The Garuda publications I recall originally did a beautiful presentation from Chogyam Trungpa Rinpoche on the four foundations of mindfulness. I thought I remembered it, so at lunch, I took my iPhone with me to an outer building, fired it up, entered and requested hits from: Trungpa Foundations of Mindfulness. And there it was. I could read that the second foundation was the mindfulness of life. What were these folks making up and telling these students, and what have I gotten myself into?
I knew I had to tell them about this. As the time for my first interview approached, I thought I knew how I might do it. I somehow remembered the movie "I Robot," where the robot who would save the day would wink towards the end, telling Will Smith that he was "in on it." So, after sharing with my teacher that I was pretty sure there was something wrong with the presentation they were making, I suggested that before they presented the third foundation, if they weren't going to present about what I knew to be mindfulness of effort, they should consider winking at me so that at least I knew they too had taken the time to read what they, too, could pull up from the web.
The next day, adopting unexpectedly and positively, a more direct solution than the one I suggested, Rabbi Jeff Roth (author of Jewish Meditation Practices for Everyday Life), spoke to me about how there were different traditions for this teaching, that he indeed had read Chogyam Trungpa Rinpoche's presentation, but that the original Pali presented it differently. And later, when he presented the third foundation to the collected group, he did go on to say there were different lineage presentations, and that there was a Tibetan version of the four foundations that were entirely different.
Subsequently, I took my iPhone out once again, and found other Tibetans writing about the four foundations, but their version was actually lining up with what was being presented at this retreat. In fact, the version presented in that square Garuda edition was apparently quite uniquely the Vidyadhara's. Though I haven't to this time sought any background to even up the differences, in my last meeting with Rabbi Roth, we surmised after the fact and together that Rinpoche inevitably brought out his own point of view. And there you have it.
~~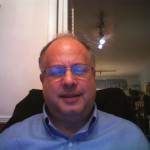 Ira Zukerman has been a member of Shambhala since 1975, beginning with the Sonoma County Dharma Study Group. Ira, a sadhaka, lives now in Bethesda, MD with his wife and two boys. He has been engaged in exploring connections to Jewish practice over the last 15 years, hoping to share some of the wisdom learned here…over there. (See: jewbu.org)
Note: The title is derived from "We don't need no stinking badges!", which is one of the few famous lines that is both a famous quote and a misquote. To learn more, click here.
Post Tags:
Interfaith
,
mindfulness
,
reflection
,
retreats