Friday
Shambhala News Service
ENDOWMENT AND BEQUESTS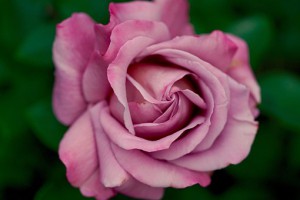 The Office of the Kalapa Court is delighted to announce the Lady Sharon Hoagland Endowment established through the vast generosity of Kalapa Patrons Lady Sharon and James Hoagland. Seeded with a million dollars principle, this endowment has been formed to stabilize and enrich the Sakyong Potrang, the highest leadership and coordinating body of Shambhala. While under the direction of the Sakyong, this endowment is not for the Sakyong or his family's personal use, but to support the flourishing of the Shambhala lineage.
Within this generous vision of leaving something behind, we are also pleased to remind you of Bequests to Shambhala, which support future generations of Shambhalians working to benefit the creation of enlightened society. Bequests can be included in one's estate planning and made through gifts of cash, securities, real estate, and valuables, such as original calligraphies by Shambhala Lineage holders. For further information on bequests please visit leaving-a-bequest or contact Mr. Ryan Watson [email protected] 902-425-4275 ext. 116
More information on the Lady Sharon Hoagland Endowment follows.
This endowment arose when the Hoaglands were working on their wills. They thought, "We might not die for 25 years, so let's set up an endowment now so that during that time it can grow considerably and be even more helpful!" Named for Sharon Hoagland, who was made a Lady of the Kalapa Court in 2008, the endowment reflects the nurturing care the mother lineage provides our Shambhala community, the current and future Sakyongs.
The Lady Sharon Hoagland Endowment has been structured so that while it generates funds for the Shambhala lineage the principle will keep growing, with all yearly net assets of more than 3% being re-invested. We invite donors at all levels to contribute to this fund now or through their estate planning. Donors of any amount in the U.S.A. and Canada can receive charitable donations; donors from other countries should consult their tax advisors.
The management company for the endowment, 1919 Investments, is one of the leading Socially Responsive Investment companies today, contributing year-end giving campaigns to charities with long-term views of teaching and empowering people to improve their lives, such as DirectRelief and Medecins Sans Frontieres/Doctors Without Borders.
Please contact Mr. Landon Mallery of the Sakyong Potrang [email protected] 902-425-4275 ext. 244 for more information on the Lady Sharon Hoagland Endowment.
Post Tags:
Shambhala News Service