Wednesday
Featured Stories
Wealth and Community: Part I
An exploration of how wealth and prosperity are linked to community and openness
by Layth Matthews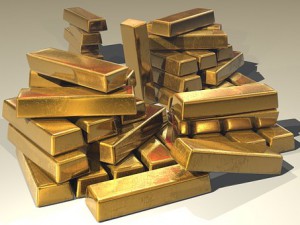 Consciously or sub-consciously, wealth in our world is synonymous with legitimacy and success.  And yet, even material wealth is not just one thing. Is it higher net worth? or  higher income? And higher compared to whom? Even if you have more money than the person next to you, did you earn it yourself? Do you enjoy the same status, purpose, health, or fame? And what about tomorrow?
Then there is also a psychological aspect.  The more money you have the more you learn to depend on it, so the wealthier you are, the more you might secretly envy someone else's self-reliance.  Psychologically we could measure wealth in terms of confidence, but confidence based on what? The value of wealth by any definition, even U.S. dollars, is also constantly fluctuating, both internally and externally. You could say, as long as we are engaged in measuring our wealth, we are not truly wealthy. Or as soon as we stop measuring ourselves, that is when we are truly rich!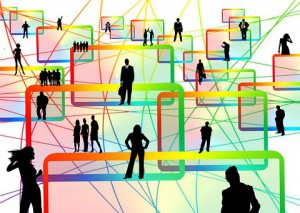 Nevertheless, the trait shared by most definitions of wealth is a sense of capacity.  Whether it's money or confidence, every notion of wealth results in an increase of capacity for perception, communication, and/or action. Capacity can be regarded as an internal or an external phenomenon too. Since even external capacity originates from our ability to recognize opportunities and apply resources fruitfully, it's fair to say that capacity, and wealth by inference, begins and ends as a state of mind. Recognizing the role of mind in wealth/prosperity reveals new ways to work with situations, ways that may be more direct, more satisfying, and very good for the planet too.
Community as Economic Path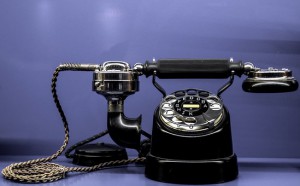 Community is an excellent metaphor for wealth in the form of capacity.  We could think of it in terms of communication and trust. These two can also be described as the seeds of economic prosperity.  Another good word is connectivity.  An often overlooked or understated aspect of developing community, and business, is that it is a process of opening to others. It is voluntary vulnerability in many ways because increasing community requires deeper perception, empathy, extending your nervous system to include more people.  Metcalfe's law, first related to telephones, points out that every additional node connected to a network expands the field of possible combinations exponentially.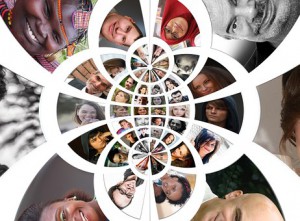 Similar arguments have been made in favor of adding diversity to teams and communities. However, the benefits of diversity are dependent upon an atmosphere of mutual respect that accommodates disagreement, such that the diverse perspectives can be accessed. Tribal diversity within African cities, for example, has even been negatively correlated with economic growth, presumably because ethnocentric barriers to communication were allowed to prevail. Europe and other places that have opened themselves to refugees and immigrants with language and cultural barriers are looking at this challenge very acutely now.
In sum, we can expand prosperity very directly by growing membership and diversity in our communities, but only if the integration is wholehearted, because it is ultimately the strength of the communication and trust between members that allows the benefits to flow.
Outer, Inner, and Secret Community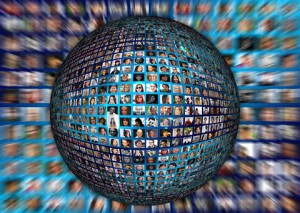 As contemplative practitioners we could regard community as a direct path to wisdom – the ultimate prosperity – for the benefit of everyone. Here are three definitions of community representing a successive relaxation of boundaries and an expansion of connectivity:
1. A group of people living in the same place or having a particular characteristic in common.
2. A feeling of fellowship with others, as a result of sharing common attitudes, interests, and goals.
3. Ecology – a group of interdependent organisms of different species growing or living together in a specified habitat.
Part II of this article will explore how community by each of these definitions could be regarded as a gate to prosperity, both spiritually and materially.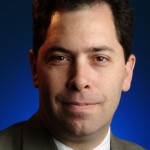 Layth Matthews is Senior Mortgage Advisor and CEO of RateMiser Mortgage Advisors (www.RateMiser.ca) and the Author of "The Four Noble Truths of Wealth: a Buddhist view of economic life". He is a Shambhala Training Director and a Former Director of the Victoria Shambhala Center. He lives in Victoria, British Columbia, Canada with his wife and three children.
Post Tags:
community
,
connections
,
wealth