Friday
Mandala Projects, Shambhala News Service
Multilingual Success in Shambhala!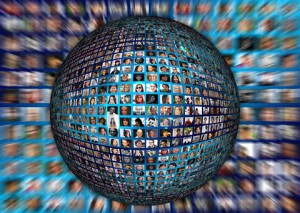 We are delighted to announce that within the past month the Kalapa Media Information Technology Team has made a transition to Universal Transformation Format (UTF-8) which enables Shambhala's web pages and the Shambhala Database to be vastly more multilingual.
Previously alphabets containing diacritic characters were incompatible with our database. This meant that if you searched for a name in certain languages, the name would have to be misspelled if it had diacritics. Further, all languages that use diacritics—such as Arabic, Chinese, Persian, or dozens of other languages—were completely unsupported on our template websites.
We are now able to store characters that are typically not used in the English language and connect with Shambhala successfully from any country, and in any language in the world!
When asked about this transition to UTF-8, Sophie Leger—the International Translation Coordinator for Shambhala—commented:
This is a critical step in promoting Shambhala culture and the Sakyong's teachings throughout the world. With this technology, we will be able to begin the daunting but necessary task of translating all web content into the many languages spoken in our international community, We are now laying down the foundations of a truly multilingual organization, where it will no longer be necessary to learn English in order to progress along the path, and where people will hear about Shambhala in their mother tongue.
Vive UTF-8!!!
Viva UTF-8!!!
Wiwat UTF-8!!!
Post Tags:
Shambhala News Service