Monday
Community Articles
Practicing Radical Dharma
by Daniel Phillips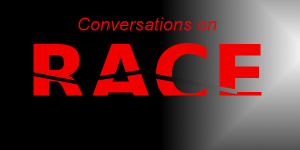 In March of 2015 Reverend angel Kyodo williams Sensei, founder of the Center for Transformative Change in Berkeley California, visited the Atlanta Shambhala Center, along with Lama Rod Owens, who is the resident director of the Natural Dharma Fellowship in Cambridge Massachusetts. At the encouragement of colleagues at Buddhadharma magazine, they sought to bring the history and legacy of the Black prophetic voice into the American Buddhist community, and to share some of the conversations that people of color have been having for decades about race, love and liberation. They chose to visit cities where at least one of them already had some connection. Those included Atlanta, New York, Boston and Berkeley.  Atlanta was the first of those four, with a program being held at the Shambhala Center.
That initial conversation was a watershed for our center. Our center was not engaging in issues of race in a direct way. Mostly it just did not come up, at least not in conversations of which I was a part. We have a number of long-time members of our sangha, as well as visitors, who are African Americans. As the center director, I did not see the need to initiate a conversation on race. I imagined our role to be one of being accommodating, but not proactive. That soon changed.
I do not remember the details of what Rev. williams and Lama Rod said, but I do remember the essence of the message. It was a clear challenge to become fully human by recognizing the connections that we all have with one other. The issue of race is not an African American or Latino issue, it is a human issue. Most especially at a dharma center, we cannot study the teachings of the Buddha and remain blind to the implications of interdependence. The potency of our teachings has much to offer in the challenging area of human relationships, and our connection with the teachings can be compromised if we do not allow them to manifest in this way.
Rev. williams recommended that we talk about race in the context of love and liberation. She also said that we should consider having those conversations with our own identified racial group first. Some people questioned the wisdom of encouraging "black" and "white" groups to meet separately. Our governing council saw the wisdom in this approach, however, and it has seemed to work. We organized a People of Color Sangha, and began to offer a study group called "A Contemplative Approach to Examining White Privilege."
Brenda Collins became our Director of Community Relations, and she coordinated these two groups as well as an interracial dialogue called Radical Conversations.  These have been engaging and respectful discussions, and we have had a significant amount of participation from inside and outside our sangha.
We are now hosting these Radical Conversation each month. Leaders in the Atlanta community, particularly Black leaders, have been very generous in leading these discussions. It has been my observation that these conversations have enriched our sangha in many ways. I think that we have become kinder, and have also become more aware of each other's feelings.
Rev. williams will return to Atlanta in November. She will lead a one-day program called Practicing Radical Dharma on Saturday, November 5th, and will give a public talk on Sunday, November 6th. Lama Rod Owens is scheduled to give a talk here before those dates, on Saturday, October 29th.
The Sakyong tells us that our society is formed by the relationships between two people. Our endeavor to strengthen our society and our relationships has caused me to do some personal reflection. I think that I have become much more aware of the significance of our human relationships.  More than providing companionship for the journey, I have come to believe that our relationships are the journey. I see that in exercising white privilege, I have engaged in a profound expression of ignorance, manifesting as indifference. I have remained aloof and uninformed, and have avoided the difficult work of helping to repair our social fabric, one interaction at a time.
It has been our great good fortune to have met Rev. williams and to have begun this journey.
Post Tags:
race
,
social justice
,
white privilege