Wednesday
Arts and Poetry
Celebrating the Arts
Naming and sharing the art that inspires you on the path
by Carol Henderson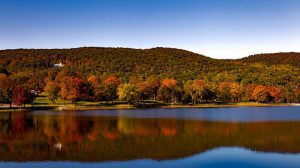 As I drove to work one morning this week, fall colors in the woods on either side, and a silver glimmer bright on the lake beyond, I did what I often do behind the wheel: sang a favorite song, one that calls the teachings to mind and brings joy to my day. As my heart grew lighter, I felt so much gratitude for the gift of music, and for the work of singers, songwriters, and musicians. I wanted to share that sense of appreciation and delight, and I wondered how many others have that same experience of lightness and joy, that same wish to share the art they love.
Heading into winter, here in upstate New York, there is a sense of darkening and cold, as the days shorten and the nights grow long. A perfect time to share our sources of brightness and delight. How about a festival? A celebration of the arts  would be a perfect way to warm up these long dark days — not just music, but cinema, graphic arts, dance, and the written word. As editor of the Shambhala Times, I find that part of my mind is always on the lookout for a story idea, and this was a real beauty.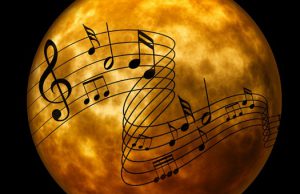 So, here it is — a call for participation in a winter festival of the fine and performing arts, virtual style. Over the coming months, the Times will feature the creative arts with a series of virtual festivals, each highlighting a different form of creative work. First up will be a film festival and a music festival, with a sample article for each to kick off the series, and an open invitation to readers to share their own work or work by others — films and music that express the culture of enlightened society, convey a dharmic message, or otherwise have meaning and value for practitioners.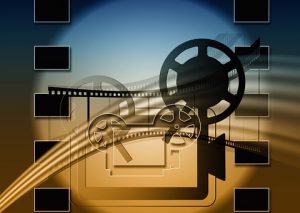 Think about it: is there a film or a piece of music that has been helpful to you in maintaining your practice? In deepening your understanding of the dharma? In providing support and encouragement along the path? Are there particular actors, directors, screenwriters, songwriters, composers or musicians whose work you find inspiring? If some form of art has brought you joy, would you be willing to share it with others? Perhaps you yourself express the arts through film or music, and have your own creative work to share. Or maybe you know of someone whose art could be featured here in the Times.
We are looking for work that opens the heart, work that encourages, expresses, and supports the culture of enlightened society, work that stirs viewers or listeners to courageous action as warriors in the world. Although we are starting with music and film, all forms of creative work are welcome. Look in your heart, on your bookshelf, in your playlist, in your memory for art that makes a difference for you, and then share the gift:  send it in to the Shambhala Times! Submit a story through the website at http://shambhalatimes.org/submissions-and-suggestions/ or send an email to [email protected] to share the art that has meaning for you.
---
Carol Henderson is a singer and practitioner who lives in the inspiringly beautiful Fingerlakes district of upstate New York. She also serves as editor-in-chief of the Shambhala Times.
Post Tags:
art
,
dance
,
film
,
music