Tuesday
Featured Stories
Growing Brave
Creating a sustainable path for children and families in Shambhala
by the Growing Brave Families & Children's Conference Committee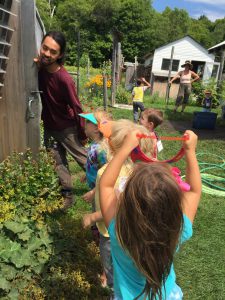 Lonely. Isolated. Re-creating programming from year-to-year, center- to-center. Feelings of burn out and marginalization. This is a common experience in the Shambhala sangha for teachers, program directors, and co-ordinators who have been working with families & children for many years. Yet these tireless people keep on going because they know we could be raising our children better by changing the culture in which our children are raised. And thus began the vision of "Growing Brave."
The seeds of change began two years ago when Leslie Gossett, Director of Families and Children for Northern California Shambhala began asking central questions. "Why does working in families and children in Shambhala feel so lonely? How can I connect with others who were doing the kind of work that inspires me?" Leslie called Mary Sehlinger, who was then the director of Societal Health and Wellbeing for the global Shambhala mandala, with these questions.
Mary immediately brought in Ed Hargadon, the Deputy Director of Shambhala Health and Well-Being, and the three brainstormed about how to form a committee to make it happen. Then Family Council member Laura Burnham joined in. Together the nascent committee collectively wondered how we could help and support each other, and not recreate individual programs at every center from the ground up.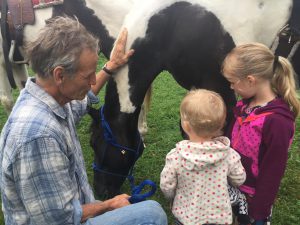 This is how the seed for the "Growing Brave: Families and Children in Shambhala 2017 Conference" was planted. Soon others joined us: Steve Sachs, Marcelle Gilkerson, Tracy Suchocki, Marisa Montagna, and Nicole Pressly Wolf. Together we have been working to bring about an online series of teachings about the view, practice and action of families and children in Shambhala, leading up to a conference this October in Boulder, Colorado.
Acharya Adam Lobel launched the online series on March 4 with a Shambhala Online talk about the view of Families and Children in Shambhala. The recording of his talk is now available to anyone who signs up for the online course.
Now through August, on the first Saturday of each month at 2:00 p.m. Atlantic time, more topics will be offered:
April 1- Current Practices and Opportunities with Tracy Suchocki
May 6- Starting a Program with Laura Burnham
June 3- Parenting as Path with Acharya David Schneider
July 1- Shambhala Education with Steve Sachs
August 5- Shambhala Households – (presenter to be announced)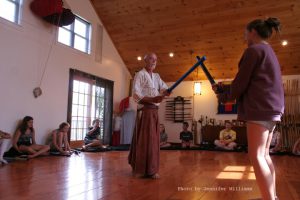 The central question is sustainability. Tracy described the work of the committee as "getting out the hammer and nails in order to create an infrastructure." How do we support each other so we don't keep working in isolation to create something that later just burns out or collapses? Could we learn together how to do this in a sustainable way, for the long term? We know that Shambhala has family camps, sun camps, land and city center programming, Ziji Collective, social meditation, Shambhala schools, and so much more. We need to create a sustainable path for programs to continue.
Currently few of the people interested in developing programs for children know what others are doing. We have the opportunity to become a resource for parents. We can provide valuable practices for families. We can provide a path for children. We can support one other. This conference will enable Shambhalians to leap forward in how we work with children.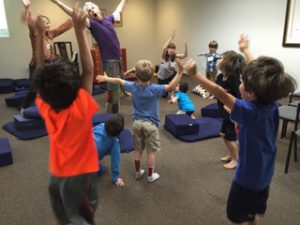 What else could Growing Brave make possible? We can imagine a seat for families and children within the center of the mandala. We can create an online platform where all resources are posted for sharing. We can imagine the support of a "maha sangha" so parents, families, and those interested in creating programs for children don't feel isolated.
As Shastri Andrea Darby once said, "We don't just go to Family Camp to be with our families, we go to become one family." And perhaps this is how Shambhalians could feel about becoming sangha. Everyone could be part of our maha-family.
Leslie suggests that this view and support counters our conventional culture in many ways. "So many kids think their self-worth is based on what they earn on their math test. Parents are under such stress and the pressure they feel perpetuates this belief system. We are beginning to realize that educating the grown-up is not enough." In Leslie's radical opinion, this is how we change the world: "If we touch our own mind and heart regularly, that's how the whole world changes." She has conviction that this is the most important work, and that it is choiceless.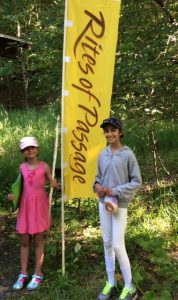 Steve Sachs explained that when a child comes into this life they are looking around, asking "Who am I? What is this world?" As they try to figure out these questions, that need to belong and need to connect extends from their fundamental basic goodness. If the world around them does not embrace connection, belonging, presence, and confidence, then a sense of disconnect can develop. They can lose their connection with their inherent basic goodness.
But when children are met and connected with in this present moment, this allows them to feel the goodness of their sadness. They learn that "conflict isn't bad in a culture where presence and kindness is oozing out of us; that is what they will understand to be life because it completely jives" with what they already know. Steve added that we have a "prime opportunity while children are young to know that they are good. They are basically good. So are their friends, and so are their enemies. So the world is basically good."
This is the way to transform an entire culture – by telling each child "you have a right to take up space. You have a right to be yourself," added Leslie. Through the sangha, we're trying to bring back a village of children, elders, teens and engaged adults that includes families. Everyone belongs.
Laura Burnham suggests "This is the future of Shambhala. We need to learn how to raise children as a whole community so that they receive these teachings directly, without needing years and years of training —and therapy! This is a revolutionary approach."
---
The Growing Brave Families & Children's Conference Committee members are:
Leslie Gossett – is Director of Family and Children's Programming for Northern California Shambhala. She has led Rites of Passage, Family Retreats, Children's groups, teen groups and retreats, and she spends her work days teaching yoga and meditation to children and families in the San Francisco Bay area.
Laura Burnham – has been coordinator of Families & Children in Los Angeles for the past ten years, starting with very young children and their parents.  Now the Los Angeles center supports and celebrates that age group, an older group and the original group (who were very young at the start, and are now teens). A Present Parenting group, similar to Parenting as Path, now meets while the kids are in their own session, one Sunday afternoon each month.  Laura is also on the Family Council, which makes important decisions to chart our course.
Steve Sachs – has been an educator for the past 36 years. He taught in Montessori schools for 22 years before co-founding Eastern Sun Academy, a private school for contemplative education. He is now the co-director for Alaya Preschool.  Steve has been a member of the Shambhala Buddhist community since 1982.
Marcelle Gilkerson – worked as an assistant teacher in an early childhood Waldorf school in Columbus, Ohio. When that school closed, she collaborated with the Shambhala sangha (and many others) to help reopen it as The Juniper School, an early childhood outreach program of Shambhala Columbus. This school, with the gentle and powerful leadership of Nicole Graf, now employs five teachers and enrolls over thirty children. Marcelle was formerly the director of Karme Choling's Family Camp.
Tracy Suchocki – served as an Environmental Educator and later a Rite of Passage teacher in Shambhala. Tracy is currently the director of Karme Choling's Family Camp, and also director of Practice and Education for Marpa House.
Marisa Montagna – works at the Boulder Shambhala Center as the Families and Children coordinator. She has a two year old who attends Alaya Preschool, where both are blessed by the magic, kindness, and wonder of that community and place.  Marisa has also had the  pleasure and honor of staffing Shambhala Sun Camp and Rights of Warriorship.
Nicole Pressly Wolf – is the former coordinator of Shambhala New York City Children's School, and is currently Co-coordinator of Shambhala Mountain Center's Family Camp.
Post Tags:
Children
,
children and families
,
Enlightened Society
,
social action
,
social transformation