Friday
Featured Stories
The Bravery of Failure, Part 1
A personal account of coming to terms with the experience of trying something important, and failing to succeed
by Allison Conant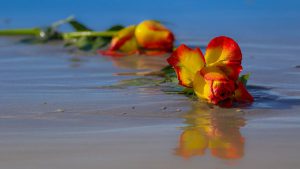 Acharya Pema Chodron is one of the most senior teachers in the Shambhala Community and I treasure her as a teacher. She doesn't sugarcoat. She can laugh at herself. She can fail, and has the bravery to write a book about it. So in the spirit of Pema Chodron, here is my story of failure.
R, fourteen, was a bright, funny, artistic, quick-witted young lady that my partner, Noah, and I each had in one of our classes (Noah and I teach at the same high school). Early into the year, we became concerned about some of the patterns we were noticing in her: missing school, not doing homework, drifting in class. She had grown close to Noah, and let him know that she had moved into a less than ideal foster home over the summer. The situation there was becoming increasingly oppressive. She wasn't happy. She couldn't thrive, and we wanted something better for her; we saw the need, took the leap, and began considering fostering her ourselves.
We took slow steps: talked to our school counselor, talked to her social workers, our own therapist, and, of course, talked to her. She had dinner with us. We studied together, took her to her first dance, met her best friend J, drove her home from school. She met our cats and our dog and our bunny. It all seemed like such a good fit. She talked to her social worker and indicated that she wanted to make it official; she wanted to live with us.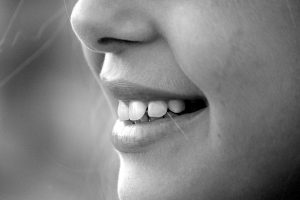 When her social worker called us with the good news, she let us know that R had a nine-year-old little sister, L, who was looking for a new foster placement. She asked if we would consider taking her on as well. Sisters. Who hadn't lived together in six years. We said yes.
The two girls moved in right before the holidays. We took them shopping to decorate their room. Friends donated furniture, sent money, helped me write kid friendly menus. We enjoyed a beautiful tree, presents, shopping trips. We had their older sister and younger brother over for Christmas Eve and Christmas Day – no failure in sight!
In the middle of January, we began to see the nine-year-old, L, manifest some disturbing behaviors. She was bullying her classmates at school and they had begun to ostracize her. She was lonely, angry. She'd been moved from class to class because of aggressive behavior. She began teasing one of our cats in an alarming way. She asked me what I would do if something happened to our family dog – what if he died, what if he got out, what if he got hurt. She would fly into fits of rage, seemingly out of nowhere. Her entire little body would shake and her limbs would seize up, her hands like claws, and she would scream at us. When the social worker spoke to her about it, she said nothing.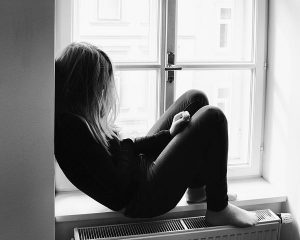 R, the fourteen-year-old, was failing four classes and, as we discovered, regularly ditching many of them. The teachers at our school kept us informed, but the more we held R to her responsibilities, the more she pushed back. One day she had an incident with another teacher about her phone. When we tried to speak to her about it, she ran. With the help of the police we finally caught up to her as she was heading into an unsafe neighborhood. When she saw all of us – Noah, the dean of our school, the police, me – she stopped running and just huddled against a stranger's fence. She refused to speak to any of us. Somehow I coaxed her into our car and drove her home. She wouldn't come into the house, so she sat outside against the wall of our home for hours. I brought her tea and a blanket and sat with her. I told her that we cared about her, that her happiness and well-being mattered to us. I was determined not to fail.
In the months that followed, the behaviors from both girls escalated. We enlisted the help of our therapist, the social workers, counselors. L's anger issues intensified. R withdrew more deeply into herself. She lied about who she was with and where she was going. Our house, once so joyful and full of promise, became a place of simmering anger and fear.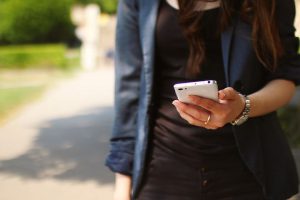 In the spring I had planned to spend a week at family wedding in Massachusetts. Initially we'd had a fantasy of all four of us going together, but as the girls' behavior became more erratic, I knew it was impossible. While I was gone, there were a series of fraught phones call home: R had disappeared with her boyfriend, L had been screaming about having pudding in her lunch, teachers were emailing, homework was forgotten. When I saw a call from Noah coming in, I no longer answered "Hello" but instead asked "What's wrong?" Calls ended with the girls yelling in the background, and a rushed and worried "I gotta go" from Noah.
When I hit the tarmac in Los Angeles, I called home. Noah was distraught. While I was on the plane, a social worker had come to the house in hopes of easing the situation. R refused to speak to her. She said she wanted to leave and would do anything to get thrown out of the house. As if to prove her point, she jumped our six-foot fence, and got into a stranger's car.
---
For part two of this story, go to https://shambhalatimes.org/2017/08/13/the-bravery-of-failure-part-2/. A version of this posting appeared first on the website of Shambhala Meditation Center of Los Angeles.
---
Allison Conant has been teaching public high school in Los Angeles for seventeen years. She is a writer and a lover of pitbulls. She has been a member of the Los Angeles Shambhala Center for over ten years.
Post Tags:
children and families
,
fearlessness
,
self-compassion
,
social action
,
social engagement