Sunday
Dharma Teachings
The Gift of Fear
An excerpt from "Natural Bravery: Fear and Fearlessness as a Direct Path of Awakening"
by Gaylon Ferguson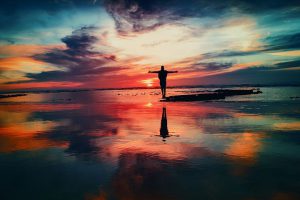 The starting point on the path of fearlessness is the discovery of fear. — Chögyam Trungpa, "Conquering Fear."
Our habitual response to fear is to move away from this uncomfortable feeling. We recoil and contract in an internal shutting down. What happens when we are momentarily or chronically seized by fear? The naturally expansive awareness of ourselves and others narrows to one point: "What about me? Am I going to be all right? Never mind the others, will I be safe given the layoffs at work, the tossing and tumblings of this financial crisis, these strange new weather patterns?"
We move almost automatically from an open, welcoming feeling of inclusiveness to a guarded, closed-door policy, scanning for threats: what about me, me, me? We prepare, as our biological ancestors did, for a possible fight or flight, even if the contemporary form of these conditioned responses might be harsh words in an argument with our spouse, or having another drink.
The arising of fear is, then, like a swinging door. The feeling of anxiety or panic, of being scared in any of its myriad forms, can be a doorway into a narrowing contraction of our consciousness. If the door swings this way, we shift into attacking or defending mode–and we may remain that way, stressed and distressed, hunkered down as for an extended siege, long past any actual threat to our physical or emotional well-being. This is the by-now-well-known physiology and psychology of chronic stress and stress-related illness.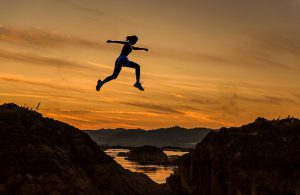 If the door swings the other direction, fear can provide an opening into a more energized, dynamic expression of our bravery, a bravery that now spaciously includes the energy of fear. Here is a key slogan handed down to us in the warrior tradition: "In order to experience fearlessness, it is necessary to experience fear." This is the counterintuitive sense in which fear is a great gift, a blessing in disguise, sent from our own basic goodness. The arising of fear can be an on-ramp into vast fearlessness.
---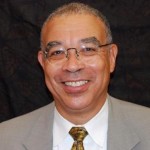 Gaylon Ferguson, Ph.D., is a core faculty member in both Religious Studies and Interdisciplinary Studies at Naropa University in Boulder, Colorado. He is an acharya, or senior teacher, in the Shambhala International Buddhist community, and the author of "Natural Wakefulness: Discovering the Wisdom We Were Born With."
---
This excerpt, Chapter Three of the book Natural Bravery, is published here by permission of the author.
---
Acharya Ferguson will be teaching a related course June 9-11 at Shambhala Mountain Center, "Natural Bravery: Fear and Fearlessness in our Time." Read on for a brief description of the course, and click here for registration information.
We live in fearful times. Since the violent events of 9/11, we have seen the arising of the culture and politics of fear. This retreat will explore four distinct kinds of fear that are common to everyone's experience and uncover a corresponding bravery in action. Through the practices of meditation, compassion and dialog we will find the deep source of courage within ourselves that allows us to see our own inherent goodness and the goodness of others and our communities. We will learn a step-by-step approach to engaging fear as a direct path of transformation with the aim of wise and joyful living, in deep harmony with others and the natural world.
 We will explore four types of fear – fear of ourselves, fear of others, fear of space, and fear of manifesting creatively – and the corresponding

bravery

that arises.
By engaging in meditative practices, we will experience the

bravery

of feeling our own vulnerability as human beings and cultivate fearlessness.
Extending ourselves to others– those like and unlike ourselves– involves daring, being

brave

enough to feel the fundamental goodness of others.
Through practices of embodied presence, compassion, and dialogue, we will discover the courage to manifest and catalyze the wisdom inherent in any group, organization, and community,
Post Tags:
fear
,
fear and fearlessness
,
fearlessness