Friday
Featured Stories
Shambhala to Myanmar
A letter from Shambhala regarding recent events in Rhakine State, particularly violence toward the Rohingya community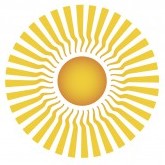 Chairman Bamaw Sayadaw Dr. Ashwin Kumara Bhivamsa,
State Sangha Maha Nayaka Committee (Ma Ha Na),
Thiri Mingalar Kabar Aye Hill,
Yangon, Myanmar
28 September 2017
Dear Chairman, venerable monks, elders, and respected leaders,
I am writing to you, on behalf of the Shambhala community, as leaders and venerable teachers in the global family inspired by the teachings of the Buddha. Our Shambhala community of practitioners was established by the Vidyadhara, the Venerable Chögyam Trungpa Rinpoche, the former abbot of the Surmang monasteries in Tibet. Today, under the leadership of his son and heir, the Kongma Sakyong Jampal Trinley Dradül, we are a worldwide organization with members and supporters in over 50 countries, dedicated to the Buddha's teachings on Enlightened Society.
We have a special sensitivity to the human tragedy now unfolding in Myanmar because our own lineage holders, being of Tibetan origin, have themselves been refugees and experienced the dreadful consequences of violence and devastation.
We write to you, fully aware that your council has already taken a strong stand to protect the fundamental and universal values of the buddhadharma. You have sought to prevent sermons by the Venerable Ashin Wirathu that incite discord and prejudice. You have also ordered the dissolution of his organization, Ba Ma Tha, which among its many activities, has contributed to inter-communal misunderstanding, tension and violence in your country.
We also know that many individual members of the sangha throughout Myanmar are working to prevent violence and are taking part in efforts to promote understanding and dialogue between people of different faiths and ethnicities. It is in this same spirit that we are writing to express our profound shock and sorrow at the many reports from within Myanmar and internationally of extreme violence in Rakhine State. This has affected people of all faiths and ethnicities in the area, in particular the Rohingya community.
What we have seen reported is in direct contradiction of Buddhist principles and the statement by Daw Aung San Suu Kyi on receiving the Nobel Peace Prize: "Ultimately our aim should be to create a world free from the displaced, the homeless and the hopeless, a world of which each and every corner is a true sanctuary where the inhabitants will have the freedom and the capacity to live in peace."
We appeal to you at this critical time, as the foremost governing body of Buddhist monastics in Myanmar, to endeavour as far as possible under the prevailing circumstances to:
— take every step possible to uphold and spread the Buddha's teachings on universal compassion and loving kindness and ensure that these principles are embodied in the treatment of all people within Myanmar regardless of faith, ethnicity or any other characteristics;
— continue to speak out against the preaching of prejudice and inter-communal aggression in the name of Buddhism, and take all measures to dissuade monastics and members of the lay community from engaging in acts of hatred and violence;
— use your influence with the civilian and military authorities to prevent further killing and displacement of civilians, to permit direct international humanitarian aid to the victims, and cooperate fully with the United Nations and its specialised agencies in working to resolve this conflict;
— support the government in its declared intention to implement fully the recommendations of the recent Advisory Commission on Rakhine State, chaired by former UN Secretary-General Kofi Annan at the request of State Counsellor Daw Aung San Suu Kyi. She has said her government would take action on it "within the shortest time possible". We believe that open and generous support for this initiative from your committee would carry great weight with the people of Myanmar.
Mr Chairman and members of the State Sangha Maha Nayaka Committee, we hope you will receive this appeal as our heartfelt wish that your nation be able to heal the wounds of discord and division, that all of its people be respected regardless of their differences, and that the search for an enduring peace may achieve its goal.
We are open to any form of dialogue with you or your representatives and are willing to explore with you any ways in which we might possibly be of support and assistance.
Respectfully yours,
David Brown
Board of Directors
Executive Secretary to the Kongma Sakyong
Shambhala
Post Tags:
Myanmar
,
peace
,
refugees
,
violence