Wednesday
Community Articles
Remote Teaching
Working with program participants attending via Zoom
by Chris Montone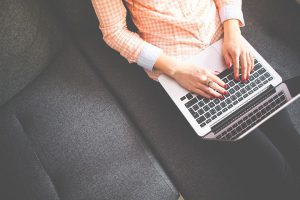 I recently taught a complete Level IV Shambhala Training weekend to a woman in Idaho from my local Shambhala Center in Washington, DC.  This was a new experience for me as a teacher and I believe it was a first at our center. As it's quite possible that this could become much more common in the near future, I thought it might be helpful to share what my experience was like, the logistics of how to make it happen, and lessons learned. 
About a week before the Level IV was to begin, Shastri Mark Blumenfeld in Madison, Wisconsin reached out to our center to ask a favor. He and the Madison Shambhala Center had been accommodating a woman who, for health reasons, had moved from Madison to Idaho but wanted to continue moving through the Shambhala Training levels that she had begun with her cohort in Madison. Since her move, the teachers in Madison had been letting her participate in the levels via Zoom. Zoom (http://zoom.us) is a web-based software platform which provides the ability to hold video conferences and online meetings, similar to Skype or WebEx. Our center in DC already had an unlimited annual Zoom subscription, as our leadership uses it periodically to hold online meetings. This seemed fine for meetings, but, admittedly, it seemed a bit strange to use for a Shambhala Training weekend. 
As it turned out, it was a little strange, but was also an adventure and a delightful opportunity to practice "freedom from fixed mind!"  Technically and logistically, here's the equipment required to make this work:
A laptop or large tablet (e.g., iPad)
Something to place the laptop/tablet on (e.g., small table, stacked tower of gomdens)
Amplified sound (e.g., mics and speakers for the teacher and participants) – also, for those without a sophisticated sound system, attach an external mic and speakers to the laptop
A stable Internet connection (wired or wireless)
Uninterruptable power (i.e., outlet)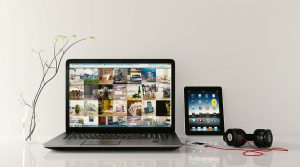 Now here's how we in DC managed it. During the day on Friday, I logged into Zoom and scheduled multiple sessions (e.g., Friday evening, Sat. morning, Sat. afternoon, Sun. morning, Sun. afternoon) all with the same meeting ID number so we wouldn't have to send our remote student a new one for each session. Friday evening we started out with the laptop on a small table, plugged into an outlet positioned on one side of the room so that our remote participant could see me as well as some of the other participants.  I was teaching from the chair in the front of the meditation hall with a lavalier microphone for amplification. The students passed around a handheld microphone whenever they spoke. This is common procedure for us, so we were all used to this aspect.
We had to move the table with the laptop at one point, when we realized that the outlet that the laptop was plugged into was dead. So we moved the table and laptop to the other side of the meditation hall. We have overhead speakers on both sides of the room so our remote participant was able to hear us just as well from that side. At the end of the evening we said goodnight, and ended the Friday Zoom session.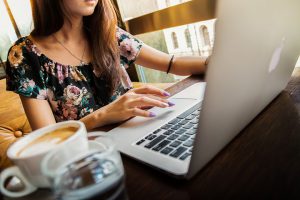 On Saturday, we initiated the morning Zoom session and had periods of sitting and walking. During the walking, we made sure the table with the laptop was out of the way of the walking route in the meditation hall, but still within camera range. Our remote participant would walk somewhere nearby inside her home, but close enough to her laptop to hear the signal indicating the end of walking meditation. At one point during walking, though, the WiFi connection dropped out. As the staff scrambled to reconnect it, it created quite a distraction for those who were still walking nearby. After that we decided we would take the laptop out of the meditation hall whenever we needed to work on it, and then bring it back in, so as to be less disruptive. Later, we moved the laptop to a third position where the WiFi signal was more stable. There our participant stayed for the remainder of the weekend. However, in the event that the connection had dropped again and no one noticed, I had provided the remote participant with my mobile phone number so she could text to alert me to problems or delays. I also let the participants we were doing this, so they wouldn't think I was just distractedly addicted to checking my phone!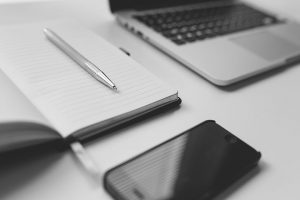 During discussion groups, we positioned the laptop within our circle of cushions, as if it were just another cushion. Our remote participant unmuted her microphone whenever she wanted to speak, and the discussion felt quite natural. For interviews, the laptop was brought to the interview room and placed on a chair across from me. You can be seen best on Zoom if you're front-lit, so I positioned a small lamp on the chair behind the laptop. Without doing that, I looked like Darth Vader–not much more than a shadow figure, which I thought wouldn't be very conducive to a good interview, I thought. So front-lighting is an important consideration for Zoom interviews. 
Sunday was a repeat of Saturday, and went very smoothly. Other lessons learned: remember to make frequent eye contact with the remote participant, by looking at the camera, so they feel included. Also, as remote participants often tend to remain quiet unless explicitly invited to speak, not wanting to make an abrupt interruption, remember to invite them periodically to ask questions or share their thoughts, leaving enough time for them to unmute their microphone and speak. 
After the program concluded, I received this text on my phone from our remote participant: "Thank you so much to you and everyone else at the center for all you did to allow me to join in long-distance! I'm deeply grateful : )" The other participants and I all felt grateful that we were able to have her participate with us, as well. Who knows–this could become a thing! 
---
Chris Montone is a teacher at the Shambhala Meditation Center of Washington, DC and works professionally as an instructional designer. 
Post Tags:
communications and technology
,
online programming
,
Shambhala Training
,
technology