Tuesday
Community Articles
Shambhala Technology Update
a summary of recent work and goals from the Kalapa Information Technology Group
by John Smith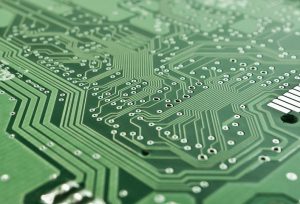 Having just prepared a follow-up summary report to the Kalapa IT Group's report for the Sakyong in 2016, it seemed like a good idea to share some of this information with readers of the Shambhala Times, to highlight some accomplishments and key goals for this year. We understand that a good alignment between our vision of enlightened society, and our practices of using technology well, can be a key factor in the continued growth of our community and our organization.
Our vision is to join Shambhala view with Shambhala technology, making Shambhala's technologies more:
User-oriented: We want users to have an appropriate and engaging experience of Shambhala. Efforts are ongoing to make all content accessible through accessibility audits, captioning recorded talks, and providing multi-lingual interfaces. Our user population is diverse, and we need to reconcile the expectations of digital natives with the needs of those who may be unfamiliar or uncomfortable with technology.  
Integrated

: IT is the glue between the pillars.  It supports systematic inquiry and communication within the four pillars of Shambhala governance, enabling self-reflection as a core commitment that leads to integrated, well-functioning systems.  

Open

: Public, inclusive, and peer-to-peer tools that recognize and fit the needs of any group of people: this is a hallmark of who we are.  Serving all of our masters, while working with limited resources, requires skillful priority-setting.

Sustainable:

We use technologies that are within our means to support and enhance, now and in the future. We depend on open source software,  on its documentation and its community support.

Protected

: All of our teachings, people, minds, and resources are protected without compromise.  Obviously this responsibility rests on all leadership but it has very specific implications for Shambhala IT, where providing security for Shambhala data and systems is a core activity.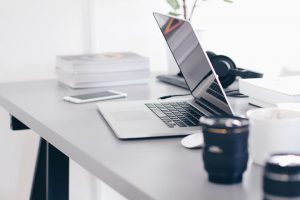 Shambhala's technology ecology includes websites for local centers, the Shambhala Times, the Shambhala Network and Shambhala Online.  The Shambhala Database is at the heart of them all, encouraging the use of common terms, resource sharing, and scheduling, while enabling Shambhala business generally.
To share more about our current activities and projects, here are some highlights from our 2017 report:
We support

more than 200 different websites

on two main servers.  People use our systems more intensively than before, and consume more data; our systems now support Chinese, Russian and other character sets.

The formation of

Kalapa Media

has given us a stronger sense of context and renewed energy to focus on remaining or longer-term challenges.

Shambhala Online

has invested in Shambhala's standard technologies, enhancing them in ways that make new functions available to the mandala as a whole. It not only makes the Way of Shambhala curriculum available globally, it provides opportunities for all levels of study and practice, knitting Shambhala together in new ways.

The

tools

that technologists use to manage Shambhala's communications, collaboration, resource sharing, and control are evolving and facilitating greater productivity, integration, and joy.  We have added

Github

for version control and

Slack

for communication, in addition to our use of

Mediawiki

and

Google Apps

for documentation, and the

OTRS

help desk system.

We are concerned that resource constraints still lead to technology fragmentation rather than integration.  Fragmentation can cause unforeseen problems and costs in the future.

Software updates, data cleaning, and fending off

cyber attacks:

 these ongoing regular functions consume

more than half

of Shambhala's IT resources.

We worry that our structures

to manage and fund technology

have not evolved enough in the last 10 years to support the diversity of needs and volume of activity in our community.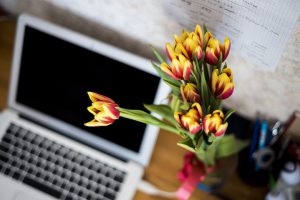 We are aware that our staffing and learning practices and, indeed, our Shambhala culture, are areas of great strength; they are also areas of concern because this are where view and technology meet.  We have been over-reliant on volunteers, some with expertise and many with none at all, so that staff training and turnover can be a real problem for organizational memory and continuity.
If this brief overview piques your interest, you might want to also read the past two full Kalapa Information Technology Group reports, available here:
---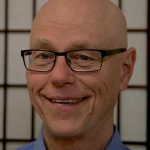 John Smith grew up in Puerto Rico and lived in Boulder for almost 30 years, where he was a technologist at the University. He works for Kalapa Media as well as for Shambhala Online, and can be reached by email at  [email protected] .
Post Tags:
communications and technology
,
Shambhala Media
,
Shambhala Online
,
technology