Tuesday
Arts and Poetry
Poetry Space, Summer 2018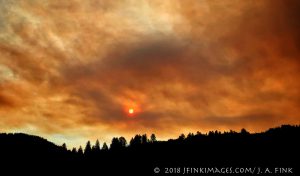 Poetry Space – Summer 2018
Sometimes, it seems as if the world is literally and figuratively on fire, and this is certainly what it feels like in the kingdom of Shambhala right now. Also, we're very late in responding to our most recent set of new submissions, for which we apologize profusely.
We don't know the future of Poetry Space, or indeed the Shambhala Times itself in the months ahead. So we write and we read and we share, come what may. Chaos notwithstanding, we're delighted to share three poems from authors new to Poetry Space. Please enjoy!
Peace,
Jeff Fink, Coordinator, Poetry Space
---
Window Truck
The window truck
Shows us how:
Take the biggest, most fragile part of ourselves
Strip away the housing
The boxcar casing
And just drive down the freeway
With our bald glass panes catching the light.
–By Barbara West. Barbara works as a Wound/Ostomy Nurse, with prior work in Hospice. Previous publications include Full of Crow, Brevities, Medusa's Kitchen, Sacramento Voices. Her first book "…and I felt the simple sweetness of me" was published last year by Cold River Press. She is a member of the Davis Shambhala Center.
---
loyalty : joy
Silence on the deer-less track and quiet
as hoof-prints in fallen snow
out the undergrowth of thoughts
here comes the ghost
of my old dog.
He doesn't break the branches
where he goes, or know the ice
and there is no path where I project him
like the many birds that cross this oblong sky
he makes a passage of no marks
(no threat. no promise
no dog. no deer.)
His little ribcage
returned a jewel-like infant
on a voyage without baggage
earth shed
paws shed
set tail to windward.
Woof.
— By Art Allen. Originally from Manchester, England, Art recently completed a Masters in Creative Writing at the University of Oxford and his poetry has previously appeared online and in print in many national and international publications including- The Irish Literary Review, The Bombay Review, The Indian Review, The Amsterdam Quarterly The Mississippi Review and The Madison Review. His debut chapbook, Here Birds Are, was published in the fall of 2017 by Green Bottle Press, London.
---
My body is a natural world,
Neither ruler nor servant
Neither enemy nor friend.
Explorers scan, needle and probe,
Shamans bring incantations and potions
To restore the balance of this natural world.
I do not run from this natural world.
When storms come, I take cover in caverns
Dripping with life.
When lightning strikes, wildfires
Make way for a fresh start.
Velvety hours
Thorny moments
The arroyos don't need dusting.
My ultimate refuge is the Sun,
Smiling behind the clouds.
The Moon comforts this natural world,
Protecting shadows.
— By Celeste Budwit-Hunter, Houston Texas
Post Tags:
Arts and Poetry
,
Poetry Space