Friday
Community Articles
Creating A Safe And Serene Home Environment For Children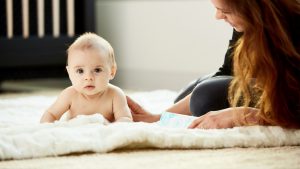 By "Jackie Writing Jackie"
Every year in the United States, over three and a half million children experience injuries that commonly occur in homes. The teachings of Shambhala inspire compassionate care, and we all want to create a space for our children where they are safe to grow and learn without experiencing unnecessary pain or anxiety. A clean and uncluttered home shows respect for our environment and brings us closer to the world that surrounds us. In addition, as well as being intrinsically linked with Buddhist practice, cleanliness also means that children are free to safely explore their home without fear of harm. A home that is pure and clear of superfluous belongings is the ideal space in which children can physically explore, while they also learn to discover the spiritual strength found in a Shambhala household.
Making Space For New Life
As your family grows, bringing a new life into the home is very exciting, but it can also cause considerable anxiety. To protect your child spiritually, you may choose to follow Buddhist practices such as Miyanoiwa, the Japanese ritual of purifying your baby's room to keep evil at bay. However, when very small children inhabit a home, their physical comfort and safety is a priority, and a home should be made physically safe first to ensure they are cared for. As well as installing essential safety equipment, removing unnecessary items around the home will help to prevent accidents. The influence of minimalist Zen design, seen in the tranquil simplicity of shrines, can be extended to the whole house. Sparsely furnished and decorated rooms not only reflect the calming Zen aesthetic, but they also ensure a safe and serene environment for young, vulnerable children. Without clutter, sharp edges and trailing wires, children are able to live comfortably in their surroundings, exploring all four corners of room safely and fearlessly, and without causing their carers any anxiety.
Safe From External Pressures
As well as taking care to protect our children from physical pain within the home, we want to protect them from external emotional pressures that may harm them. Depression and anxiety in children has steadily increased over time, and some people blame the influence imposed by social media. Children can be exposed to negative actions such as bullying, and they become vulnerable to the destructive emotions of jealousy, fear and anger. In a Shambhala household, a room for meditation away from technology can provide a safe place to think. Even very small children can be allowed to use a small shrine with safe, flameless candles. Here, they are given the opportunity to remove themselves from the negativity of the outside world, and reflect on the more benevolent attributes of kindness, truth and sincerity.
 As our children grow, it becomes harder to protect them from the pain that life will undoubtedly present to them. Although, we won't always be able to defend them from external pressures, we can give them a comfortable start in a safe environment where they feel loved and are physically safe from harm. Here, they can learn self-confidence, and be taught about how to overcome life's obstacles without experiencing unnecessary physical pain or discomfort along the way.

After taking a career sabbatical to become a mother, Jackie now writes full time on topics ranging from health and wellness right through to news and current affairs. She has, in the past, battled problems with anxiety and panic, and in her spare time she volunteers for a number of local charities that support people with mental health issues.
Post Tags:
babies
,
Children
,
Enlightened Society
,
families
,
Families and Children
,
home
,
householder
,
parents and children
,
safety
,
shambhala
,
youth