Friday
Uncategorized
The Age of Waiting: By Douglas J. Penick
The Age of Waiting
Heart Traces & Song Lines in the Anthropocene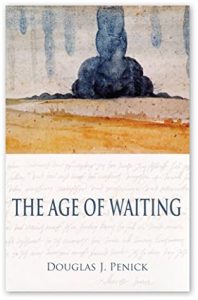 Reviewed by Christine Heming
The world's vividness is fading before our eyes. . . . We are offered a bleak future with mass starvation, mass migration, and new plagues.  We are hearing about the end of a long story. And we can only wait.
Lost, deep within the world that humans have made and are making, we still sense promptings that might lead to other ways of seeing, ways of proceeding that are now only vaguely imagined, patterns that are not quite accessible.  We wander through the world, waiting to hear the whispers that will open our heart.
From the Forward to the The Age of Waiting

I am sitting in a café across a small table from my friend Jan. It is 2017.  We are talking about the upheaval in Shambhala and what will survive this challenging time. Without a flinch she says matter-of-factly, "Everything's impermanent." Even the dharma's impermanent." Her words hit me like a well-placed land mine. I had never considered it: a time without the dharma.  
In The Age of Waiting there are numerous land mines hidden beneath the surface of the next paragraph. Douglas Penick might strike you with wisdom or reality, story or myth, dreamings or awakenings – all of which become one, all of which open your mind and heart asking you to pay careful attention.
This is a beautiful book. Penick's writing is pure, simple and clear, and at the same time, drawn from a deep well of knowledge and insight. This is the fourth book by Penick I have read, and I have savored each one, always wanting more.
The Age of Waiting could be described as a collection of reflections on the human condition – sickness, old age, birth and death – but that would not convey the intangible, feeling quality of this work, the "heart traces." This is not a book of answers but of openings, "promptings" to use his word. He shares his keen observations, memories and dreams, knowledge and insights, and invites you to join him in exploring what it means to be human at this particular time on earth.  
Penick and I share the same birth year, both of us septuagenarians, both of us cancer survivors. Of aging Penick writes, "I am changing in ways that are both visible and utterly unfamiliar. And I am as I always was. I am missing something."  Aging brings uncertainty. Clear lines drawn between sleep and consciousness blur, memories unhinged from reality, vividly reveal our shortcomings. Penick asks:  "But what does old age give?"
In one section of the book, Penick weaves his reflections using the story of the  "Four Divine Messengers" – the Four Sights that would turn the mind of Siddhartha Gautama towards enlightenment – old age, sickness, death and path. Of death Penick writes, "Death, no one can come to terms with it. . . suddenly someone you know, a part of your world, is not there. There is a gap. . . There is the haunted sorrow of incompleteness, the fragmented." Uncertainty, gap, opening, fragments and images, memories and dreams – clues or hints of what might be, what awaits us.
Penick has created a tapestry held together by threads of intimacy, poignancy and caring. In the "The Nobel Heart of Existence," he examines compassion in the context of our world of transience, virtual reality and globalization. What is the real experience of compassion and have we lost confidence in its power? Ultimately we cannot ignore that suffering is universal and unavoidable; it cannot be escaped.    Penick advises that, "We can cut through the morass of reflexive ego-clinging in many ways, but the essence of how to do so is always the same:  we put the needs and concerns of others before our own." He reminds us that so many small acts of kindness go on continuously and unremarked, making up the fabric of social life.  Further, "There is a vast range of possibilities alive right before us, revealed in the light of how we take care of the world around us."
The Age of Waiting includes a section on the Buddhist and Hindu teachings on the cycles of time, of increase and decrease, waxing and waning. We are in the fourth era or Yuga of a cycle, the Kali Yuga, the final era when spiritual, moral and ethical life degenerates and pollution, corruption, disease and violence fill our minds. "We are moving into the end of time . . . before another cycle begins." We feel this end approaching as the tempo of the climate crisis and societal breakdown accelerates. 
There are so many heart-opening and thought-provoking stories throughout this book. For example, there's the story of Geshe Tsydenov, who, in the midst of violence and the horrors of war, proclaimed himself a Dharma King and established a buddhist state in Buryatia, Siberia, modeled in part on Western principles of elective democracy. There are parables and poems, and a piece on polyphonic music and how it has enriched our sensibility. In fact, The Age of Waiting could be described as polyphonic architecture – "interweaving melodies and thoughts" with "the unsuspected spaces between them."
While writing this review, I happened upon an article about the challenges facing the aboriginal people of Australia. I was reminded of the reference to song lines in the subtitle to this book. The aboriginal people of Australia have been living by and singing these song lines for thousands and thousands of years. But the changing climate has altered their seasonal calendar, the natural patterns in their environment like the movements of birds. Things are no longer predictable; the song lines are changing.1
I would like to give Douglas Penick the last word. In the Afterword, addressing our current reality – the pandemic with its quarantines, our communication largely online and two-dimensional, the return of bird song and the quiet of the sky, seeing clearly how our way of life has created mass destruction, recognizing the sufferings of homelessness, starvation, and sickness – he writes: 
Unmoored, untethered in such a torrent of change, it is easy to forget that this has forever been the world's condition. Now, once again, we must re-examine our life in the world. We must look further into ourselves to find how to proceed. 
We can't look away.
You will find excerpts from The Age of Waiting at: https://www.berfrois.com/2020/11/excerpt-the-age-of-waiting-by-douglas-j-penick/
1 From the Guardian: Mar 26, 2021
---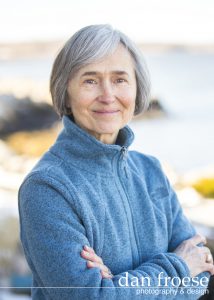 Christine Heming is a writer and educator.  She has been a student of the buddhadharma for over 45 years, and a senior teacher and meditation instructor in Shambhala.  She lives in Port Royal, Nova Scotia.
Post Tags:
aging
,
book reviews
,
buddhism
,
mindfulness