Friday
Community Articles
Touching the Earth: July Newsletter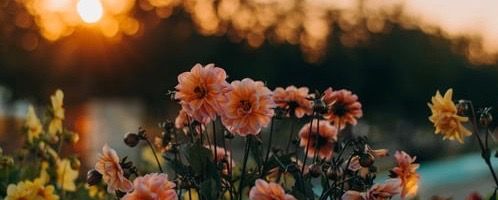 Finding Our Way Through Existential Crisis: The Centre for Local Prosperity
By Robert Cervelli
"We don't own the land, the land owns us." These were the words spoken to me by a Mi'kmaw Indigenous Elder. We were talking about the colonial mindset and how dramatically juxtaposed it is with traditional Indigenous knowledge and wisdom.
Colonialism seeks to convert nature into money. Modern technology allows it to do so as rapidly and efficiently as possible. Indigenous cultures, by contrast, understand that we are an inseparable part of nature, and that technology is only appropriate when used for building diversity and regeneration. These differences in cultural narrative pretty well explain the predicament currently faced by humanity on this planet. It also highlights the way forward – to a culture that returns to dearly holding nature within its sacred outlook. Buddhism, like Indigenous knowledge, holds this same narrative of oneness with the natural world. To quote Chögyam Trungpa Rinpoche, "… healing our society goes hand in hand with healing our personal, elemental connection with the phenomenal world."
We are in a grace period. We are at the front edge of a period of dramatic and historic decline for this experiment called the human species. We understand the many global trends of our own doing, hundreds of years in the making, which place us in this human predicament. We find ourselves in overshoot of our planetary habitat, where nature will always have the last say.
Humanity has had the ability to predict and prepare for this predicament, and to change course. Just like a mariner out at sea who listens to the marine forecast, sees storm clouds on the horizon and decides to change course for safe harbour.
More and more people are waking up to see these dramatic storm clouds on the horizon. Increasingly, there are reports, articles, videos, blogs and other communications coming out by respected scientists, authors and public figures that we are facing a systemic collapse of our civilized way of life. Some historians say that all civilizations in history have collapsed – it is a recurring outcome; and ours will do the same, for the same reasons – overpopulation, resource depletion, pollution and strife based on inequities between classes or regions. This may very well be the result of the colonialism of our age.
We are in a time when many local communities understand the situation they are in, and are acting to take agency over their future. They know that times may get much tougher, even tougher than what we have experienced with COVID. They know that strong, tight-knit communities that pull together and support each other will be the future. They know that a fundamental shift in our relationship to nature is the only viable way forward and regeneration will be essential.
This is the work done by the Centre for Local Prosperity. We use the phrases 'climate readiness' and 'economic re-localization' which speaks to communities retaking agency over their future by implementing deep adaptations for their basic needs.
Founded in 2015, the Centre for Local Prosperity is a Canadian charitable organization focusing its work on the four Atlantic Canadian provinces, while maintaining a network of regional and international thought leaders. It works to communicate how global fragilities are and will affect the region, and how new cultural narratives about our appropriate role on the planet can provide the essential means for an adaptive, prosperous life for future generations.
Through the use of its networks, the Centre better understands global trends, and can create projects that translate these global issues down to the level of local community adaptation. These projects focus on two areas. One is the importance of re-localizing community economies, providing local agency over the production of our basic needs.
The other is climate readiness, and how communities can adapt and prepare for the many complex, intersectional changes created by climate change…
–>To read the entire article, please click here.
---
Shambhala Touching the Earth Collective
— Elemental Expression —
Every month, we offer a space for one of the Collective's members or friends
to share their work, art, or passion…

Jeff Wigman
Artist Statement
I start with some point of fascination, something to relate with. It doesn't have to be much. The spark can be a few words, an expansive vision, a memory, or the materials themselves. Painting is a way of relating, like conversing with a person or chewing food. It's an open questioning: What would that be like? Is that something? What would happen? What next?
Oil paint is mesmerizing stuff, taking on endless qualities. There are moments like "ah, I've seen that in so and so" –passages of paint that share in a lineage. But I'm not a technician, and I don't have a prescribed method. There's a lot of play on the spot.
Images still work, blurring the boundary between internal and external. They point back to the mind—sometimes back to mind arising from space in concert with the artwork. Rhythmic elements conspire to become forms, and then things, and then stories. The images often come as surprises, like the result of a chain of accidents that includes my own thoughts. Surprises feel genuine. It's a puzzle that we can surprise ourselves.
Looking back, these images lean toward the unreasonable, disquieting, humorous. There's a sense of wildness and secrecy, of small powerful minds in a wilderness beyond order—individuals set in relation to impersonal forces of nature, of law, of art.
---
Visiting Line 3 / Snapshots

By Irene Woodard
Protesters gathered in Northern Minnesota in early June to join Native American tribes to halt Line 3, a $9 billion pipeline that would carry oil, crossing over or under 50 watersheds and tribal lands.

"How do you practice your faith on stolen land?" asked a grandmother.  This is a koan-like question. When we get up off the cushion and are standing on stolen land, what does our faith look like?

The question was posed to the religious contingent of 350 people who had been invited and traveled to Northern Minnesota on the weekend of June 5-8. Invited by the indigenous Ojibwe people to the Treaty People's Gathering. We were part of what turned out to be an expanded gathering of 2,000 to 3,000 people. One thousand had been planned for, but there was huge traction, as the dates got closer. We were there to protest the treaties broken by Enbridge Oil Company. The treaties are the treaties between the USA and the Ojibwe people. So as United States citizens, we are "Treaty people". We were told by the elders, "when you leave, remember you are treaty people."

In answer to the first question, How do you practice your faith on this stolen land?
First, one shows up to the stolen land. And if one can't show up in person, one goes there in one's heart. Showing up to the present situation, as it is, acknowledging there is stolen land, and relating with that truth.

With Covid and questions about the carbon footprint of air travel, I felt uncertain about making the journey to Minnesota. Friend, Donna Williams had recently returned visiting her daughter in Las Vegas and easily convinced me that it was safe, having been vaccinated and wearing an N95 mask. That obstacle fell.  Bill McKibben speaking in May said, going North would be important. Gotta trust Bill, he was going. And when I asked Fletcher Harper the Executive Director of GreenFaith if I were to take one flight this year, Minnesota or Cop26, he responded in a text, MN. I was going to show up.

How to show up? Unlike the trip to Standing Rock, representing GreenFaith, this time I went holding the Collective in my heart. Mary Lang wrote, " Be well and be strong! Thanks for being there for us and the future of the planet." Words like these fortify. Standing Rock had been a lonely journey, this one I carried others with me. Ruth Wallen and Emily Takahashi were holding tonglen sessions each day via zoom. Further strength to the Treaty People's Gathering… And my intention spoke out loud to myself–I would bring my faith to northern Minnesota and I would amplify whatever I learned there on my return home to the sangha, to the Collective.

What I learned, some snapshots, some wide-angle shots…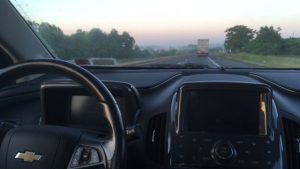 Snapshot 1:
June 5th, 5:00 a.m. departure from Rosendale for my 10:45 am flight. I felt remorse having decided to fly, a huge carbon footprint. But my colleague from Sky Lake showed up to drive me to the airport in a Chevy. My first ride ever in an electric car!
---
---
---
The memory that has most imprinted on my being is the example of the grandmothers. They have led this protection of the waters for years, and have not given up, even after the permits were given to Embridge. They sat at a kitchen table and vowed to continue.

To be in a culture where women with grey hair like mine were honored was something I had never encountered in my life. They always spoke first. They were respected, they were feisty, they were welcoming. They showed me another way of being. They are practicing their faith every day on stolen land…with grace, dignity, fearlessness, and without doubt.
The pictures in this article were taken by Irene Woodard and Nana Firman.
---
Upcoming Events

EARTH SALON
Sunday, July 11, 2021
Noon (Atlantic time)
A Fieldtrip into the Four Fields:
Towards an Eco-Political Spirituality
with Adam Lobel
The Four Fields are Mossrock, Wildfire, Lit Ocean, and Space. They are a response to the question: how does my spiritual practice actually help the material reality of climate mutation and ecological loss? Together the Four Fields accommodate ecosystems, psychological experience, unconditional awareness, and total openness.
https://us02web.zoom.us/j/81262050347
Passcode: Sacred
---
Did you know you can become a sustaining member of the Collective
by contributing $9/month — $108/year?
Your monthly gift will help sustain the work of the Collective
and allow us to continue in the future!
You can read Irene's letter for more details!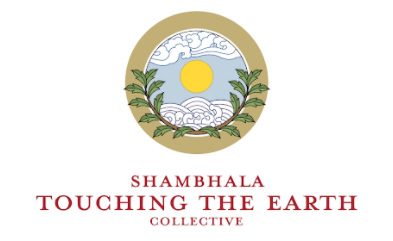 ---
You can also join the STEC mailing list for free and join the ongoing conversation!
Simply email us at:
[email protected]
Please visit our website
https://shambhalaonline.org/touching-the-earth-landing-page/
Any comments regarding this newsletter content or
suggested features and/or artists can be sent to:
[email protected]
Post Tags:
activism
,
buddhism
,
environment