Friday
Community Articles
Touching the Earth Collective: May Newsletter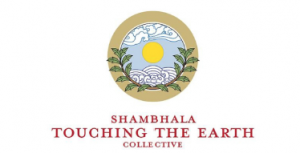 Mind Blindness
By John Rockwell
A while back, I read an article about "plant blindness." When shown a picture that shows a pair of elephants in a clearing and asked what they see, virtually everyone says, "Two elephants." Even when the question is repeated, "What do you see?" people persist in saying "Elephants," as if the questioner were stupid or blind. No one says that they see grass and trees, much less describes the type of plants. The biologists lament this lack of appreciation for the greenery that is our constant background. They point out that plants are just as important and in fact make up the base of the food chain that supports our existence. This lack of connection and community with the plant world can ultimately support a life style and work ethic that is destructive to our environment. What we don't perceive, we have no feeling for. What we have no feeling for, we don't care about. What we don't care about, we can destroy and feel nothing amiss. Of course, by destroying the plant world, we are undermining our own existence.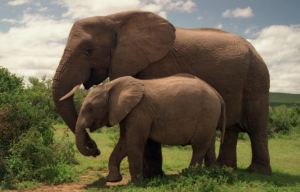 When I told this story to my wife, she said, "What about the air and oxygen that support the plants?" At first, I felt irritated that she was making a simple example too complicated and missing the point. Then I realized the wisdom in her words. When we look at the picture, the elephants are in the foreground. We generally focus on the foreground as the most interesting event and ignore the background. If we expand our awareness, we can include all the green plants, bushes, trees, and the like. If we look further, we can see the sky and clouds in the background and the earth as the literal ground out of which the plants grow and on which the elephants walk. We can infer from the clouds the presence of water vapor and rain that water the plants and nurture and bathe the elephants. If we contemplate the picture even further, we can intuit the presence of space that accommodates everything in this picture. Space blindness is just as prevalent.
When Chögyam Trungpa was teaching a class at the University of Colorado in Boulder, he drew a flying bird on the blackboard and asked the students what this was a picture of. After a long silence, a brave student finally took the bait and said, "A bird."  After another silence, Trungpa Rinpoche replied, "Actually, it's a picture of space."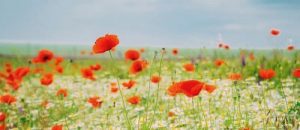 This brings us to an even more fundamental blindness, the blindness toward our own mind. When we look at the picture, we are doing so with a particular mindset. Hence, all the different kinds of blindness are possible. What we see is our own mind reflected back to us. Yet we again focus on the foreground, the picture, as if that is what the world is. We habitually live in a small mind surrounded by a vast world of awareness. Realizing our mind blindness is a first step. In fact, it's always possible to open our heart and senses and appreciate this rich and limitless world right now.
You can learn more about John and his work here: https://johnrockwell.ca/
---
Touching the Earth Collective
— Elemental Expression —
Every month, we offer a space for one of the Collective's members or friends
to share their work, art, or passion...
Resonance
by Charles Blackwell
I was born and raised on an island in the Pacific on the west coast of Canada. My formative years were free-range in an environment that seemed endless with the Salish Sea and all the rivers, creeks, glaciers and mountains feeding into it.
My best education was years of travel straight out of high school and university where my focus was the humanities and environmental studies, including forest ecology.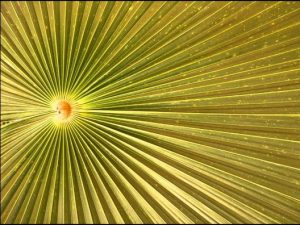 Wildland Studies through the University of Victoria and San Francisco State University were my platforms for teaching and guiding students about the issues facing the forests and native communities on Vancouver Island. Those last intact watersheds of old-growth forests were on the line to be clearcut. This galvanized youth, native leaders and many concerned citizens protesting the destruction of this primeval forest. This was a turning point politically and woke me up to the realization that if this was happening in our rich country, how would the environment survive in less prosperous countries.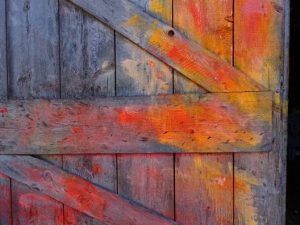 About this time I embarked on a mindfulness practice and discovered that wakefulness and perception are key to understanding our world. Visual images and the creative process have long been a passion for me, from the days of darkrooms to lightrooms.
I have studied contemplative photography with various teachers and mentors in the Buddhist and Taoist traditions and continue these today. For many years I have taught independently with my Mindful Eye program and recently through Nalanda Miksang where I have expanded my explorations and practice in the contemplative traditions.
The Mindful Eye practice works with the meditative discipline to slow down our state of mind. By calming and settling down, we can connect with the phenomenal world. Simply being. Just so. This practice is based on cultivating a clear and open state of mind so that we see things as we are, directly. Also, our creative expressions (images) reflect that purity of raw experience rather than a conceptual overly (what we think). There is joy in this practice, the joy of being present in everyday life.
There are more images on my site: www.TheMindfulEye.org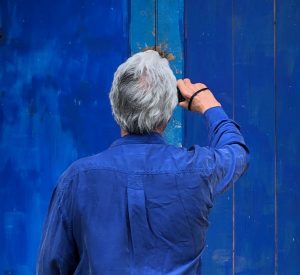 ---
We the People Say Screw You
By Tynette Deveaux
The other day I listened to author and environmentalist Bill McKibben talk about the hard lessons he's learned trying to bring about action on climate change over the past several decades. The biggest mistake, he explained, was thinking that he and other activists were involved in an argument with government and industry. They believed that if they just presented enough evidence and facts, people in power would listen and take steps to avert a global catastrophe. But they were wrong, McKibben admits now. It was never an argument, he says, but rather a fight, and like all fights, it's about power and money.
My father, Bert Deveaux, shared a similar insight fifty years ago in an essay titled "The Enemies Within Community Development," which he co-authored with my mother, Kaye McCormack. The essay describes what he learned as a community organizer in the sixties, working first with the Sioux people on a reserve outside of Brandon, Manitoba, then in economically depressed Cape Breton, followed by northern New Brunswick, where he organized woodcutters and truckers who were at the mercy of the Irving and McCain empires. What he saw, time and time again, was that as soon as the community exerted any real power, the government would swoop in to cancel their funding, fire organizers and, eventually, drop the community development program altogether. The corporations involved would directly intimidate and threaten those who spoke out.
What my father understood back then—and other activists have realized too over the years—is that those in power want to be seen as helping, but they don't actually want to change things. And why would they? Change is uncomfortable, especially when it involves systems change. More importantly, why would those who are on top want to voluntarily give up their power, status, and money so that others can have their fair share?
So yes, it is a fight, and it always has been.
One of the more insidious aspects of this fight is how good people get co-opted. Government and corporations dangle job opportunities and funding for various initiatives, ranging from environmental protection to tackling homelessness, and…
Click here to read the full article.
Tynette Deveaux is a writer and mother who wants action on climate change. She was the launching and long-serving editor of Buddhadharma Magazine.
---
Upcoming Events
EARTH SALON
Sunday, May 9
Noon (Atlantic time)
A monthly meeting offering, with occasional guest 'experts', hosted by the Touching the Earth Collective and Shambhala Online, curated and co-facilitated by David Wimberly and Deborah Luscomb.
For the Love of Container Gardening
The May Earth Salon will feature Karen Llewellyn and will cover selecting containers and matching their sizes to plant material, soil mixes, plant choices, siting concerns, advantages of container growing,
design, and novelty container ideas.
Click here for more details
https://us02web.zoom.us/j/81262050347
Passcode: Sacred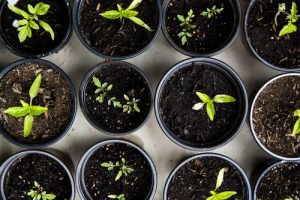 ---
Did you know you can become a sustaining member of the Collective
by contributing $9/month — $108/year?
Your monthly gift will help sustain the work of the Collective
and allow us to continue in the future!
You can read Irene's letter for more details
---
You can also join the STEC mailing list for free and join the ongoing conversation!
Simply email us at:
[email protected]
Please visit our website
https://shambhalaonline.org/touching-the-earth-landing-page/
Any comments regarding this newsletter content or
suggested features and/or artists can be sent to:
[email protected]
Post Tags:
earth
,
Enlightened Society
,
environment
,
green
,
Touching the Earth