Wednesday
Community Articles
Touching the Earth—September 2020 Newsletter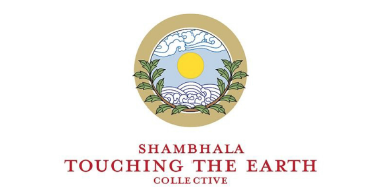 ---
Eleventh Hour Calling
An article by Emily Takahashi
We have been telling people that this is the Eleventh Hour
Now we must go back and tell the people this is the HOUR.
On December 11, 2018, Marybeth Downing of Boulder, Colorado traveled to the steps of the state capitol in Denver and at 11:00 am rang a cowbell for 11 minutes.  As a Global Earthkeeper in her United Methodist Church community, and chair of her local Green Earth Team, she felt called to take passionate action in defense of imperiled Earth. In former times, churches rang bells both for celebration as well as in times of alarm and danger.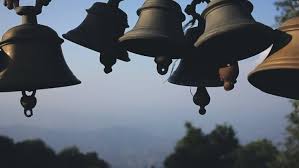 It is time to speak your truth.
Marybeth had prayed for guidance about what she could do, and the answer that came was this seemingly crazy bell-ringing action.
In early January 2019, she felt ready to share with a few friends what she had done the month before, and invited others to join her on January 11th, this time in Boulder, and this time with the church bell of The First United Methodist Church in downtown Boulder, directly across the street from the Boulder Shambhala Center.  The two communities have enjoyed a friendly, collaborative relationship over the years.
In 2016 and 2017 FUMC welcomed overflow gatherings from the Boulder Shambhala Center's Beyond Hope and Fear climate symposia into its meeting spaces.  Members of both communities meet regularly at interfaith gatherings.  Those of us from Shambhala who knew Marybeth responded to her call to make noise about climate action.
Create your community.
Be good to each other.
Here was a simple, but effective action.  Once a month, for 11 minutes, ring a bell, loudly, and in community.  Wake up the senses, raise the hair on the back of your neck, and find comrades who share your passion for collective action on behalf of the Earth.
The First United Methodist Church bell sits in a high tower, and is still rung by pulling on a rope.  The Boulder Shambhala Center's large meditation gong resounds with similar gravitas.  That January 11th at 11 am the FUMC bell called forth, and, from the front steps of the Boulder Shambhala Center, the large shrine room gong responded.  So did a number of smaller bells, gongs, and singing bowls as a small, but passionate community assembled, ready for what was being referred to as Hope in Action.
How do we bring Family Camp home?
Through these glimpses of "awake," we recognize the power and intention of our own experience.  We arrive in each moment with an open mind and heart.
Join us.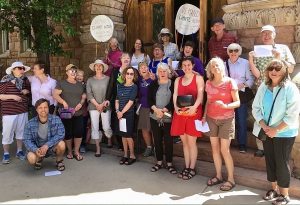 This could be a good time!
Since that first gathering in early 2019 on the corner of Spruce and 13th Streets in Boulder, the 11th Hour has never failed to call out for 11 minutes at 11 am on the 11th of the month.
It is never the same.  Sometimes the day is bitterly cold and a small group huddles at the corner under winter hats, warming itself into good cheer through companionship.  Sometimes the 11th falls on a gorgeous weekend of warm sun, and still there are those who show up, despite the lure of a good bike ride, or a trip to the mountains.  Sometimes we are many.  Sometimes we are few.  There are the consistent faithful, and there are the curious one-timers.  We are Jews, Buddhists, Christians, and non-affiliated people of faith, welcoming any and all who have a deep yearning for a healthy thriving planet.
See who is in there with you and Celebrate.
Within a few months of gathering regularly, a steering committee formed, a mission statement developed, a website emerged.  
The 11th Hour Calling. 
After some months, to our utter delight, we heard the sound of a sister bell, coming from First Congregational Church several blocks away.  And then, not long after…
Click here to read the full article.
---
— Elemental Expression —
Every month, we offer a space for one of the Collective's members or friends
to share their work, art, or passion…
Deirdre Leber
Artist Statement
My paintings, synthesized from observation and imagination, are a dialogue between the seen and the remembered, the planned and the surprise that happens on the canvas. In these images of water and women, a tension is created between representation and abstraction as the figures appear and disappear in the fluid surfaces of each painting. Water is a mysterious and vital element. It is both immensely powerful and at the same time soft, intimately linked to birth and sustenance as well as to death. Working with both brush and palette knife, I layer one color over another. In this way, the contrasts of opacity and transparency, of thick and thin, of solid and liquid are the dance of my paintings.
To find out more: http://www.deirdreleber.com/
---
LOCAL DRALA
"We should all experience working on the land, literally and properly.
That is the best way to wake ourselves up:
smelling earth, actually experiencing good earth."
—Chögyam Trungpa Rinpoche—
Feel the Dirt at Karmê Chöling
by Donna Williams
As I settle into Residency here at Karmê Chöling, I'm turning my attention to the possibilities of the land, and how it might teach us to "extend the glide" and develop ways to help our sangha adapt to the imminent realities of climate chaos.
Can we develop a model at Karmê Chöling that Shambhala communities elsewhere can duplicate?  A model that incorporates our desire to protect the Earth and be of benefit to others?  One that is based on warriorship principles to lessen our own fear and ignorance, and to move out from that with confidence to help our world?
That is presently the inspiration of The Foragers, a group made up of staff members, residents, and neighbors who are connected both to Shambhala and to forward-thinking ecology and activist groups of Vermont.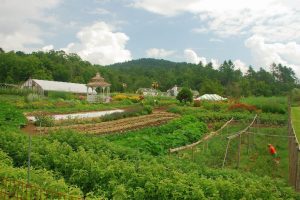 In the midst of this contemplation, I received an email from a friend who has done many retreats at a cabin that I manage. After sharing reservations about going on retreat during the pandemic, he wrote the following:
"My other concern was the social milieu. If many are starving and out of work in VT, is it risky to be a Massachusetts "vacationer" in a remote cabin? I'm guessing that with school starting, October is going to be a bad month for the virus. So my thought, for now, is that I'd like to do a retreat but thought I'd wait and see how things look."
This took me by surprise! As a ponderer of "Deep Adaptation" by Jem Bendel, I know that we will be experiencing much social collapse, as the global climate crisis deepens. I have read…
Click here to read the full article.
---
Upcoming Events
Shambhala Touching the Earth Collective
Community Gathering
Saturday, September 26 at 3:00 pm (Atlantic)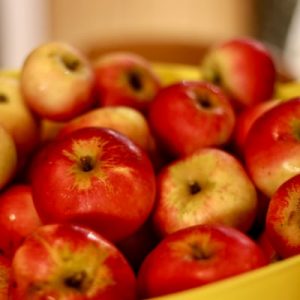 Please join us on to raise our collective lungta and harvest ideas and inspiration about the 2020-2021 Strategic Plan and how we will move forward in the year to come.
It will also be an opportunity to celebrate our successes, and give thanks to each other, after almost 2 years of existence!
Make sure to bring libation and snack!
Zoom link
https://zoom.us/j/92549958422?pwd=N0EzWkdLVzZZeHU4T21yejZSd21IZz09

Meeting ID: 925 4995 8422
Passcode: 432359

Humanity at a Crossroads:
A conversation hosted by Richard Reoch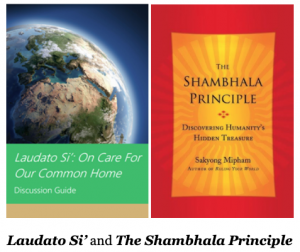 Saturdays, October 17 and November 14 at 3 pm (Atlantic)
More details soon!
---
To join the STEC google group and be added to our mailing list, please email: 
[email protected]

Any comments regarding this newsletter content can also be sent to: 
[email protected]
Post Tags:
community
,
Culture
,
Enlightened Society
,
environment
,
green
,
Karme Choling
,
shambhala
,
Touching the Earth