Tuesday
Community Articles
Touching the Earth Collective: April 2021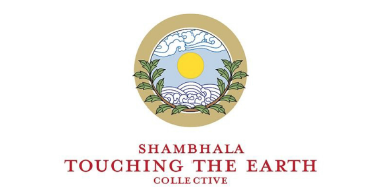 ---
April 2021 Newsletter
Persisting on the Dark Mountain
An interview with Nick Hunt and Charlotte Du Cann, by Greg Webster
Back in the late 2000s two young writers, Paul Kingsnorth and Dougald Hine, emerging from environmental activism in the UK, were troubled by the direction of travel they saw around them. As Kingsnorth said later, "The purpose of environmentalism is no longer about anything as naïve as saving the actual environment, it is now about threats to our way of life." The green movement, in their view, had fallen prey to the siren voices of big business, with the prospect of saving our lifestyles through the new holy grail of renewable energy. Landscapes and intact ecosystems had become fodder for a new industrial revolution, rather than sacred places to protect. This narrative has since played out dramatically around the world. From the Highlands of Scotland to the Mojave Desert, ancient vistas have been sacrificed and iconic species, such as the Joshua Tree, have become acceptable collateral casualties in the rush for decarbonization.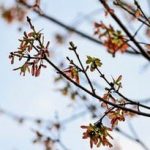 Kingsnorth and Hine decided a cultural response was necessary. In 2009 they launched a manifesto, Uncivilisation, and the Dark Mountain Project was born. The manifesto argued that our civilization has been telling itself the wrong stories – the myth of progress, the myth of endless economic growth, the myth of human supremacy. We needed to tell ourselves stories that reflected the realities of the world around us, of environmental collapse, failing financial systems. We needed to rediscover our proper relationship within nature – to write 'with dirt under our fingernails.'
The Dark Mountain Project has since blossomed into a global creative community, publishing two books a year of uncivilized writing and art, and curating events when prevailing conditions allow. Kingsnorth and Hine have both moved on, Kingsnorth to considerable acclaim with his Buckmaster trilogy of novels, and the Project is now led by a core collective of creatives which coalesced in the early days of the Uncivilisation festivals that Dark Mountain curated.
I spoke to co-directors Nick Hunt and Charlotte Du Cann recently. Both are accomplished writers in their own right; Nick has written for The Guardian and Emergence Magazine amongst many others, and is the author of the acclaimed Where the Wild Winds Are, in which he follows four of Europe's wild winds across the continent on foot. Charlotte's journey to the mountain has included mainstream journalism, working for the likes of The Independent, where she originally discovered Dark Mountain when covering their first Uncivilisation festival. More recently she could be found reading from her poetry collection, 52 Flowers that Shook My World, at the renowned XR Writers Rebel protest at Tufton St in London, home of some of the opaquely funded free-market think tanks that hold an unhealthy sway over UK government policy.

Greg Webster (GW): Firstly, I wanted to find out about how the landscape has changed since the Project first emerged…

Nick Hunt (NH): It's funny – in some ways, it's changed a lot I think; the world and environmental consciousness in the past ten years or so, and in other ways not so much. There's the obvious fact that there are things that seemed out there and radical in the manifesto when it came out – and the things that excited me certainly – no longer feel so ludicrous to a lot of people. You know a lot of people looked at that manifesto and went "Woah, this is too much!" This is reaching for something they weren't quite ready for. And there's a sense that the world has caught up and mainstream environmentalism has caught up with the acceptance of a certain amount of decline and collapse.

But then I think there is still the knee jerk response of, "OK, we recognize what the problem is now, how do we fix it, what's the solution?" and that's very hard to get away from, and the green new deal and all that stuff – I mean I'm not knocking it, by the way, I'm not writing it off – but its an example of this mentality of, "We'll just throw money and technology at the problem and it will go away." It's that way of thinking that hasn't changed that much.

Charlotte Du Cann (CDC): I think that's really true, Nick. I would say that of course, the world has got much worse! And the pressures particularly on the natural world and the wild world have become far more extreme and the desire for more has also increased, so in a sense, Dark Mountain has become more relevant in many ways, in that it holds a certain space for writers and readers to gather in a sense of being a network, in a sense of knowing that we're here and that we're holding this awareness of things collapsing, and there are responses that are artistic, that are creative. For me it's the classic 'sitting with the trouble' space, where you don't run away from it, you don't zoom off into hope, you don't zoom off into despair either – because hey, we're still alive!

GW: Has the nature of the writing changed over the course of time, I wonder?

CDC: Originally it felt almost as if things were more theoretical and the essays tended to be more philosophical and I think over the years things have got more experiential, more existential. They still ask the big questions but…

Click here to read the rest of the article
---
— Elemental Expression —
Every month, we offer a space for one of the Collective's members or friends
to share their work, art, or passion…
Emily Takahashi—Composer
I didn't write my first piece of music until I was in my forties.  That's how long it took me to give myself permission to be a "composer." I am grateful for the deep immersion into classical music that was part of growing up in my family—but it was also a monumental roadblock to my own sense of myself as a creative participant in the music I made.
My father was my first teacher.  At age three I was taught middle C on the piano and learned to read notes before I could read words.  My father was an exceptionally fine pianist, who struggled with a decision, at age sixteen, between becoming a concert pianist, or a scientist. Ultimately he chose the latter—with some profound implications, for his life's work was the Keeling Curve, the iconic graph which first revealed that CO2 levels were rising at an alarming level and that global warming was on its way.
So for me, both the climate crisis and being a musician go way, way back, and have complicated roots.  My father was a force of nature, and I love him dearly for the richness of all he was.  But at the same time, parents who are larger than life can also inadvertently cast a large shadow over their children. I won't lie – it was an agonizing process to get to that place of self-permission to explore music on my own terms.   In fact, it took several decades of meditation practice, and some really good luck in meeting my friend and mentor, the inimitable jazz pianist Art Lande, before my stubborn shyness and self-doubt would eventually give way to allow for something uniquely personal to emerge.
Now, it is the composer part of me that feels the most free.  I won't say a new piece of music comes easily or quickly, for it does neither.  But in the meantime, I have learned to listen, and wait, and trust the years of training I have, both as a musician and as a meditator,  for something true to emerge.  And when it does it comes in its own time, and with its own qualities, and I never know what it is until it's here, like a new baby.
I am happy to share with you this piece, Cenozoic Dreams, the title cut of a new CD about to be released this spring.  I didn't exactly get my father's science genes, but I felt geologic time coming through in this piece.  The Cenozoic Era began 66 million years ago and at the same time, translates to "New Life."  After each of the horns takes a solo, a fugue in the middle of the piece unravels, making way for new order to emerge. There is also this piece Song for Mother Earth, which I thought you might enjoy!
To learn more: https://www.emilytakahashi.com/
---
Taking Your Bodhisattva Vow to the Grave
By Deborah Luscomb
It is high time we began to consider carrying our values and vows into death.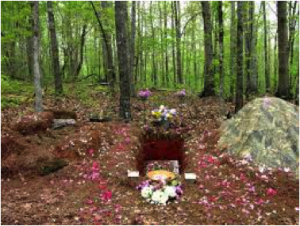 Green burial is a way of returning a body as naturally as possible to the earth.
– "Taking cues from nature"
– Practices that enable natural reintegration & decomposition
– Local
Go gently on the environment….
– A green burial is the return of a body to the earth as simply as possible. Bodies are not embalmed but wrapped in a biodegradable shroud or placed in a simple casket and buried in protected green space.
– It's a way of combining an eco-friendly interment with land conservation.
– Low impact green burials reduce energy and resource consumption, are less toxic, conserve water, and use only local sustainable materials.
– Our bodies, returned to the soil, through decomposition, will help create new life. The nutrients help to feed the commemorative native trees or shrubs, which in turn create a new forest or parkland. Nature lovers can rest in nature and know that in their death, they have helped to create an ecological oasis.
The environmental benefits of green burial…
Green burials are not new. Most burials before the mid-19th century were conducted this way, as are many Jewish and Muslim burials today. The grounds of a conservation site remain forever natural and wild, with trails and paths connecting the burial grounds, open to the families and friends of the loved ones buried there. It is a place of simple, natural beauty and tranquillity, unmarred by raised markers, headstones or artificial monuments.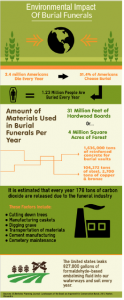 A note about Cremation…
Cremation has become a common alternative to burial. However, cremation is not without an impact on the environment. Crematorium furnaces combust at very high temperatures using large amounts of fossil fuels. Cremation releases dioxin, hydrochloric acid, hydrofluoric acid, sulfur dioxide, carbon dioxide, nitrogen oxides, carbon monoxide, particulate matter, mercury, hydrogen fluoride, hydrogen chloride and other heavy metals into the atmosphere: significant carbon footprint attracting a carbon tax.
While cremains are composed of nutrients that plants require, primarily calcium, potassium, and phosphorus, human ashes also contain an extremely high amount of salt, which is toxic for most plants and can be leached into the soil. This nutritional imbalance may actually hinder plant growth. Regular garden soil will not buffer the ashes. However, there are products out there that will.
You are probably thinking…. we don't have enough land to bury everyone. However, in healthy soil, most bodies will be completely decomposed within a year. And, outside of North America, graves are reused. It is up to us to change the regulations in the US and Canada.
For more information, and to find approved green burial sites in the US, go to Green Burial Council; for Canada, go to Green Burial Society of Canada. Also of interest, Green Burial Nova Scotia, a grassroots organization I helped to found.
For information about natural burial in the UK, go to Natural & Green Burials. For any other country, simply google 'natural or green burial'. Outside of North America, natural burial is not so unusual.
Deborah Luscomb is a long-time student of Chogyam Trungpa Rinpoche, as well as a member of Touching the Earth Collective, who is probably best known for her years of ritual textile production (BROCADES).  She has spent decades as an environmental activist, and has now added death awareness education to her activities (Death Matters).  Those interests met at the ground level = green burial.  She owns a plot at Sunrise Park Cemetery near Halifax, the first certified green cemetery in the Maritimes, where her body will eventually provide nourishment for a forsythia.
---
CELEBRATE EARTH DAY
 at Shambhala Sunday Gathering
April 25, 2021
12pm (PT) / 1pm (MT) / 3pm (ET) /4pm (AT) / 8pm (UK) / 9pm (CET)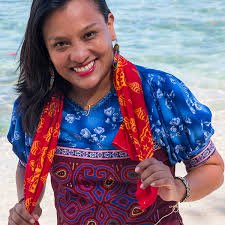 Meet Jocabed Solano, our friend of the Gunadule People of Panama
who will share some of the 72 definitions of Earth,
and join the conversation!
+
Find out how our seven land centers,
SMC, KCL, DDL, DKD, DCL, Casa Werma and Sky Lake
are promoting Earth care and uniting in the shared mission
of protecting the sacred living environment.
Seven two-minutes videos that will cheer you up!!
---
April Movie Night Films:
After a lively conversation about protection of African land,
we decided we wanted to further explore the topic of "soil".
These are two of the best films on the topic, as well as being excellent documentaries, which will keep you entertained as you learn.
Watch the films if you can, and if you're inspired,
please join us for the discussion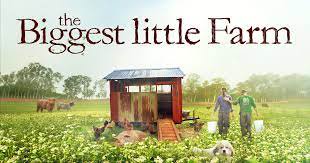 and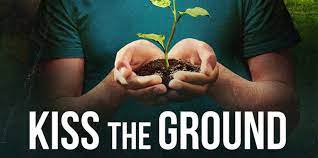 Click here for more info!
……….
HOW TO JOIN IN:
Watch the film on your own time before the Discussion
Join us on Thursday, April 15, 7:00 pm AST, 6:00 pm EST
Zoom Link: https://us02web.zoom.us/j/89516097467?pwd=ZHZVbUtndEJVMU53dXdMVVYrdTFyZz09
Passcode: STECfilm
Meeting ID: 895 1609 7467
---
In collaboration with Casa Werma
Remembering Our Place in All Things
Writers Workshop
With Christina Burress, poet
Saturday, April 10, 2021
9:00 am Pacific/ 10:00 am Mountain / 11:00 am Central / 12:00 pm Eastern / 1:00 pm Atlantic / 5:00 pm UK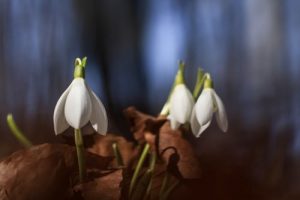 Remembering our inextricable ties with Mother Earth is a revolutionary act. Returning to the wild, whether in person or through visualization, dreaming, writing, or other art forms, can be a source of creativity and love.
During this 1.5 hours virtual workshop Christina Burress will lead a visualization practice to spark the imagination and invite dialogue about the importance of connecting with the world around us.
---
Did you know you can become a sustaining member of the Collective
by contributing $5/month — $60/year?
Your monthly gift will help sustain the work of the Collective
and allow us to continue in the future!
You can read Irene's letter for more details!
---
To join the STEC google group and be added to our mailing list, please email: 
[email protected]

Any comments regarding this newsletter content can also be sent to: 
[email protected]
Post Tags:
climate change
,
Enlightened Society
,
environment
,
green
,
shambhala
,
Touching the Earth