Tuesday
Community Articles
Touching the Earth—October Newsletter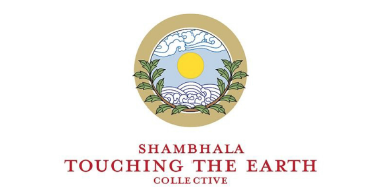 ---
Laudato Si' and The Shambhala Principle: Points of Convergence
By Richard Reoch
"A certain way of understanding human life and activity has gone awry, to the serious detriment of the world around us. Humanity has entered a new era in which our technical prowess has brought us to a crossroads." 
These were the words of Pope Francis in May 2015. He had just issued his encyclical letter Laudato Si' (Praise be to you), six months before the 196-nation conference that adopted the Paris Agreement on climate change.
Warning that humanity had come to a crossroads, he said that the world faces "the unprecedented destruction of ecosystems, with serious consequences for all of us."
These words rang a gong in my mind. I was sure I had heard them before. Indeed, I had – in the opening chapter of The Shambhala Principle by Sakyong Mipham Rinpoche, published the previous year, in June 2014.
"We humans have come to a crossroads in our history: we can either destroy the world or create a good future," wrote the Sakyong. "Even climatically, the balance is shifting to dramatically change the face of the earth. Our ecosystem is in a precarious and fragile state, and our future depends on our actions as a species."
I wondered if there were other convergences between the two texts. Gradually, as I worked through the two publications, I found myself reading them as if I were examining a complex tapestry of interwoven threads.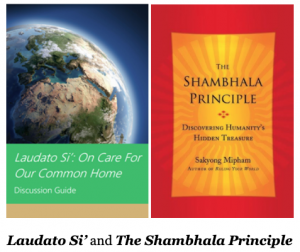 I realized that the hand-written notes I was making were, in fact, creating something along the lines of a chart. I am delighted that the final result, the chart that follows, is being shared with all of you by the Touching the Earth Collective.
These profound resonances are highly instructive. They are as relevant today as when they were first published, and call for even greater and more urgent attention. noise about climate action.
Interestingly, in the latest report from the UN Convention on Biological Diversity: The Global Biodiversity Outlook 5, which was published on September 15, 2020, the United Nations also warned that "humanity stands at a crossroads."
You can view a summary of the UN statement here.
You are invited to join the conversation by registering to the online events below, hosted by Shambhala Online and the Touching the Earth Collective.
Humanity at a Crossroad
Laudato Si' and The Shambhala Principle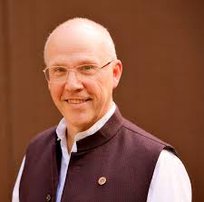 Over two forthcoming online programs, members of the 
Shambhala Touching the Earth Collective
will offer succinct, interactive presentations highlighting each of these points of convergence.
Richard Reoch will facilitate these presentations.
---
— Elemental Expression —
Every month, we offer a space for one of the Collective's members or friends
to share their work, art, or passion…
Kalapa Ikebana in Halifax
By Liza Matthews and Jeani Mustain
Now that the Halifax Shambhala Centre is closed due to Covid, even Ikebana has moved to Zoom.  The dozen members, trained in Sogetsu school ikebana by our teacher Watanabe Sensei of Montreal, started in May to meet once a week on Zoom, showing arrangements we made at home. (Example #1)
We have taken further steps to reduce our Ikebana footprint ecologically. We have always used natural, found material for our main branches, and use a small number of flowers as highlights. Inspired by Irene Woodard's use of live grasses and plants for installations by her floral company True Blooms, we bought a Japanese maple tree to use in an arrangement and then planted it later. We are finding more local flower sources and hope to grow more flowers ourselves. Here is one made with locally grown mini-zinnias (see example #2, below).
Stepping away from buying imported flowers and their pesticide-laden path of environmental health destruction has also offered opportunities for a deeper connection with the plants surrounding us and their life cycles.  By not relying on showy flowers from another part of the world, we spend more time observing the natural beauty and patterns of growth of the plants that surround us in the present season. When flowers are not blooming, it is easier to discover many other textures and color contrasts in leaves and branches to highlight in an arrangement. This often creates a visceral appreciation that can lead to more subtle arrangements as well as more wonder-filled walks in nature.
More photos of arrangements can be seen on Instagram, at Kalapa Ikebana by clicking here.
---
Book Review
The Future We Choose: Surviving the Climate Crisis
By Christiana Figueres and Tom Rivett-Carnac
Reviewed by Nealy Zimmermann
"Let us not pray to be sheltered from dangers, but to be fearless when facing them."     Rabindranath Tagore
There are two things the authors of this book want you to know:
"First, even at this late hour we still have a choice about our future, and therefore every action we take from this moment forward counts. . . Second, we are capable of making the right choices about our own destiny. We are not doomed to a devastating future, and humanity is not flawed and incapable of responding to big problems if we act."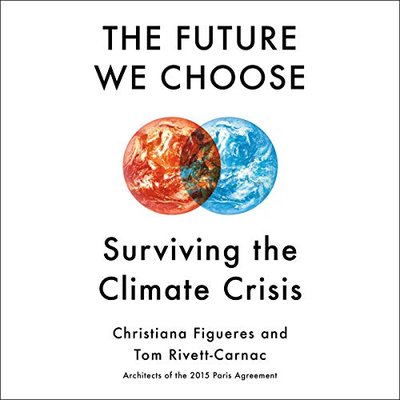 In December of 2009, the United Nations Climate Change Conference took place in Copenhagen. Years of preparation and weeks of negotiations took place in preparation for the event. The hosts promised to provide hope for the future but instead, there was "political frustration, outrage and disagreement." At one point a delegate, to get the attention of the chair, started screaming and pounding on her desk with her metal nameplate until her hand was bleeding. In short, it was a disaster.
Six months later, Christiana Figueres was asked by UN Secretary-General Ban Ki-Moon to assume responsibility for international climate negotiations. Against the backdrop of the Copenhagen Summit, she questioned whether an agreement between almost 200 nations was even possible. There was a general air of pessimism.
In 2013 Figueres met co-author Tom Rivett-Carnac, a former Buddhist monk. After spending some time getting to know him, she asked him to join the UN effort to advance the negotiations for the Paris Conference as her Chief Political Strategist. At the time Rivett-Carnac had no experience in such a role, but Figueres recognized his "humility to foster collective wisdom, and the courage to work within a complexity that is beyond any mapping."
Amazingly in 2015, just a few years after the Copenhagen disaster, and with the partnership of Figueres and Rivett-Carnac as well as others, 195 nations adopted the landmark Paris Agreement unanimously. This was the first time all nations came together in a common cause, and a huge shift from what happened previously in Copenhagen.
The Future We Choose lays out a framework for addressing the climate crisis. It begins by pointing out the scientifically established goal of limiting global warming to no more than 1.5 Celsius above pre-industrial levels. To reach that goal, we need to… Click here to read the full article.
---
Upcoming Events
24 Hours of Reality: Countdown to the Future
with Mayela Manasjan and David Takahashi
Saturday, October 10 at 5:00 pm (Atlantic)
We're at an inflection point. COVID-19, the climate crisis, and a global reckoning on racial justice have forced us to rethink normal and created a new world of possibilities.
Please join Climate Reality Leaders, David Takahashi and Mayela Manasjan for a digital presentation dedicated to learning more about climate change, how the Sacred Path of the Warrior happens to fall within the intersection of the triple bottom line of people, planet, and profit, and the steps we can all take to solve our climate crisis.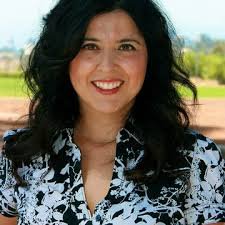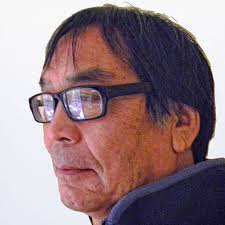 ---
To join the STEC google group and be added to our mailing list, please email: 
[email protected]

Any comments regarding this newsletter content can also be sent to: 
[email protected]
Post Tags:
community
,
Culture
,
Enlightened Society
,
environment
,
green
,
shambhala
,
Touching the Earth
,
Washington D.C.