Tuesday
Community Articles
Generosity as Path & Practice During Climate Change by Rebekka Henrikson
Generosity as Path & Practice During Climate Change
By Rebekka Henrikson
"The prosperity of the bodhisattvas Is inexhaustible, filling the whole of space. In order to obtain such prosperity, completely propagate that generosity."
Our world is in need of generosity. Our planet is in dire need of peace and healing. How old were you when you began to care about the Earth? How young? I remember my first environmental campaign was making leaflets against the use of "ChemLawn" herbicide and going door to door in my neighborhood in Rochester, NY to convince my neighbors to stop using it, after noticing the little yellow signs pop up on their lawns.  My father was a life-long organic gardener who grew most of the produce we ate, and he abhorred the use of pesticides and herbicides. He taught me from an early age the pernicious impact these poisons have on the environment.  As a child, I was outraged that people would coat their lawns in poison just to avoid dandelions. That those poisons would in turn harm birds, butterflies, bees and even me.  I had to do something about it.
Having been involved in the environmental movement for decades now, participating in boycotts, marches, letters to the editor, lobbying of politicians, I am not sure if anything else I have done has been as impactful as that first leaflet action.  Children can be some of the fiercest protectors of our planet, but they need to have the opportunity to connect and fall in love with it first.
When my children were still very young I decided that I had to engage in small, generative acts each day to counteract the darkness and materialism I felt encroaching on them and me. So I planted a garden with them, as my father had done with me as a child. I lead them into the woods on hikes, pointing out frogs, birds, Jack-in-the-Pulpits, ants. I let them climb trees, wade into streams, catch crawfish in little buckets. I let them run in the rain and get muddy and rescue earthworms that were stuck in puddles. All this lead them to love the world.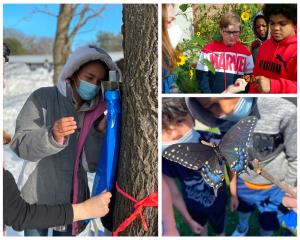 When they grew older, I began working in their elementary school. I quickly saw that most of their classmates did not have the same opportunities to connect to the natural world, to get their hands in the dirt. The children I teach are largely living below the poverty level, living in a city with only 3 grocery stores within city limits (a Price Chopper, a PriceRite reduced grocery store, and an Aldis) for over 70,000 people. The PriceRite is not on a bus route. Many of the children I work with don't have regular access to outdoor spaces. Many live in redlined neighborhoods where there aren't even street trees.  Many have never tasted a fresh peach. Never had the experience of picking a tomato off a vine and eating it. Never seen a frog outside of a book or tv show. So I started a school garden, one that has grown quite large, and now includes an apple orchard and a native plant Monarch Butterfly garden. For the past 7 years I have lead lessons that include composting, seed saving, growing food from seed to harvest, maple sugaring, apple cider pressing, butterflies, indigenous foodways, and much more.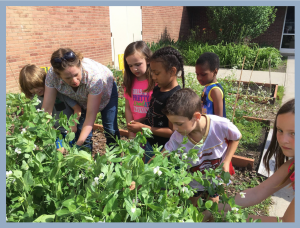 This work has lead to my position as the Farm to School Manager and Garden Educator for the school district. We are a Title I district, which means the majority of our 10,000 students (in our case, more than 83%) live below the poverty line. I build gardens at our school buildings, lead lessons in them and in classrooms with students ranging from pre-K through 12th grade. I also work to connect local small farmers to our district and get their products into our menus.  In my spare time I do a great deal of naturalist work, teaching children and adults about native plants, insects, mammals in our region.
I lead free nature programs for children in the city parks. Small, generative acts. I want the children I work with to fall in love with the world. I want them to know they have as much right to fresh, nourishing food, to the woods, to the beauty, peace and wonder the world contains, whether in a butterfly or a pea freshly picked from the vine as any wealthy child in the suburbs does. For me, these things are basic human rights, as fundamental as clean water and air. I work each day against the machine that does not deem them as such, and is destroying the planet without guilt or shame or fear.
We live in a suffering world, and the suffering does not seem to be abating. As someone who has taken the Bodhisattva Vow and who cares about the planet, I have always felt the need to be in action around climate change and other issues impacting our planet and the abundant life it sustains. Connecting children to the natural world, particularly children who are already suffering from so many obstacles due to systemic racism and poverty, has become my path. My hope is that this connection will lead them to fiercely protect it.
This post is an excerpt from the Touching the Earth Collective November 2022 Newsletter. Click here to read the full newsletter.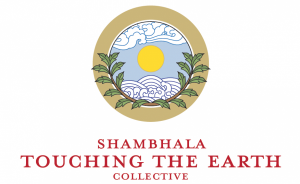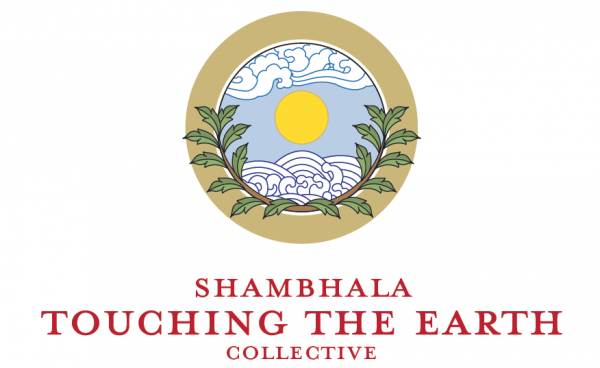 Post Tags:
bodhisattva
,
Children
,
climate change
,
local
,
native plants
,
sustainability
,
Sustainability Initiative
,
teaching
,
touching the earth collective