Sunday
Filed under Dharma Teachings
By the Vidyadhara, Chogyam Trungpa Rinpoche
Exclusive to the Shambhala Times, courtesy of Lady Diana Mukpo
I have been the father of my own personal, physical children. I have also been the psychological father of many semi-grownup children, and I have been the father of a larger vision, of how our world can actually give birth at all. I feel that I have the authority and the experience to express myself about all of these levels of fatherhood, although I still feel humble, nevertheless.
To begin with, I would like to correct a problem in our language. When we refer to our offspring, we should refer to them as children rather than kids. Calling our children "kids" is like referring to others as "you guys." It has a somewhat lighthearted connotation, but at the same time we sound embarrassed. Continue…
Entries filed under Dharma Teachings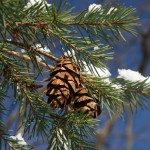 Sometimes late at night or on a long walk with a friend, we find ourselves discussing our ideas about how to live and how to act and what is important in life. If we're studying Buddhism and practicing meditation, we might talk of no-self and emptiness, ...
continue
Posted February 20, 2009 by Jennifer Holder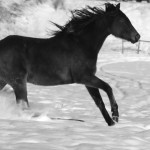 In this video, Sakyong Mipham Rinpoche describes how true compassion for others inspires happiness in us, whatever the circumstance.
continue
Posted February 20, 2009 by Jennifer Holder

RSS feed for the Dharma Teachings category
View all posts from authors in Dharma Teachings: MichaelGreenleaf AnnicaCrouse Alexandra_Kalinine cghenderson Claire_Crevey
Sites with content in this category: https://shambhalatimes.org/ https://shambhalatimes.org/ https://shambhalatimes.org/ https://shambhalatimes.org/
Website Development by Blue Mandala using Wordpress MU.
All content and source Copyright © 1994-2018. Shambhala International (Vajradhatu), Shambhala, Shambhala Meditation Center, Shambhala Training, Shambhala Center and Way of Shambhala are registered service marks of Shambhala USA