Thursday
Filed under Community Articles, International Programs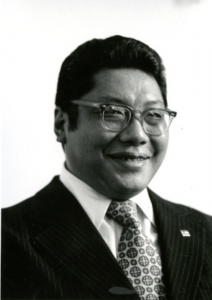 To the Noble Sangha,
We hope that each of you are well and cared for during this groundlessness.
Each year on April 4th, Shambhala marks the life and passing of its founder, the Vidyadhara, the Venerable Chögyam Trungpa Rinpoche, with the commemoration of Parinirvana Day.
As we approach the anniversary of Trungpa Rinpoche's death in these extraordinary times, the impact he has on our lives feels particularly present.
It's traditional to practice The Sadhana of Mahamudra, one of Trungpa Rinpoche's seminal works, on this day. This sadhana describes the dark age of materialism, how we can look directly at the vividness of that experience, and how we can supplicate the wisdom of the lineage to support us. Usually, we would gather in our centres to practice and offer toasts, poetry and sangha kinship.
Since most of us are isolating at home, we can practice the Sadhana of Mahamudra or other practices by Trungpa Rinpoche on our own or online with friends.
Continue…
Entries filed under International Programs
¡Hay que experimentar Dechen Choling en invierno para creer que realmente existe un sitio así! Hay que estar ahí, sintiendo la energía desnuda en este lugar bendito: los árboles majestuosos sin hojas, el estanque helado, el aire crujiente, el cielo azul con algunas nubes blancas y ...
continue
Posted February 16, 2009 by Adrian_Bude
"A work of art is created because there is basic sacredness, independent of the artist's particular religious faith or trust.  Sacredness from that point of view is the discovery of goodness, which is independent of personal, social, or physical restrictions."   Chogyam Trungpa Rinpoche
continue
Posted February 14, 2009 by

RSS feed for the International Programs category
View all posts from authors in International Programs:
Website Development by Blue Mandala using Wordpress MU.
All content and source Copyright © 1994-2021. Shambhala International (Vajradhatu), Shambhala, Shambhala Meditation Center, Shambhala Training, Shambhala Center and Way of Shambhala are registered service marks of Shambhala USA
Privacy Policy