Thursday
Filed under Mandala Projects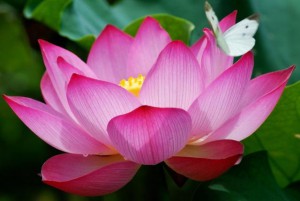 A Journey of Illness and Discovery
by Jeff Rubin, New York City
I still remember quite vividly the scene in the doctor's office eleven years ago. After conducting a series of tests, she informed me that she was almost certain that I had ALS (Lou Gehrig's disease). If she was correct, this was an almost guaranteed painful death within 3-5 years. She explained that she required one more test at a later date to confirm her findings, but by then, filled with dread and abject terror, I was barely able to hear. However, I was certain of one thing: I would never return for that test. My thinking, deluded or not, was "why confirm an illness that has no known cause and no known cure?" It turns out I was fortunate – I never did go back, and over the years, it became less and less likely that I had ALS, until finally in 2010, I received a different diagnosis. Let me get to that later. Continue…
Entries filed under Mandala Projects
Spring is in the air today at Karme Choling, as the snow melts and the sun bears down stronger and warmer than it has in half a year's time. It is almost reminiscent of the glorious, rich summer days in the Northeast Kingdom, with flowers in ...
continue
Posted March 18, 2009 by Dan
The Ratna Prison Initiative (RPI) is currently developing a secular meditation program for combat veterans, a significant percentage of whom are incarcerated.  It is our intention to work with incarcerated vets and to use that as a bridge to the veteran population in general. We have just ...
continue
Posted March 15, 2009 by Gary_Allen
I think the concept of the monastery is always up to date whether it is in medieval times or the 20th century. The monastic tradition has a particular kind of discipline and it displays a natural dignity. Monastic discipline embodies the principals of shila, samadhi and ...
continue
Posted March 10, 2009 by
Sopa Choling offers the Seventh Three-year Retreat Cycle in the Wisdom Tradition of the Karma Kagyu Lineage "…vajrayana practice is about recognizing, understanding, and having confidence in wisdom. We are cultivating confidence that wisdom already exists in our mind and body." The Sakyong, Jamgon Mipham Rinpoche, "Adhishthana" [caption ...
continue
Posted March 5, 2009 by
"communication … n. 1a the act of imparting, esp. news.  b an instance of this.  c the information etc. communicated.  2 a means of connecting different places, such as a door, passage, road, or railway.  3 social intercourse (it was difficult to maintain communication in the ...
continue
Posted March 1, 2009 by
Dorje Khyung Dzong [Vajra Garuda Fortress] was named for the upper retreat place at Surmang Düdtsi-til, one of the main Surmang monasteries that are the seat of the Trungpa tulku lineage in eastern Tibet. Melissa and Bruce Robinson are the resident directors of Dorje Khyung Dzong ...
continue
Posted February 28, 2009 by
I fell in love with Ziji from the first moment I walked in. With its uplifted environment, beautiful shrine supplies, and every dharma book under the sun, it was a joy simply to be there. That was the winter of 1986. Little did I know the ...
continue
Posted February 24, 2009 by Amy Kida
The Shambhala Sun's daily blog, Shambhala SunSpace, serves up daily some of the finest news, reviews, stories and links from around the Buddhist-inspired world. On SunSpace (shambhalasun.com/sunspace) you'll find: Q&A's and blog-posts from Sun authors and teachers Shambhala Sun Audio: bringing your favorite voices to life Up-to-the-minute Dharma and cultural ...
continue
Posted February 23, 2009 by
The first ever Shambhala Community Survey is complete and the results are now available to the entire community on Shambhala.org. The extensive survey, launched on Shambhala Day 2008, was sent to one out of every four Shambhala members by email and by post, in four languages. ...
continue
Posted February 23, 2009 by Victoria_Hagens
With 2.2 million people incarcerated in the US and a 60-70% recidivism rate, the fate of criminals impacts us all, though we may not realize it ourselves until we become more directly victimized. Before that happens, Ratna Prison Initiative tries to replace active ignorance of ...
continue
Posted February 20, 2009 by Gary_Allen
Path of Freedom Apprenticeship and other programs For information on our two-year apprenticeship program and other programs, please visit our website here. Terry B., a prisoner from Georgia, USA writes: "I have come to realize what caused me to be here. We inmates love to blame the other guy, the ...
continue
Posted February 20, 2009 by
Meet the Dana Group – a team of Shambhalians with fund-raising and financial experience who aspire to invigorate giving in our community. In our first meeting on May 31st, 2007, we surprised ourselves by the scope of the vision for the mandala. The Dana Group was initially ...
continue
Posted February 15, 2009 by
Join the Shambhala Times now! Reach the Shambhala sangha by advertising on our community news magazine, shambhalatimes.org.  Our website is the gathering place for our sangha to exchange ideas, inspiration, stories, videos and more.  We have a team of active editors sourcing teachings by Acharyas, videos of ...
continue
Posted January 11, 2009 by

RSS feed for the Mandala Projects category
View all posts from authors in Mandala Projects:
Website Development by Blue Mandala using Wordpress MU.
All content and source Copyright © 1994-2022. Shambhala International (Vajradhatu), Shambhala, Shambhala Meditation Center, Shambhala Training, Shambhala Center and Way of Shambhala are registered service marks of Shambhala USA
Privacy Policy