Monday
Featured Stories
Arising from Space: A Celebration of Feminine Principle
Letter from the Editor, Sangyum Agness Au
We are honored and delighted to present a glorious feast on the mother lineage, to commemorate the first anniversary of the Sakyong Wangmo Empowerment and the Investiture of the Druk Sakyong Wangmo. Last year, Lady Diana Mukpo and Khandro Tseyang entered new roles as holders of the feminine lineage of Shambhala. Throughout this year they have carried out these roles with grace, joyful dignity, and gentleness. To celebrate, all week the Shambhala Times is offering articles, with interviews, teachings, reflections, and good cheer.
The vision and practice of Sakyong and Sakyong Wangmo arose from the ground of the Buddhist teachings on feminine and masculine principle, as a way for enlightened rulership to manifest in the world. Applied equally to individual citizens, as well as leaders of state, these teachings offer guidelines for the establishment of a sane society.
In particular, many of the articles we are featuring emphasize the feminine principle qualities of space, wisdom, and openness as the foundation for the role of Sakyong Wangmo. So whether we are describing the person, the role, or the principles — we are exploring the inseparability of insight and skillful means, arising from space. From there emerges the path of rulership through gentleness, harvesting peace, sophistication, and good communication. This is how the reality of Sakyong Wangmo manifests in the world.
We invite you to return to the website throughout the week, as each day we will publish a new article from our theme, Arising from Space.
On the Shambhala Times Today…

To begin, we touch on the origin of our relationship to Khandro Tseyang by offering A Buddhist Marriage, Melvin McLeod's interview with Sakyong Mipham and Khandro Tseyang. We get to know our new Sakyong Wangmo through Helping Others Makes Me Happy (offered in German and English), and realize the profound depth of her family lineage, her practice, and her intentions.

Today, we deepen our understanding of Sakyong Wangmo principle as a role, and in our own lives thanks to a gracious teaching by our Druk Sakyong Wangmo, Lady Diana Mukpo called Basic Space: Manifesting the Feminine Principle.

Coming later this week…

Tomorrow, Alice Haspray illustrates this principle in the lives and personalities of our two lineage holders in Making Life Worth Living.

Next, through teachings on the quintessential lineage figure – Yeshe Tsogyal – Acharya Judith Simmer Brown and Rita Gross point out the inseparable union of masculine and feminine energies on the path to enlightenment. To celebrate our senses, we offer jovial photographs from a feminine principle party, attended by the Sakyong Wangmo, held in Boulder this month.

Our experience of the way Sakyong Wangmo manifests becomes more vivid through Sangyum Agness Au's exploration and celebration of sophistication in feminine court vision. And as a crowning jewel of this week's feast, there will be a terrific surprise article.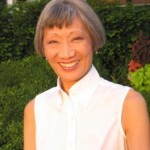 We offer this theme with love for our lineage holders, and for all who embody the feminine principle, which as we know, includes all the men. Enjoy, celebrate, and feast on the generous offerings that have arisen from our community on this joyous occasion.
Best of TATA (things as they are),
Sangyum Drukmo Serri,
Agness Au
Post Tags:
Arising from Space
,
feminine principle