Sunday
Arts and Poetry, Community Articles
A Voice Like Honey on Toast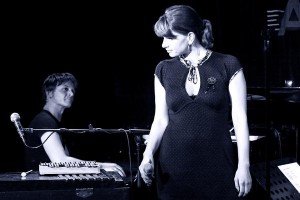 A music review, by Acharya David Schneider.
B his name is Bene and he's a Buddhist. He lives in Berlin and plays in a band. He plays beautiful keyboards in a number of bands, actually, and teaches and produces and cobbles together a living the way most musicians, most artists must. Bene Aperdannier has also been for more than a decade a stalwart of the Berlin Shambhalameditationsgruppe. Spiritually, emotionally, there is of course no conflict between his warrior presence in Shambhala and his musical career. Practically, though, it's not so easy. Just when you want him as an MI or an AD for a program, he's on tour, or has a recording date. This is the right kind of problem for his friends to have. We can be happy either way.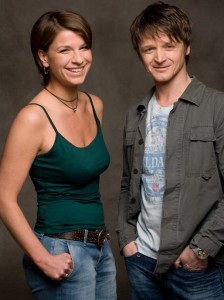 The Jessica Gall Band—which Bene helped found, and into which he's poured considerable time and energy these past years—has just released its second album, Little Big Soul. The work is spectacular. On their first release—Just Like You—the band showed their jazz orientation (and skills.) Little Big Soul moves in a more accessible direction. Surrounding one jazz standard are eleven original songs, all in subtle, evocative English.
Jessica Gall sings persuasively and beautifully of daily life and love in Berlin, which is to say, any city, anywhere. The daily life includes housework, children, magic, grinding through the week, sisterhood, sweat-pants and angels.
The songs are full of catchy hooks, but the musicians have sacrificed none of the intelligence and spontaneity of their jazz training. They shift flexibly, as needed, from a wistful mood to a goofy reggae-sing-along sound, to an ominous, lonely reverberation, to rock, to come-hither funk, to an almost choral acoustic purity. One of the pleasures of listening to music at all is to hear people cooperating. Everyone here listens beautifully, and these gentlemen know how to accompany a lady.
The message on this album is almost the opposite of punk, in that there is no complaint, no blame. Instead, something like joy percolates through even the slow numbers. In one song about domestic duties—rising at 5:30, laundry, dishes, cleaning up, etc—Jessica Gall belts out in the chorus an unrestrained,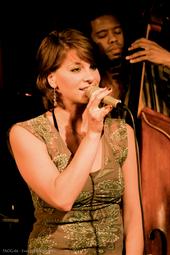 "I love my life!" She has everything she wants.

"REALLY?" the band hoots back at her.

"Oh really!" she replies in the next beat, her pretty voice like honey on their toast.
A non-sarcastic sense of humor graces the work. There's also spiritual longing, without stickiness.
There's also something else…something… I don't know the right word for it. You probably will.
Click here and listen to Like a Summer Evening, for example, or Beautiful Girls.
___________________________________________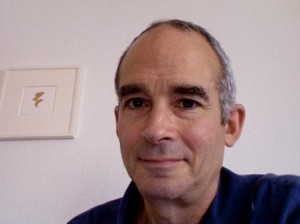 Acharya David Schneider divides his time between editing for Vajradhatu Publications, writing an endless biography of Beat poet and Zen master Philip Whalen, raising a 6-year old girl, and doing what he can to stay intellectually and spiritually fit enough to serve Sakyong Mipham Rinpoche as an acharya.
Post Tags:
music
,
music recommendations