Monday
Mandala Projects
Getting IT: The Shambhala Database

This article is by Candlin Dobbs
Did you know that there are 1,591 members of Shambhala in Europe? Or that there are 7 Shambhala Centers/Groups in Australia and New Zealand? Or that today (the number changes daily) there are 8,745 members of Shambhala world-wide? The Shambhala Database, called the "SDB" by its friends, is the tool that makes it possible to know these facts. And it is the tool that makes connecting throughout the mandala easy.
The SDB is an internet-accessible database that holds information about Shambhala people, centers, programs and registrations. The SDB has two tools that allow people to look at the data – the member's view and the administrator's view. The SDB also provides information that helps all the other internet-accessible tools of Shambhala to function.
The SDB is based on the idea that each part of Shambhala that has information should be responsible for that information. For example, the Office of Practice and Education knows everyone's teaching authorizations so they are responsible for keeping them up-to-date but they don't know about email addresses – it's the local centers who have the best information about their local people, so they keep the emails correct. Everyone shares the information they have.
Currently the Shambhala Database project consists of three people: Candlin Dobbs (Project Manager), Bernard Spigolo (Developer), and Ed Keizer (Content Manager).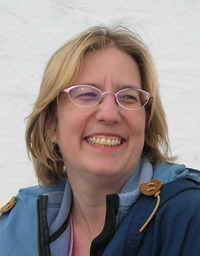 I (Candlin) am the project manager for the SDB project. One of the things I love about it is that I get to talk to people all over the mandala – this week I've gotten to talk with Barbara Badessi at Gampo Abbey, Maria José Vázquez in Barcelona, and folks from Baltimore, Dallas, and Sonoma, as well as Victoria and Moncton and about 50 other people. I use an internet classroom provided by Shambhala Online to teach center administrators about how the SDB can help them run their centers, programs and classes.
People ask me, "What does the database have to do with basic goodness?". Well, I'm not interested in technology for technology's sake – I'm interested in it because it makes it possible for us to connect.
Most of the centers and groups in the world are managed by volunteers. They need ways to make the administration easier to do. The SDB supports the day-to-day management of the center and its classes and programs. The SDB also helps local centers to communicate with their members, to publicize programs, and to manage registrations.
The urge to connect comes from our own basic goodness, and the SDB is an expression of basic goodness that helps us all connect.
Post Tags:
Shambhala IT