Wednesday
Mandala Projects
Getting IT in Shambhala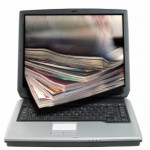 Shambhala is not just a mythical land where everybody is enlightened, really, it's the world we are creating right now. To that end, creating an entire society in today's world, even one based on basic goodness, requires adaptation and innovation, keeping our fingers on the pulse of technology. Thus we have an entire team of staff who develop, manage, and transform all of the online ways that we can now communicate.
Overseeing that team of folks is the new Director of Communications – Larry Barnett. Read more about what he is doing on the Times here. There are just over 25 members of the IT steering committee, many of whom are paid staff and some who are volunteers. As for the services they work to provide, there is a sizable list!

Getting IT in Shambhala…there's the master website of Shambhala.org, the one-stop-shopping news source of the Shambhala Times Community News Magazine, the hidden resource managing Shambhala's Administrative functions in the Shambhala Database, there's the Member's View of the Shambhala Database, a cache of teachings that are offered live online through Shambhala Online, there is your own local center's website (see here to find one near you!), and there's the ever-growing fantastic social networking forum of the Shambhala Network in which you can find friends, chat live, post announcements and tonglen requests and continue threads of discussions, and more….
For your education and reading interest, the team of IT staff have compiled the following brief articles on the Shambhala Times about their corner of the IT world. Please let us know if you have any questions!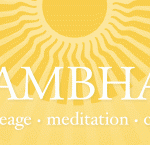 Getting IT: Shambhala.org
Greg Heffron serves the sangha as the Master of Shambhala Webmasters. The Shambhala.org website is both wide and deep. It provides teachings in meditation, introductions to our major teachers, information about the community and about how we organize ourselves, the programs we offer and the…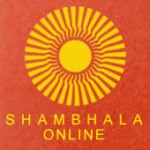 Getting IT: Shambhala Online
In our series on Shambhala IT, we are pleased to give you a window into the exciting world of Shambhala Online – your resource for online teachings! Heather Scott heads up Shambhala Online with the help of Barbara Zielinski, new Head Moderator Laura Greer and a handful of dedicated volunteers including…

Getting IT: The Shambhala Database
This article is by Candlin Dobbs Did you know that there are 1,591 members of Shambhala in Europe? Or that there are 7 Shambhala Centers/Groups in Australia and New Zealand? Or that today (the number changes daily) there are 8,745 members of Shambhala world-wide? The Shambhala Database, called the "SDB" by…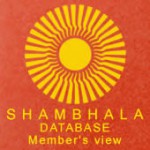 Getting IT: Shambhala Database Member's View
The Member's view is another way of looking at the information in the Shambhala Database. It allows members to look at information in the database about themselves and make corrections and updates. It also allows members to choose what Shambhala organizations can send them email through "My Subscriptions" and to…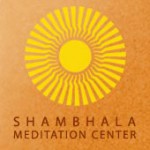 Getting IT: Center Websites
This snippet of information might answer some questions you've had about why Shambhala websites all look basically alike… People who aren't involved in the administration of their local center may not know this important fact: throughout Shambhala, local centers use two tools to create their websites, either the European API written…

Getting IT: Shambhala Database, part 2
From an interview with Ed Keizer: The Shambhala Database could not exist without all the hundreds of volunteers who work on it and make it such a great project. Anna Weinstein, the Head of Shambhala Center and Group Services, and I are starting to approach the groups and centers that are…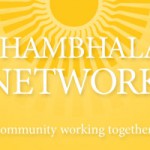 Getting IT: Shambhala Network
The Shambhala Network is a new website that connects the Shambhala community through email, groups and friends. As the communications system for the Shambhala global community, the Shambhala Network enables the user (you) to make announcements, search for friends, join groups and discussions, as well as chatting with people. Introducing the…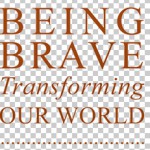 Getting IT: the Sakyong's Web Presence
As Assistant Editor and Assistant Media Liaison to the Kalapa Court, Mark Whaley facilitates editing and publication through communicating the Sakyong's written teachings. This multifaceted position includes anything from taking dictation directly from the Sakyong, to creating publicity for his public programs, to building secure…
Post Tags:
Shambhala IT