Thursday
Scene and Heard
Warrior Tribute to Arbie Thalacker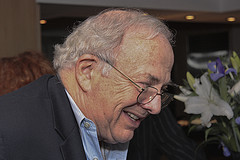 Arbie Thalacker, former member of the Shambhala Board of Directors, passed away in January 2012.
For a series of tributes to Arbie, please scroll down. If you would like to contribute, please do so as a comment to this first article.
This first tribute is offered by John Sennhauser
For many of us Arbie was a special man who manifested so many qualities that exemplify a Shambhala warrior. He was insightful, ethical, generous and had a tremendously warm open heart and a great sense of humor. In some ways, he was too big to die. His presence and legacy will be felt for a very long time.
Shortly after his death, the Sakyong paid tribute to Arbie for his long and devoted service to the Shambhala mandala. He said that Arbie stepped in at a critical time for Shambhala when he joined the Board of Directors and contributed much to this mandala. He is extremely grateful to Arbie.

Arbie connected to Shambhala in the late 1980's at the New York Shambhala Center (then Dharmadhatu) and shortly thereafter began serving the mandala locally. In the 1990's he became a founding member of the Shambhala Trust, a member of the Shambhala Board of Directors and a Trustee of Naropa University. (A World Wisdom Scholarship Fund in his honor is being created; see article below.) He also served on the Board of Trustees of the New York Shamhbala Center. He worked tirelessly wearing all these various hats and his sage advice and sharp wit served these Boards well.
Permeating his exemplary service to the mandala was his devotion to the dharma. He was a top notch lawyer but never let those skills surpass the teachings that transformed his life. As a dear friend, all I can say is it was wonderful being with him whether at a Board meeting, feast or dinner at one of his many favorite restaurants. He savored life and in his last months told me he was so grateful for all the blessings he had received.
~~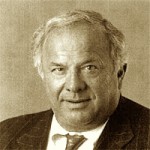 The Arbie Thalacker World Wisdom Scholarship Fund
by Marty Janowitz: Naropa University has established the Arbie Thalacker World Wisdom Scholarship Fund in recognition and deep appreciation for Arbie R. Thalacker, who embodied the highest characteristics of a 'trustee' of the university and of an authentic and meaningful life. The scholarship fund has already received nearly $20,000 in lead gifts A trustee from 1995-2011, Arbie exemplified the dedication and multiple contributions sought in trusteeship, particularly in Naropa's context. He personified the values which are at the heart of Naropa's mission, to educate and prepare students for a lifelong journey to "meet the world as it is and change it for the better." … continue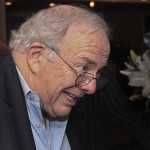 Naropa University Remembers Arbie Thalacker
by Acharya Judy Lief, Naropa Board of Trustees Vice-Chair: I met Arbie through our mutual love for the Buddhist teachings and our shared passion for Naropa University. We both recognized Naropa's pioneering role in what has become known as "contemplative education." We were also both excited to be involved with an institution that was so focused on joining the rich traditions of western higher education and the sophisticated Buddhist methodologies of mindfulness practice, conceptual analysis, and personal transformation. There was simply no other place quite like Naropa … continue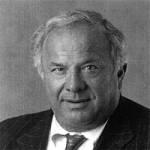 Tribute in Remembrance
by Deborah Garrett, wife of Arbie: Born on April 17, 1935, in Marquette, Wisconsin, Arbie Robert Thalacker grew up as "Bob" in the suburbs of Detroit, part of a large, loving family and guided by the patient encouragement of a father he adored. Excelling academically, athletically, and socially, Bob built his first hot-rod at the age of fifteen, worked summer jobs as a golf caddy, a lifeguard, a roughneck and roustabout in West Texas, and a lab technician and sales engineer at Detrex Corporation — a specialty chemicals company founded by his grandfather, on whose board … continue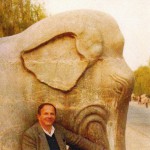 At the Shambhala Funeral of Arbie Thalacker
by Susan Dreier: In the midst of Thursday afternoon's brisk NYC workday, the Shambhala center was in a state of quiet readiness. The shrine room was filled with 200 chairs arranged around blue zabutons circling the pine coffin which was draped with a red and blue brocade. Flowers were bountiful. A large photo of Arbie in China, smiling and seated in front of an enormous stone elephant, stood on an easel visible to all … continue
Post Tags:
Arbie Thalacker
,
Warrior Tribute